A U.K-based plant-based meat company has sold 4.5million portions of its vegan bacon in 2020.
THIS creates what it describes as 'hyper-realistic plant-based food for meat lovers'.
THIS™ Isn't Bacon (RRP £3) – its most popular product – will launch in 544 Sainsbury's stores this week. Its THIS™ Isn't Chicken Salt & Pepper pieces, (RRP £3.85) will also hit shelves.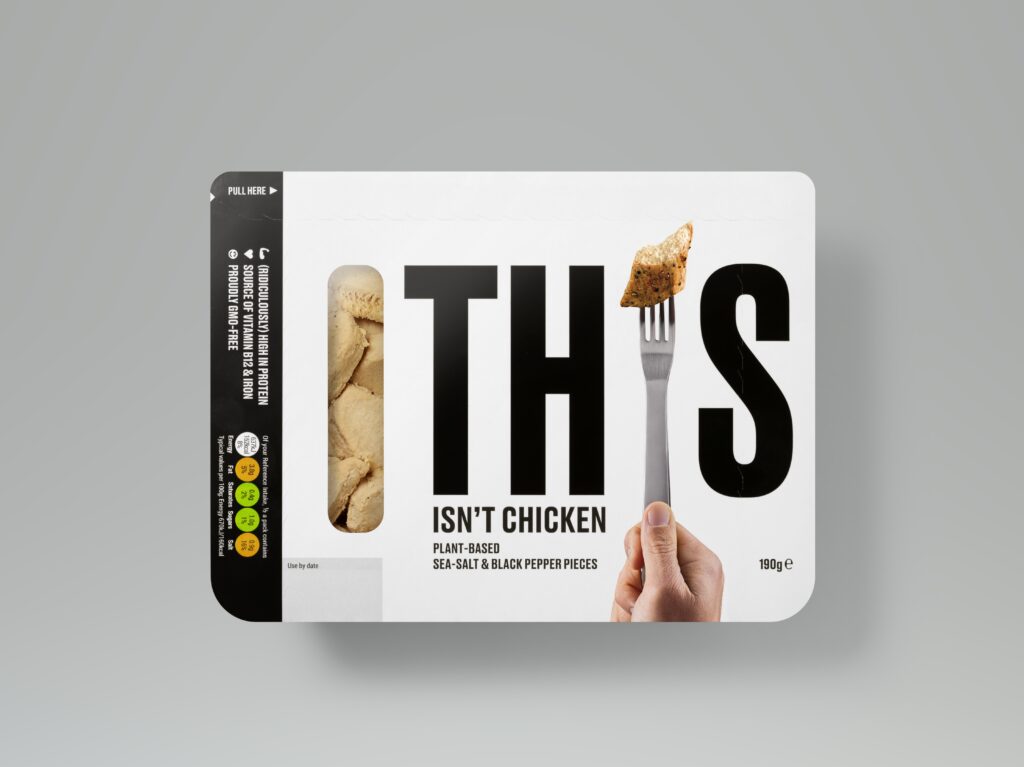 Vegan bacon and chicken
Andy Shovel, co-founder of THIS, said: "It's an absolutely massive milestone for THIS™ to be launching into Sainsbury's and it forms a significant part of our growth plans.
"We're grateful that we can add something new and exciting to the supermarket's plant-based offering with our bacon and chicken alternatives, which mimic meat in taste, texture, appearance and high protein content.
"Hopefully, we can onboard even more meat-lovers who haven't yet been won over by plant-based food."
THIS says it plans to accelerate growth by investing £1m into a plant-based innovation center.