Pie company Pieminister will be launching its first ever vegan pie in January.
The new pie – which the company has described as one of its 'biggest challenges so far' – is called 'Kevin'.
It is made with British chestnut mushrooms, tomato and red wine with baby onions, red quinoa, and thyme.
Plant-based
According to Pieminister: "We believe that everyone should be able to indulge in a good pie, and having nailed our gluten free and classic pastry, we thought it was high time we created a 100 percent plant-based recipe.
"Carrying the trusted Vegan Society trademark, Kevin has all the taste, texture and general deliciousness you'd find in any well-made British pie and is great for vegans and vegetarians looking for a quick dish to tuck into.
"And as plant-based eating grows in popularity in the UK, we're hoping that this pie will not only appeal to the growing vegan community but also encourage others to give veganism a go.
"We think that even the most carnivorous customers might be pleasantly surprised by Kevin."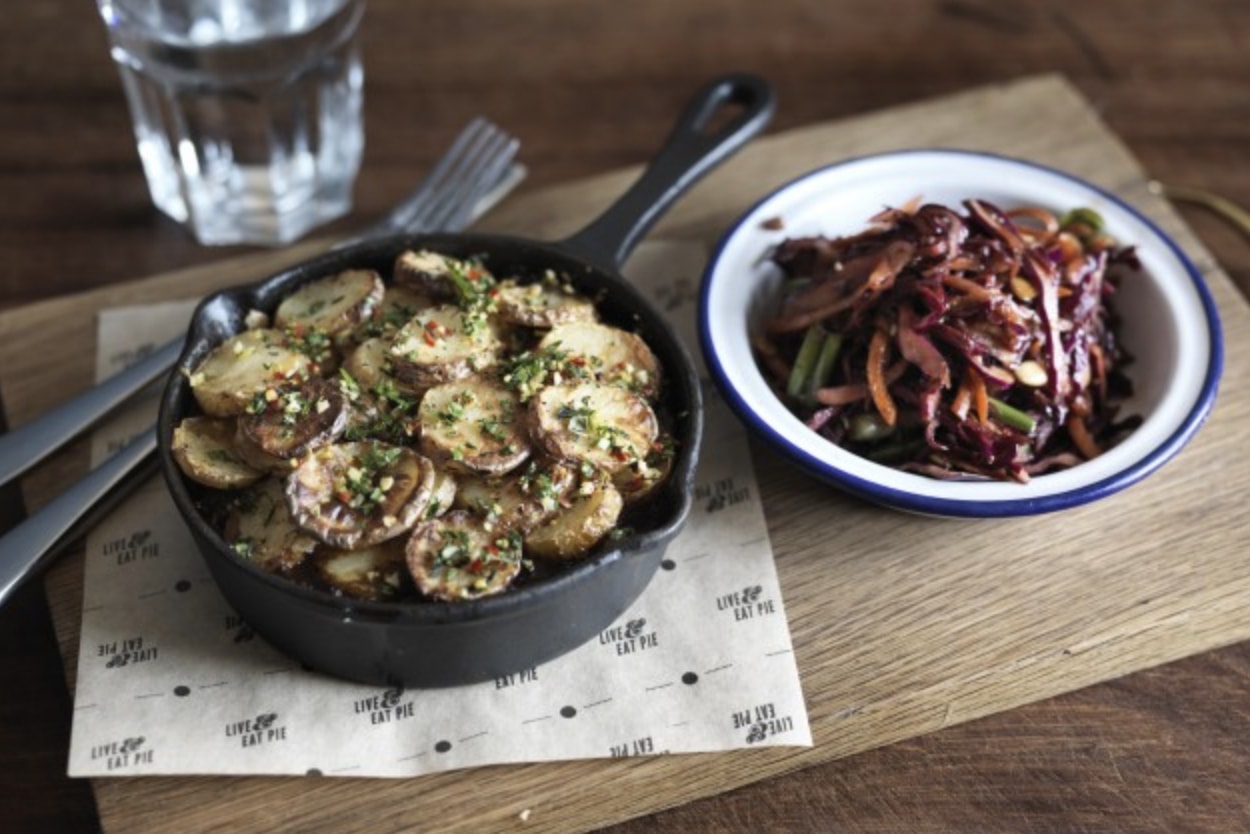 'Silly'
According to the brand, it took a long time to name 'Kevin', a name inspired by Kevin Keegan.
"It's a nod to the proper East End pie tradition through a bit of Cockney rhyming slang but we've always loved silly pie names and we thought Heidi was getting a little lonely," a spokesperson says.
Kevin will be available in all 13 Pieminister restaurants and cafés from January 2 2018. It will also be available from selected Waitrose branches and online through Ocado.