A student studying at Oxford University in the UK has co-founded a vegan leather brand made from biodegradable materials.
Gabriel Moreno, an MSC student, started up Fiquetex with his father over shared concerns for the environment.
Biodegradable
Fique fibers grown from plants are used to make Fiquetex vegan leather, meaning it is completely natural and biodegradable.
Ingredients to make other types of vegan leather include wine waste, fruit, and plastic.
In a statement sent to Plant Based News, Gabriel said: "When we saw research predicting that there will be more plastic bags than fish in the sea by 2050, we knew that we had to make a change."
"Fiquetex's vegan leather reduces the need for cows, which produce 100kg of methane a year per cow and require a substantial amount of land.
"Our vegan leathers provide a cruelty-free alternative to harming animals or damaging their habitats in terms of pollution and waste both on land and in the sea."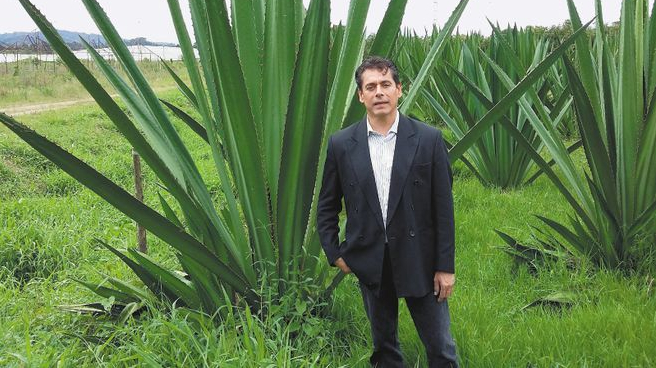 Supporting farmers
Fique fibre isn't currently sold at its 'full potential', says Gabriel.
He said: "We will help provide employment in rural areas of Colombia where the Fique is grown, giving local farmers the skills and resources needed to produce and work sustainably.
"It also provides a much-needed alternative to illicit crops and drug production." Moreover, farmers get a better income.
Environmentally friendly
The production process, he said, uses 10 percent less energy than plastic leathers including polyurethane and vinyl.
The vegan leather business will boom by 2025, a report claimed. Over the next four years, the global market will be worth $89.6 billion.
Oxford University's commitment
Oxford University has pledged to better care for the planet.
Last year, the student union voted in favor of banning beef and lamb to help reach reduced carbon emission targets.
For more information about the Fiquetex, visit the website here.