There were queues round the block at the opening of Pret A Manger's third Veggie Pret store today.
PBN was there at the opening of the Exmouth Market branch in east London.
According to PBN's Robbie Lockie who went to the opening: "The queue snaked round the entire building – showing the growing interest in veggie and vegan food.
"The first 500 people to come down here get a free meal, and lots of people are here to try and grab theirs."
Branding
The new store is the first to open as a Veggie store – the first two were converted from Standard Pret store.
The green Veggie Pret branding is maintained throughout – as is the veg-friendly food.
"There's a diverse range of food on offer, including baguettes and wraps. You can get all the standard Pret drinks.
"You can also get the vegan brownie – which is pretty amazing!"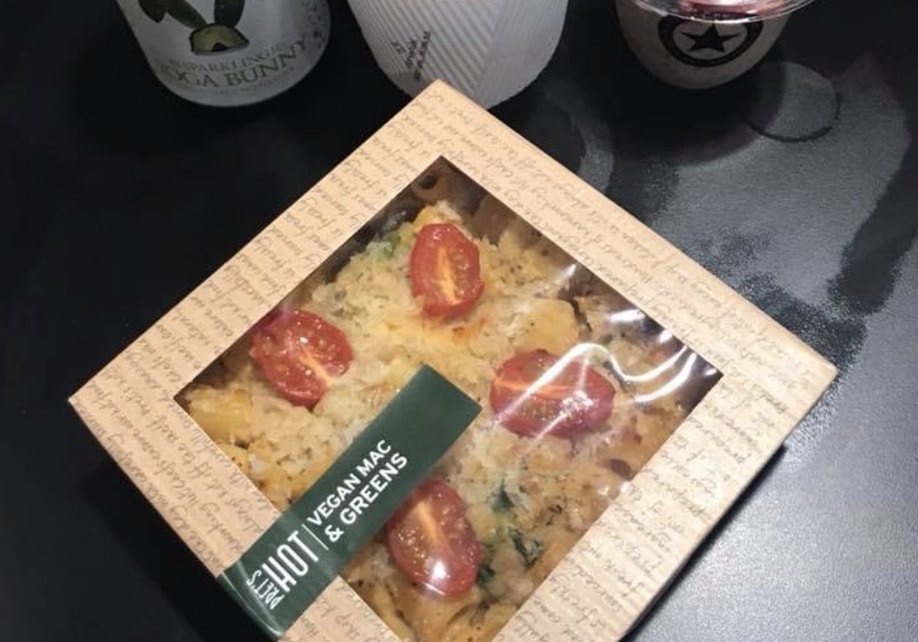 Listening to customers
A member of the Veggie Pret team told Lockie: "It's very exciting – you can see lots of people are just as excited as we are for this."
The big question – is the company looking to open a veggie store outside London?
"I can't divulge our secrets," said the spokesman, "but as you pointed out, it's great to see a third one.
"The first veggie store was going to be a month-long pop-up – we thought we'd make a loss, but sales increased by 70 percent.
"The secret is to always listen to our customers – and it's working."
Veggie Pret in Exmouth Market officially opens on October 11.
READ MORE:
First Ever Vegan Food Market Comes To Sydney
Former Dairy Brand Is Changing The Plant Based Market With New Dairy Free Milks
Major UK Restaurant To Launch 'One Of Biggest Chain Vegan Menus' In Country