In recent times Swedish brand Oatly has been crafting hugely popular vegan products, so much so, it's not always been easy to get your hands on them.
It's fair to say the closing months of last year will go down in plant-based history as 'the great Oatly Barista shortage' – with vegans and the lactose-intolerant scouring supermarkets up and down the country, and taking to various social media platforms, in an attempt to track it down.
PBN spoke to the brand about when Barista will be easier to find- as well as learn more about its plans for new products.
PBN: Why is it so hard to find Oatly Barista – and will this change soon?
Oatly: Here at Oatly we have seen an exceptional growth in the demand for all of our drinks here in the UK – especially our Barista Edition.
It's one of our most popular products; it tastes amazing without doing a thing to it, but performs technically beautifully when foamed. And if you're the sort of person who prefers a cup of tea, this product can handle that as well, without separating.
There's definitely a lot of love out there for the product – so it's been heartbreaking hearing the reports of people not being able to get their hands on as much as they would like!
We're working as hard as we can to meet the demand and we should see things improving as stock starts to hit the shelves again.
Though frustrating, in a way it's great news as it shows that more people are making the switch over to plant based milk alternatives; which can only be a good thing.
PBN: Were you anticipating such high demand for the product?
Oatly: Although we've seen a growth in demand over the last few years, I don't think anyone could have anticipated quite how much demand has grown in the UK!
UK consumers are becoming increasingly aware of what they consume, and are more switched on when it comes to sustainable food production and consumption.
Without a doubt the movement towards plant-based is gathering momentum, and Oatly fulfils the role of making the easy switch to a milk alternative.
PBN: You are expanding your manufacturing facilities – can you share any details?
Oatly: Yes that is true and it's very exciting for us here at Oatly! We're expanding our facilities which are based in Landskrona, in South Sweden.
The expansion will enable us to increase our manufacturing capacity, in order to meet the growing demand for Oatly throughout Europe – and of course the UK.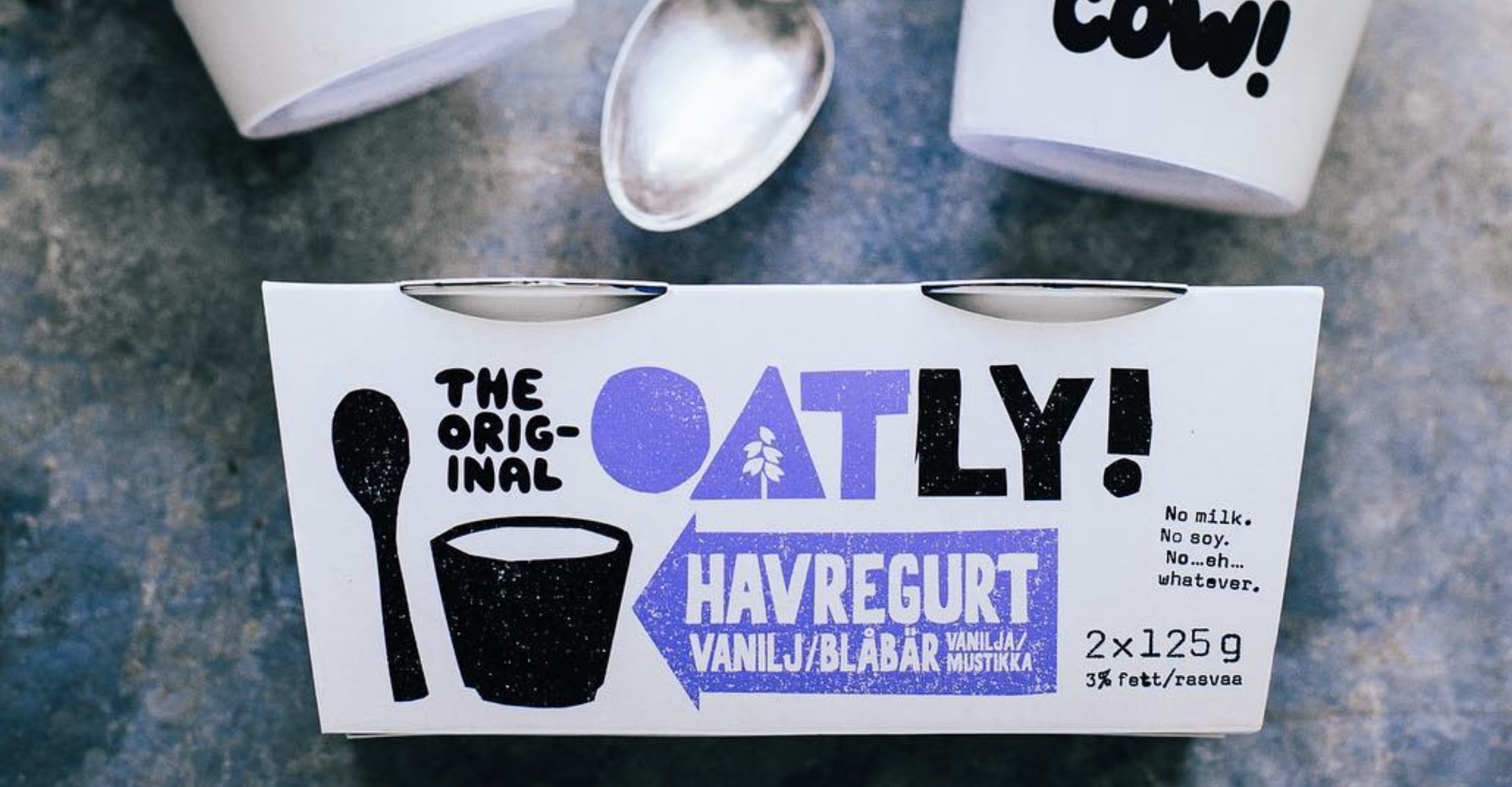 PBN: Are we likely to see any Sweden-only products come to the UK/US soon?
Oatly: While many in the UK see us as a milk alternatives brand, we see ourselves as a food company, using our oat base to create products with maximum nutritional value and minimal environmental impact.
In Sweden there is a wide range of products available including Oatgurts, ice-creams, and cream cheeses.
Being a Swedish company, Oatly is obviously more established over there and plant-based alternatives are more mainstream.
As the demand increases in the UK we will look to bring some of these innovative (and delicious!) products over.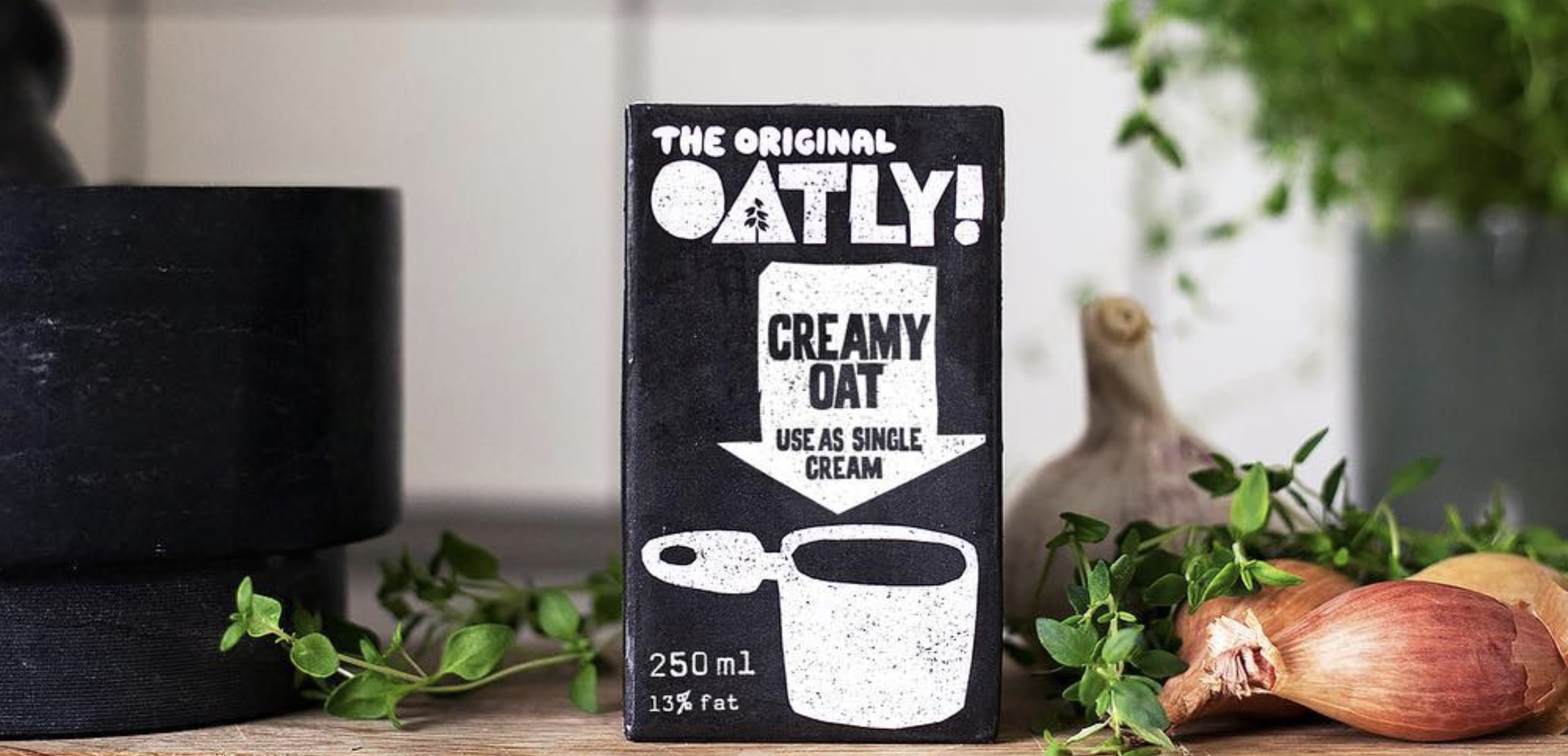 PBN: Do you currently have any new, exciting products in development?
Oatly: When Oatly began in the 1990s, the original idea was to find a way to make a nutritious liquid product for people who just didn't like cow's milk or were unwilling to use it for personal reasons – so you could say we approached it from a scientific point of view.
Since then, our product development teams have spent the last 25 years working with our in-house nutritionists to meet consumer demand for plant-based products.
We're always looking at new products that will make it easy for consumers.
So yes – there are very exciting things to come in the pipeline over the next year that we can't wait to share.
PBN: Anything else to add?
Oatly: We're really thankful that everyone around us remains so supportive as it's definitely been a busy few months for us.
We've got some big, exciting plans for 2018, so watch this space.