New York City has been urged to shut its wet markets in light of the coronavirus pandemic.
The leading theory is that the coronavirus originated from a wet market in Wuhan, China towards the end of 2019. Since then, it has spread globally, killing around 150,000 people at the time of writing.
This has led to multiple people and organizations calling for a ban on wet markets – which are present in countries around the world. Now NYC is facing demands to shut down its markets.
Wet markets
According to reports, there are some 80 licensed live animal markets in the city, with advocacy organization Slaughter Free NYC claiming they 'operate in close proximity to schools, homes, and parks'.
The group, which has protested against the markets, said: "Several live animal markets in NYC have repeatedly received citations for deficiencies, including storing equipment in a manner that inhibits proper cleaning, allowing the buildup of dried meat on meat grinders, storing perishable items at the wrong temperature, allowing grime to accumulate on food contact surfaces, and lacking a knife sterilization system.
"They're still allowed to operate despite a law banning new slaughterhouses from opening within 1,500 feet of a residence.??"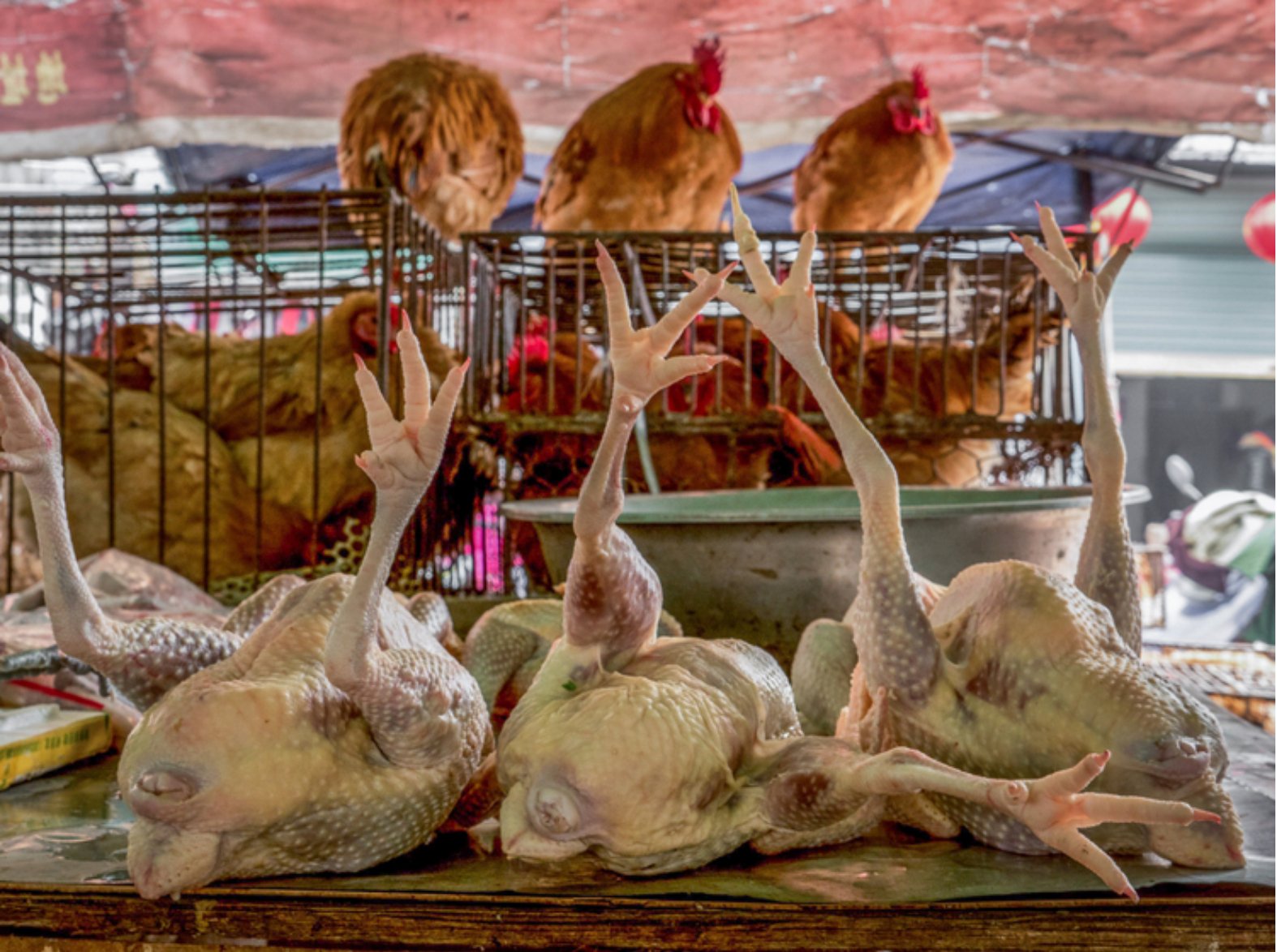 Doctors against wet markets
Earlier this month, the Physician's Committee, whose president is Dr. Neal Barnard, and which boasts 12,000 members in the medical profession, called on officials to 'prevent the introduction, transmission, and spread of communicable diseases' by shutting wet markets in the US, which it branded 'a welcome mat to coronaviruses'.
"Live animal markets are a welcome mat to coronaviruses. The failure to close a single live animal market in China led to a pandemic that has closed countless businesses worldwide and led to an enormous death toll and economic havoc," the doctors said in a Petition for Rulemaking.
The Petition for Rulemaking further stated: "There must not be another pandemic.
"To 'prevent the introduction, transmission, and spread of communicable diseases' in the United States, the Surgeon General must promulgate regulations that prohibit the sale, transfer, donation, other commercial or public offering, or transportation, in interstate or intrastate commerce, of live birds, mammals, reptiles, and amphibians to retail facilities that hold live animals intended for human consumption."
'Beginning of time'
But a live market owner told abc7ny that he does not think the markets should be shut down.
Imran Uddin said: "This practice has been done since the beginning of time. There are certain precautions you have to take and the same thing applies to live poultry markets. So education to owners and the public is vital.
"It's a big part of New York City culture, especially when you are dealing with different ethnic diversity," he said.