Nestlé has created a vegan tuna fish which it will initially launch in Switzerland before rolling it out further.
The global food giant says its Vuna, which took nine months to develop, replicates the 'rich flavor and flaky texture of tuna' and is suitable for use in dishes like salads, sandwiches, and pizza.
In addition, the company says it is nutritionally 'quite comparable' to traditional tuna, with 266kcal, 23.4g protein, 18.2g fat (2.4g saturated fat), 0.1g fiber, 0.1g sugar, and 1.4g sodium per 100g.
Vegan tuna fish
The vegan tuna, which is made from six ingredients – water, pea protein, wheat gluten, rapeseed oil, salt, and a natural flavor blend – is also free from artificial colorings and preservatives, and contains all amino acids.
"We have used our culinary and technical expertise to find the right combination of plant-based protein and flavors and combine them using proprietary technologies to create the rich flavor and flaky texture of tuna," a company spokesperson told foodnavigator.com.
"We used our proprietary, patented wet extrusion technology that we use for our plant-based meat alternatives, such as our vegan bacon and plant-based burger."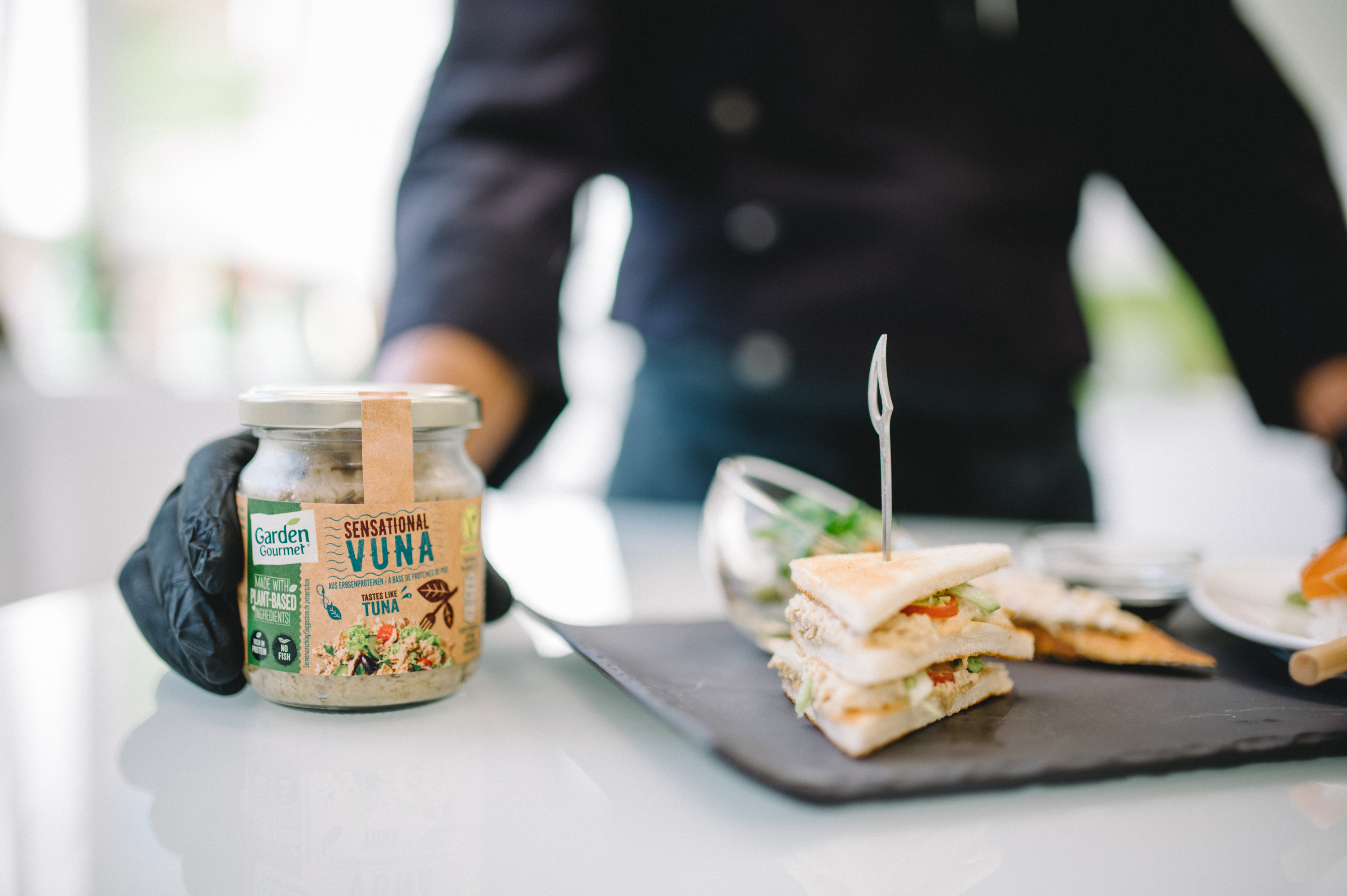 'Sustainably produced'
Nestlé points out that pea protein is considered to be a very sustainable source of protein.
Chief Technology Officer, Stefan Palzer, said: "Sustainably produced plant-based seafood alternatives can help to reduce overfishing and to protect the biodiversity of our oceans.
"Our plant-based tuna alternative is delicious, nutritious and high in protein, while also being mercury-free. We are excited to launch this great product, and other plant-based fish and shellfish alternatives are already under development."
Vuna joins Nestlé's growing line of plant-based alternatives, including burgers, mince, meatballs, sausages, cold cuts, chicken nuggets, and chicken filets.
Vegans and Nestlé
Although Vuna is free-from animal products, Nestlé is a brand many vegans boycott due to its chequered history when it comes to various business practices.
These include a major scandal in the 1970s, when many boycotted the conglomerate due to its aggressive promotion of its formula milk over breastmilk to women in developing countries.
Following an internal investigation, Nestlé admitted that forced labor practices were taking place in its supply chain. It has also faced accusations of child labor, unethical water mining, and deforestation among others.