Nestlé is adding sausages to its plant-based line-up.
The global food giant will launch its Garden Gourmet 'Incredible Sausage' in Bratwurst and Chorizo styles.
Launch
The sausages will launch for retail in March, in 11 European markets, including Austria, Belgium, Germany, the Netherlands, Norway, Sweden, and Switzerland.
They will be available via restaurants and foodservice soon after the retail launch.
The sausages will hit shelves across the US at the beginning of April in three varieties including Habanero Cheddar, Asian Ginger Scallion and Chik'n Apple, with a foodservice version also available.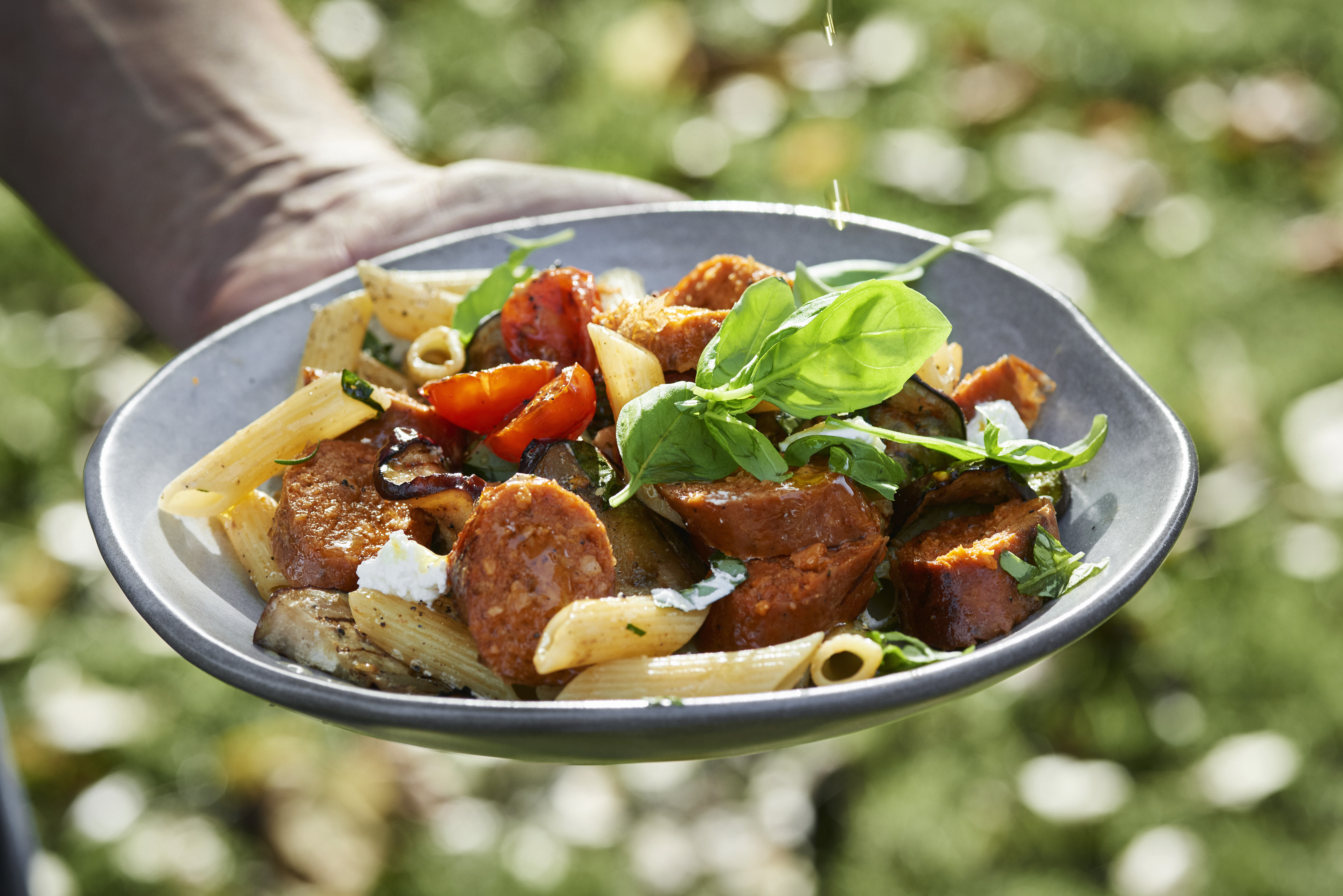 'Another favorite'
"After the huge success of our plant-based burgers and grounds, we're now adding another favorite. These plant-based sausages really deliver on flavor and texture," said Wayne England, head of Nestlé's food business.
"Their juiciness and firm bite means you can cook and enjoy them any way you like, including grilling, roasting or pan-frying."
"On top of meat alternatives, our chefs and plant-based food experts are developing tasty and nutritious veggie-centric ingredients and meals. These are full of flavor and surprising textures from vegetables, grains and pulses to inspire plant-based or flexitarian eaters to widen their horizons."
Vegans and Nestlé
Although the Awesome Burger is free-from animal products, Nestlé is a brand many vegans boycott due to its chequered history when it comes to various business practices.
These include a major scandal in the 1970s, when many boycotted the conglomerate due to its aggressive promotion of its formula milk over breastmilk to women in developing countries.
Following an internal investigation, Nestlé admitted that forced labor practices were taking place in its supply chain. It has also faced accusations of child labor, unethical water mining, and deforestation among others.