Swiss multinational Nestlé has come under fire after being accused of 'violating advertising claims and misleading consumers with nutritional claims' on baby milk formula, according to a new report.
A study compiled by the Changing Markets Foundation analyzed over 70 Nestlé baby milk products in 40 countries – and found that the giant company marketed its infant milk formulas as 'closest to', 'inspired by', and 'following the example of' human breastmilk, which is prohibited by the UN's World Health Organization [WHO].
Nestlé is the global market leader for baby milk products, with a market share of close to a quarter.
Advertising
The report also found that Nestlé ignored its own nutritional advice in its advertising.
In South Africa, the multinational used sucrose in baby milk formulas, while in Brazil and Hong Kong formulas were being marketed as being free of sucrose 'for baby's good health'.
Nestlé promoted its baby milk powders as healthier in Hong Kong because they didn't contain vanilla flavorings – while selling other vanilla-flavored formulas elsewhere in the territory.
'Unethical'
Nusa Urbancic, Campaigns Director for the Changing Markets Foundation told the Guardian: "We have come to understand that companies manipulate consumers' emotional responses to sell a variety of products, but this behavior is especially unethical when it comes to the health of vulnerable babies.
"If the science is clear that an ingredient is safe and beneficial for babies then such ingredients should be in all products.
"If an ingredient is not healthy, such as sucrose, then it should be in no products. Nestlé's inconsistency on this point calls into serious question whether it is committed to science, as it professes to be."
Breastmilk
The WHO banned the promotion of infant milk products as being in any way comparable to breastmilk in 1981, but the Swiss firm insists that it follows the code 'as implemented by national governments'.
But according to the new report, Nestlé claimed some of its products in the US – including the Gerber Good Gentle powder – as 'our closest to breastmilk', and sold its Beba Optipro 1 powder in Switzerland as 'following the example of breastmilk'.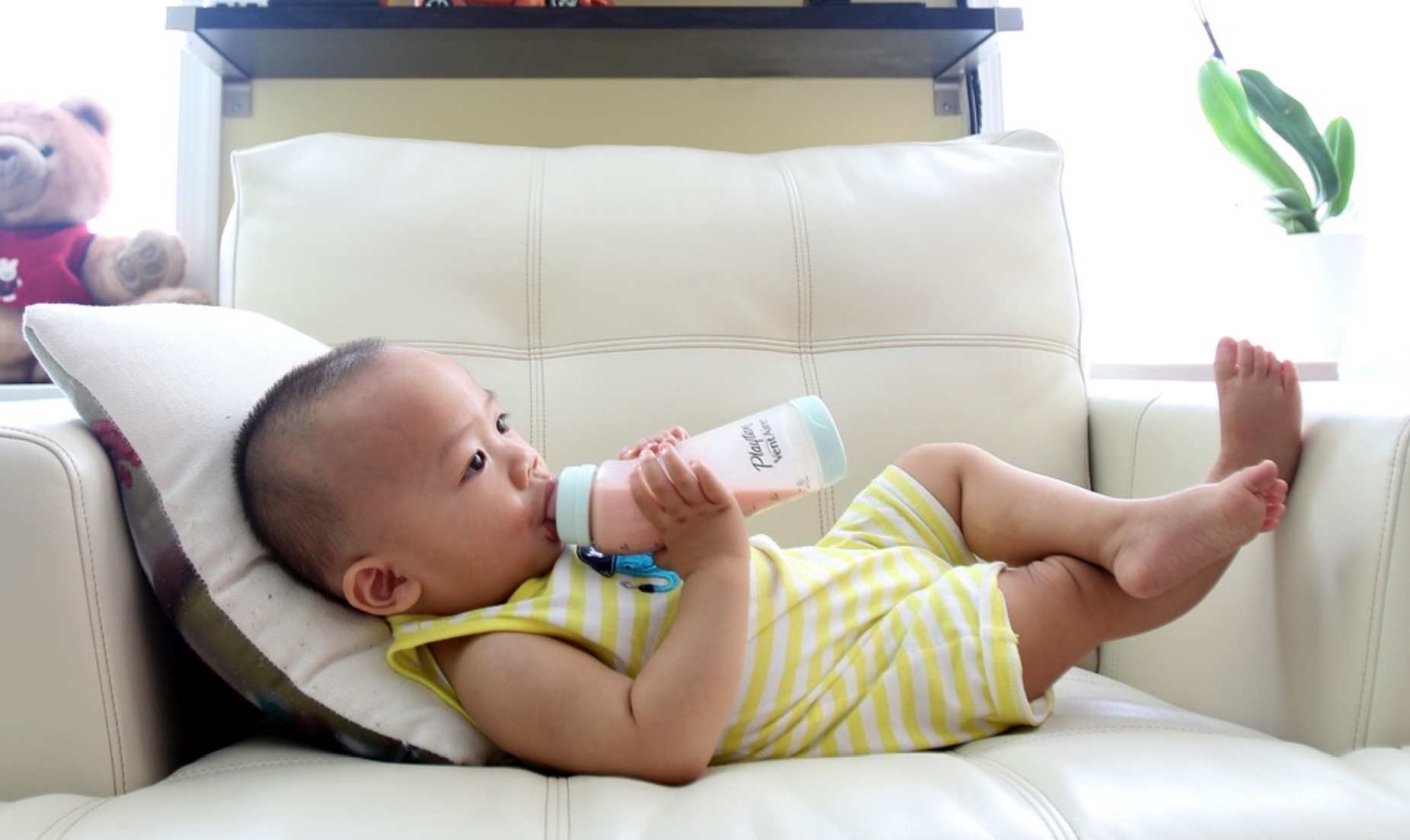 Response
Now a Nestlé spokesperson responded by saying the company supported the WHO recommendations and believed that breastmilk was, wherever possible, 'the ideal source of nutrition for babies' – but did not answer specific questions about the new study.
The spokesperson added: "Where needed or chosen by parents, we offer high quality, innovative, science-based nutritional products for mothers and infants from conception to two years of age.
"We market these products in a responsible way at all times, and the claims made on our products are based on sound scientific evidence."
Official statement
The company will be issuing an official statement on the report in the coming days.
According to a spokesman: "The report raises important points, which we want to assess in detail. We will respond to the concerns and recommendations of the report in the coming days."
PBN will update this story as new information emerges