Nando's has announced it is launching a plant-based version of its top-selling Peri mayonnaise.
Vegan PERinaise will be available in restaurants and Tesco stores from January 1.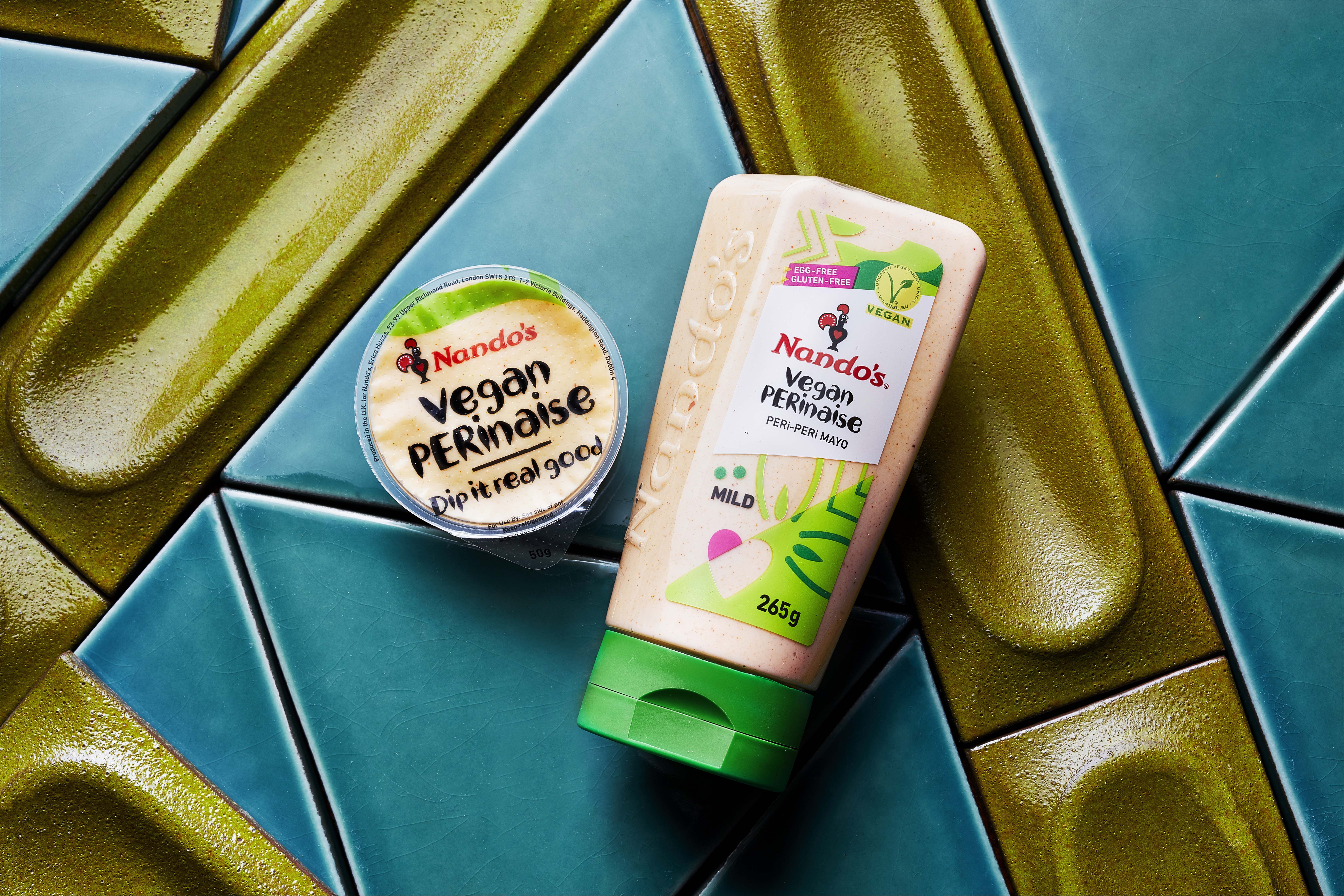 Veganuary
"Tasting just as good as the original, Vegan PERinaise is the first plant-based substitute to be developed by the PERi-PERi connoisseurs, with vegans, flexitarians, and those taking on Veganuary encouraged to cover their veggie Nando's favorites in the new sauce," a spokesperson said in a statement sent to Plant Based News.
"The introduction of Vegan PERinaise will finally allow anyone opting for a plant-based meal to indulge in one of the brand's most beloved condiments – whether in restaurant, or when creating the Nando'sNando's experience at home."
The Vegan PERinaise will be available in restaurants across the UK for 60p, with takeaway options available. 265g bottles of the sauce will be stocked at Tesco supermarkets RRP £1.90.