An online food retailer has just launched vegan smoked salmon – made from carrots.
Muscle Food, which sells a range of food and food prep products, offers the 'smoked salmon' as a kit that you prepare at home.
Carrot smoked salmon
The No Fish Salmon Recipe Kit, which serves one person, includes carrots and a marinade containing smoked paprika, Colgin liquid smoke, kelp powder, cider vinegar, rapeseed oil, and soy sauce. The carrots should be baked and marinated overnight.
The kit, which costs £3, contains 5g fat and 99 calories per serving, and makes up one of your five a day.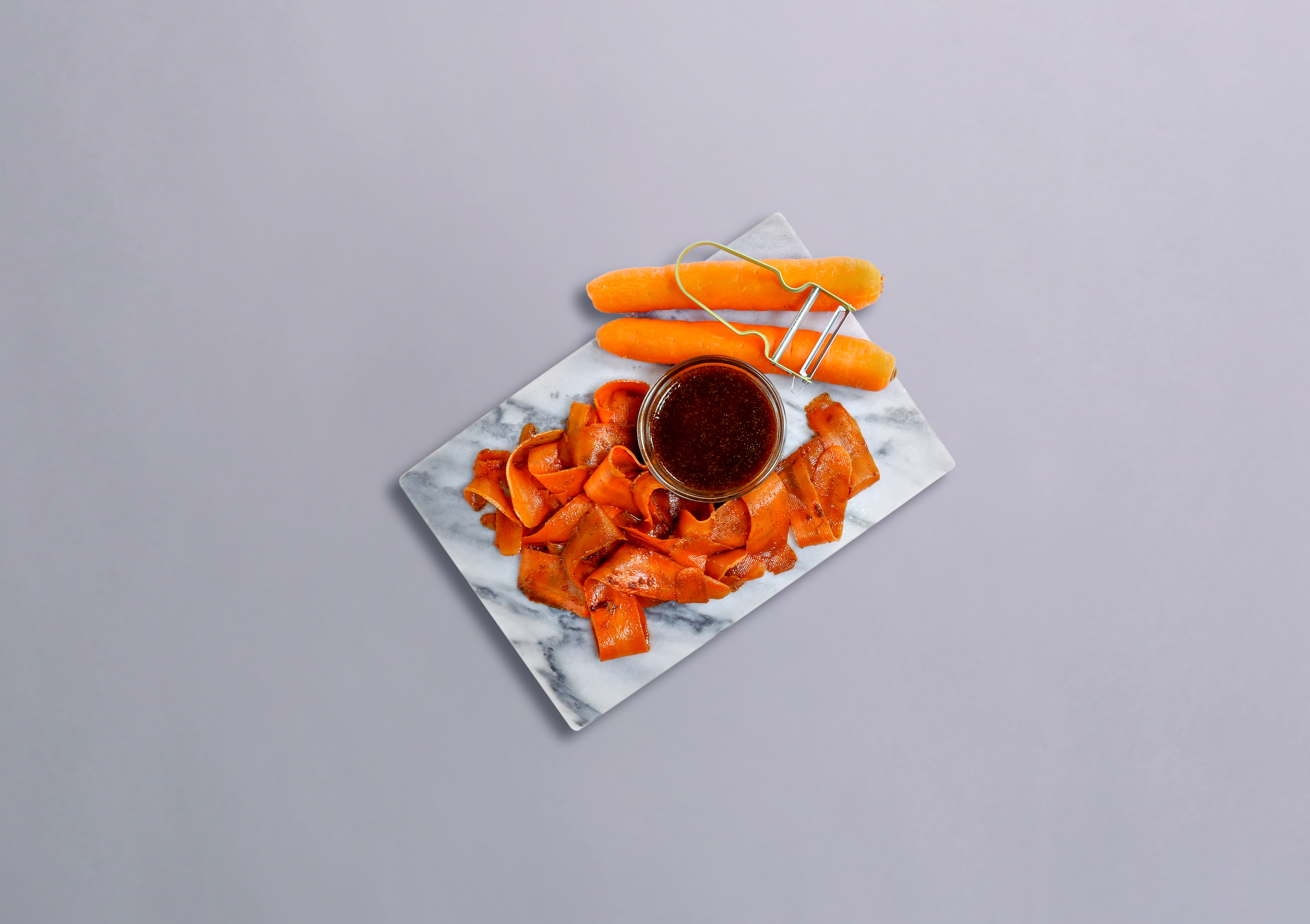 Vegan smoked salmon
In a statement sent to Plant Based News, a spokesperson for Musclefood.com said: "As people become increasingly health-conscious and look to cut down their intake of animal products, finding an alternative to their favorite foods can prove a challenge.
"This applies particularly to fish products, as replicating the texture and flavor of fish isn't easy. Surprisingly, carrot strips soaked in a unique marinade makes an excellent cruelty- and fat-free salmon alternative.
"By following a few simple steps provided with the ingredients, home cooks can turn humble carrots into tasty 'salmon' strips perfect on bagels or with vegetables and rice."
Muscle Food UK has offered PBN followers an exclusive £5 off any order over £30 with code 'PBN5', you can find the site's vegan and veggie section here and the vegan smoked salmon here.*
*Please note, these are affiliate links, which means PBN may make a small commission from sales.