Morrisons is taking on luxury vegan ice-cream brands with its new own-label products.
The UK retailer says customers can pick up the new ice-cream for 'a fraction of the cost of Ben & Jerry's'.
Ben & Jerry's non-dairy tubs cost around £5.50 – almost double the price of Morrisons' offering, which retail at £2.85 for a 500ml tub.
Morrisons vegan ice-cream
The new dairy-free options are made from a coconut-milk base.
There are two flavors – Chocolate Brownie, with chunks of chocolate brownie and ripples of chocolate sauce; and Salted Caramel Crunch, with pieces of salted caramel and swirls of caramel sauce.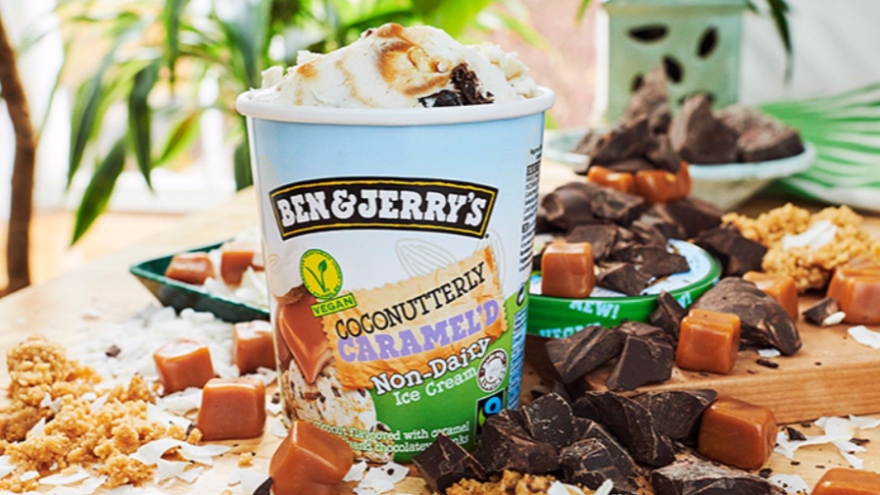 No hefty price tag'
"Lots of our customers are looking for dairy-free ice cream but don't want to miss out on the indulgent taste of traditional dairy versions," Morrisons Ice Cream Buyer, Emily Bell, said in a statement sent to Plant Based News.
"We've created a treat all ice cream lovers can scoop without the hefty price tag."
Morrisons non-dairy ice creams are available now online and in stores nationwide.