More and more people have been trying vegan food amid the COVID-19 lockdown, according to a Bristol-based entrepreneur.
Zowie Hackwood is the owner of Little Roar, which makes organic, raw vegan, gluten-free, and refined sugar-free cakes.
Speaking to the Bristol Post, Hackwood said an increasing number of people who previously hadn't tried her food were becoming new customers.
'A very positive thing'
"If anything, I'm seeing more customers who don't follow a vegan diet, trying something out that they might not have otherwise come across, unless they were walking into a health food shop," she added.
"It's a very positive thing in my opinion, as many people might have had some pre-conceptions of what 'vegan' tastes like and it's challenging those stereotypes in a big way.
"In regard to my customers that are vegan, I don't think [them being vegan is] going to change in a pandemic and that they'll somehow become 'less committed' to it. If anything, I think many people will become even more focused and passionate about what they truly value, outside of the busyness of what was the norm. It will be interesting to see if there are overall shifts in our spending and food choices after this – watch this space."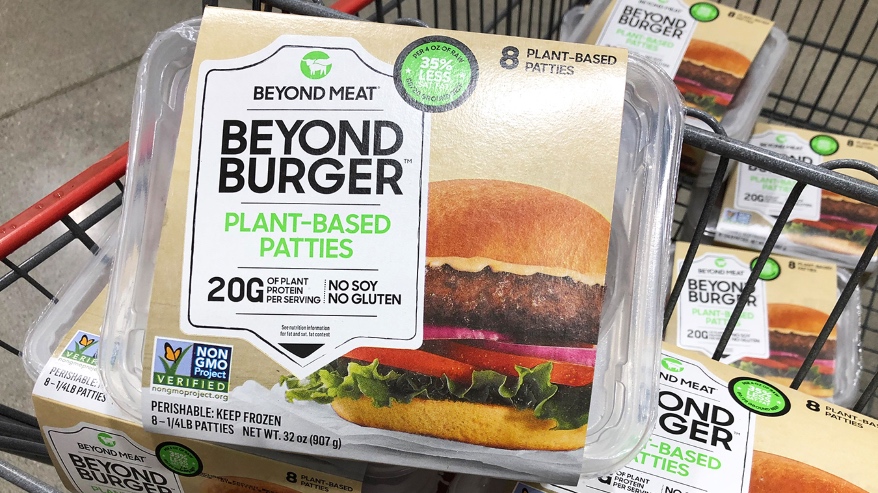 Vegan meat
Hackwood is not the only foodie to have made this observation: earlier this week Al Arabiya English reported that more customers are opting for vegan food, and the coronavirus pandemic is 'accelerating the trend'.
The outlet spoke to food expert Fabrice Vriens, brand manager for Bareburger Restaurant in the UAE, who revealed that more diners are opting for plant meat.
'Virusphobia'
He said: "The COVID-19 crisis is pretty much associated with the consumption of animal meat, and has created 'virusphobia'.
"We believe that is the main reason that consumers are increasing their plant-based food consumption. We have seen a rise in the share of Beyond Meat and vegan offerings in our total sales."
He added that while the brand noticed that flexitarian diets were on the rise last year, the coronavirus pandemic 'has driven more of their customers to their plant-based options'. Vegan burger in the Dubai outlet sales have increased from 35 percent in January to 50 percent of all burgers sold now.