Marks & Spencer has expanded its vegan Plant Kitchen range with a selection of new options which are available from today.
The new dishes include No Chicken Kievs filled with garlic sauce, No Tuna & Sweetcorn Sandwich, No Duck Spring Rolls, and ToFish & Chips among others.*
'Super exciting'
"With one in four M&S customers choosing a more flexitarian diet this is a super exciting trend that's showing absolutely no signs of slowing down," April Preston, Director of Product Development at M&S, said in a statement sent to Plant Based News.
"Following on from the successful launch of our Plant Kitchen range earlier this year, we've turned the heat up and challenged ourselves, focusing particularly on turning well-loved products into plant-based versions, looking at alternative plant proteins, experimenting in flavours and celebrating vegetables in all their forms."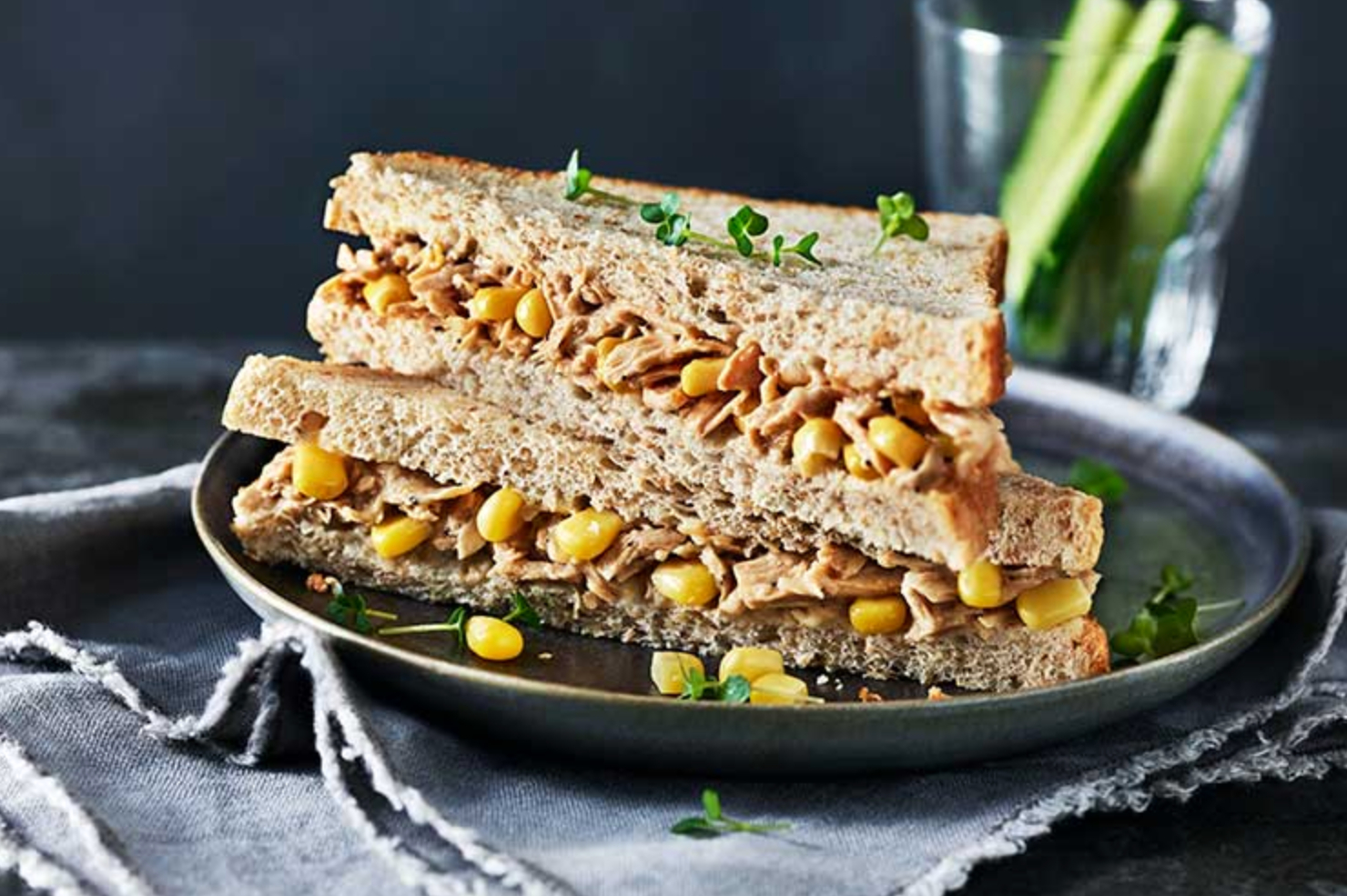 'Climate-conscious audience'
"Veganuary is creating a new wave of consumers with strong ethics and a big appetite," Zoe West, Corporate Outreach Manager at Veganuary, added.
"This a real opportunity for businesses to improve and expand their vegan offerings for the growing climate-conscious audience.
"We're delighted that Marks and Spencer's has risen to this challenge – helping people to live more lightly on the earth while still eating food they love – we can't wait to try the new Plant Kitchen products."
*Products launching on January 2
No Chicken Kiev
£3.50, 285g
The first vegan-friendly Kiev! Delicious soy-based kievs with a garlic filling coated in golden breadcrumbs.
No Smoked Salmon & Potato Salad
£3.50, 280g
New potato salad in vegan mayo with smoked carrots marinated in a herb dressing with spinach & cucumber.
No Tuna & Sweetcorn Sandwich
£4, 100g
Marinated soy protein mixed with vegan mayo and sweetcorn on malted bread.
Smokehouse No Chicken
£3.50, 100g
No chicken' strips marinated in a smoky BBQ sauce coupled with vegan cheese and crunchy slaw on a wheat wrap.
ToFish & Chips
£3.50, 350g
Seasoned tofu in a light tempura-style batter with chips & vegan tartare sauce.
Cottage Pie
£3, 400g
Soy mince cottage pie with vegetables, topped with herby mash.
Beetroot & Carrot Bourguignon
£3, 350g
Served with herby cauliflower mash. Only 238 calories and two of your five a day.
No Duck Spring Rolls
£2.50, 120g
Crispy spring rolls filled with shredded soy protein with hoisin sauce & vegetables.
Lentil Shepherd's Pie with Root Vegetable Mash
£3, 300g
Lentils cooked with vegetables and mushrooms in a tomato and red wine sauce topped with root vegetable mash.
Savoury Ch-easy Sauce
£1.50, 280g
Sauce made with a coconut-based soft cheese alternative with cauliflower, butternut squash, carrots, sweet potato and celery.
Golden Syrup Flavour Porridge
£1, 70g
Stir-in boiling water for a quick breakfast – ready in three minutes.
Carrot, Mango & Turmeric Smoothie
£2.50, 750ml
Fruit smoothie made with banana, carrot, mango, and apple puree, lemon and turmeric juice, rice drink, and enriched with B12.
Other Plant Kitchen Smoothies launching in January include:
Cherry, Beetroot & Acai Smoothie £2.50, 750ml
Avocado & Pineapple Smoothie £2.50, 750ml