A pro-meat scientist says livestock may become either obsolete, in a recent paper.
Frederic Leroy, Professor of Food Science and biotechnology at Vrije Universiteit Brussel, is the author of Livestock in Evolving Foodscapes and Thoughtscapes.
In it, he claims that meat-eating is being unfairly blamed for playing a major role in climate change, pandemics, and a public health crisis, and societal class anxieties.
'Aggressive depicting'
Speaking to leading food outlet FoodNavigator, Prof. Leroy described the depiction of animal husbandry in connection with our health, the planet, and the animals as 'aggressive' – and said not only are vegan activists promoting this message, but so too are celebrities.
He added that moving to plant-based foods and alternative foods like lab meat ignores the 'many other benefits animal agriculture can offer' to the planet, describing animals as being 'excellent' at using land that cannot be used to farm crops.
Prof. Leroy concluded by describing vegan alternatives as 'the abominable alternatives to animal foods our markets are now flooded with', saying that these products 'undermine our best chances on improvement' when it comes to the planet.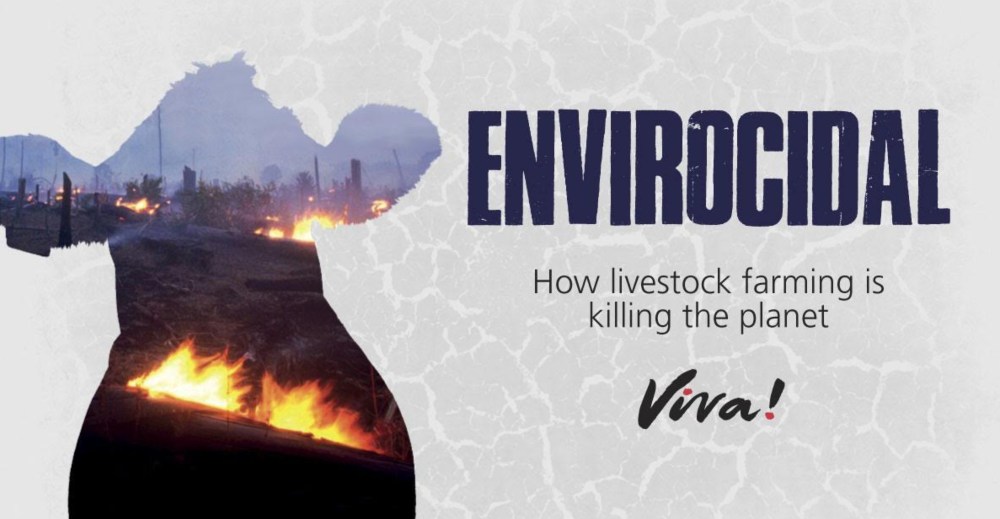 Vegan diet and the planet
Many other scientists disagree with Prof. Leroy and believe that a vegan diet is the best solution to save the planet. A report released by animal protection agency Viva! towards the end of October 2019, titled How Livestock Farming is Killing the Planet investigated 'all aspects of climate change, from global warming to overfishing, loss of biodiversity, land and water use, and addresses common misconceptions about soy and palm oil production'.
"Global warming isn't a prediction, it's happening right now," Dr. Justine Butler, Viva! Senior Researcher and author of ENVIROCIDAL, said in a statement sent to Plant Based News. "If these warnings are ignored, climate change will lead to a whole new range of health risks – from infectious disease outbreaks to water shortages, drought and mass extinctions. We must take urgent action to avert an environmental disaster.
"The overriding message is clear: changing your diet is the easiest way to make an effective difference. It is common knowledge that old gas-guzzling cars are wasteful and inefficient, it's time that meat and dairy production was viewed in the same way.
"Using energy-efficient lightbulbs or switching to an electric car is simply not enough if people continue eating steak and burgers. The science is unanimous, the best change we can each make is to stop eating animals."