There are more and more chefs ditching meat, and taking to social media to share their plant-based creations, but few are able to create imagery with the originality and verve of Gaz Oakley.
Perhaps better known as Avant Garde Vegan, Oakley has taken Instagram by storm, with his stunning portraits of striking plant-based food.
He shared some of his foodie secrets with Plant Based News.
1. Can you tell me a little bit about your foodie background, please?
I began cooking when I was really young with my dad at home. I started taking it more seriously at GCSE when I chose catering as a subject.
I loved cooking so much I started working in a restaurant at just 15. When I finished school at 16, I decided not to go to sixth form, but instead to take up a full-time chef job.
I worked at a number of restaurants around my home town of Cardiff for many years learning the craft.
2. And a little bit about becoming vegan?
I went vegan two years ago. It's the best decision I have ever made.
I feel so good about myself and have also managed to build something great in @avantgardevegan which is definitely helping inspire existing vegans and also showing non-vegans how good vegan food can be.
3. Tell me about how your photography style evolved.
It took me a long time to get good at taking pictures of my food. I spent a lot of time watching tutorials on YouTube.
My main advice is to make sure the food is bold and vibrant. And always shoot using natural light.
Another huge element of my pictures is the backgrounds and props. I have a small collection which I am constantly trying to build, however, I don't have much space left on my shelves!
I really love vintage and rustic props and backgrounds. I worked with Simon Smith, a renowned food photographer for the food pictures that are going into my book.
He had the ultimate collection of props and backgrounds. I was in dream land!
4. How much work goes into creating one of your images?
I come up with the recipe first of all, which takes a lot of time, as I have to test it a couple of times to perfect it.
Setting up and taking the picture usually only takes a couple of hours.
5. Is the food you like photographing the same as the food you like eating?
Often for Instagram, the pictures that go down the best are the typical food porn dishes!
I eat everything I make for Instagram but generally, I eat a gluten-free diet which is full of beans & pulses with the odd treat that I have made for Instagram.
6. What would your death row meal be?
My Kentucky Fried Chick'n Burger, which I recently made on my YouTube channel. You need to try it!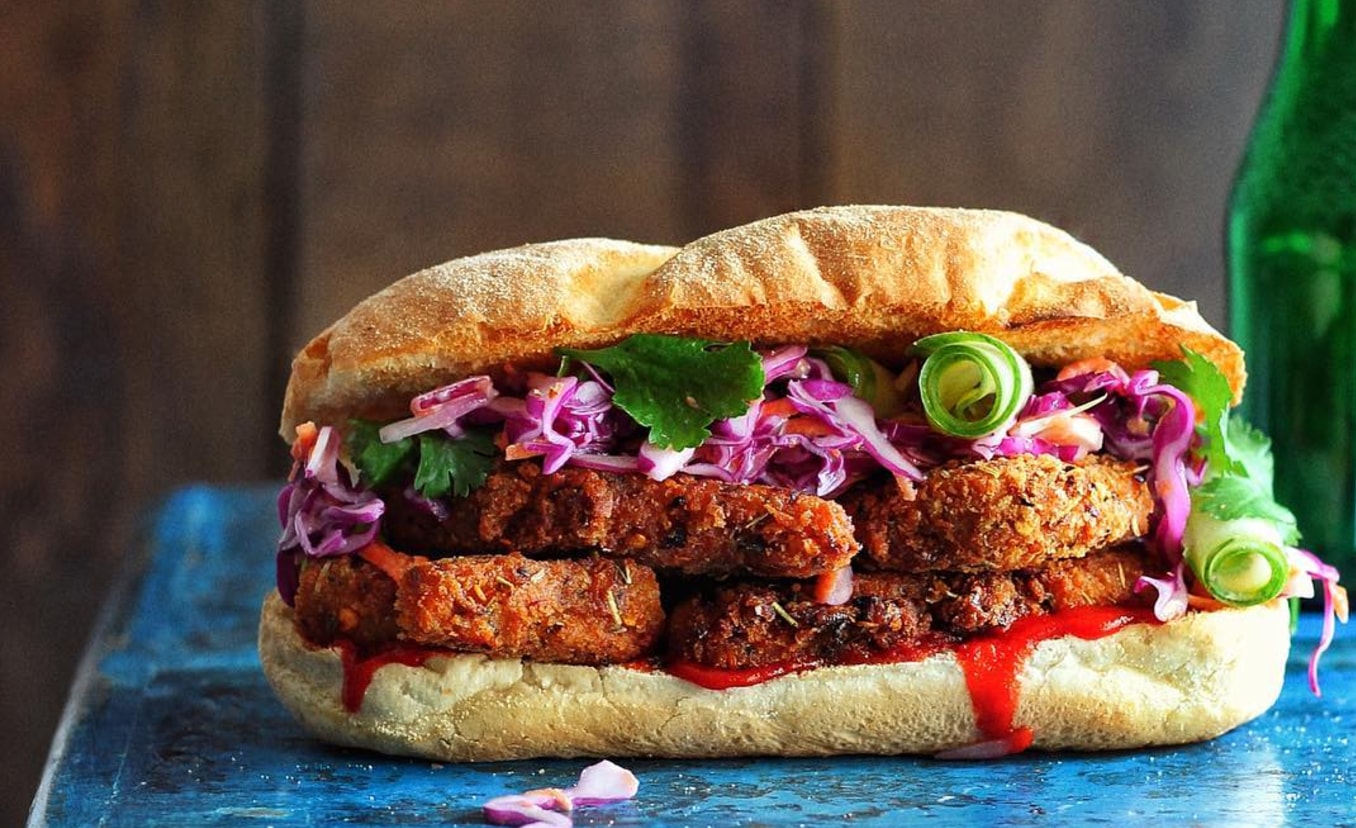 7. Do you enjoy cooking for friends and family?
Yes, I love it, that's why I love cooking in general. It's amazing to see people's reaction to eating my food.
8. What are your future ambitions when it comes to food?
Well, everything I dreamed of is actually coming true.
My first cookbook comes out in January, and my YouTube channel is going from strength to strength.
I am becoming much more confident presenting and cooking in front of the camera.
I would love to have my own TV show and open some of my own restaurants in the near future.
9. Is there anything else you would like to add to that?
Check out my work – you can pre-order my debut cookbook Vegan 100 on Amazon now and subscribe to my YouTube channel @avantgardevegan.
Thank you for the support!