KFC is launching new plant-based nuggets and a vegetarian sandwich featuring a vegan burger patty in selected stores in Hong Kong.
The New Era Nuggets and the New Era Burger (which use products from Alpha Foods and Gardein respectively) will be available in 19 stores from today.
The launch follows a successful three-day trial in five major cities in Mainland China earlier this month.
KFC vegan
The New Era Nuggets are served as a five-piece costing $29 à la carte or $39 as part of the New Era Nuggets Combo featuring a drink and fries.
According to a statement sent to Plant Based News, the nuggets are 'fried to a bouncy texture and crispy, golden exterior. The meat-like interior remains juicy and tender, providing satisfaction paralleled with our classic nuggets'.
The New Era Burger (à la carte $49 or $59 in the New Era Burger Combo with fries and a drink) features a plant-based patty served on Italian focaccia bread with sliced cheese, salad dressing, BBQ sauce, fresh lettuce, tomatoes, and tortilla chips. The burger is served in a box designed to look like a snap-back. The sliced cheese, salad dressing are not vegan-friendly, and are dairy-based products.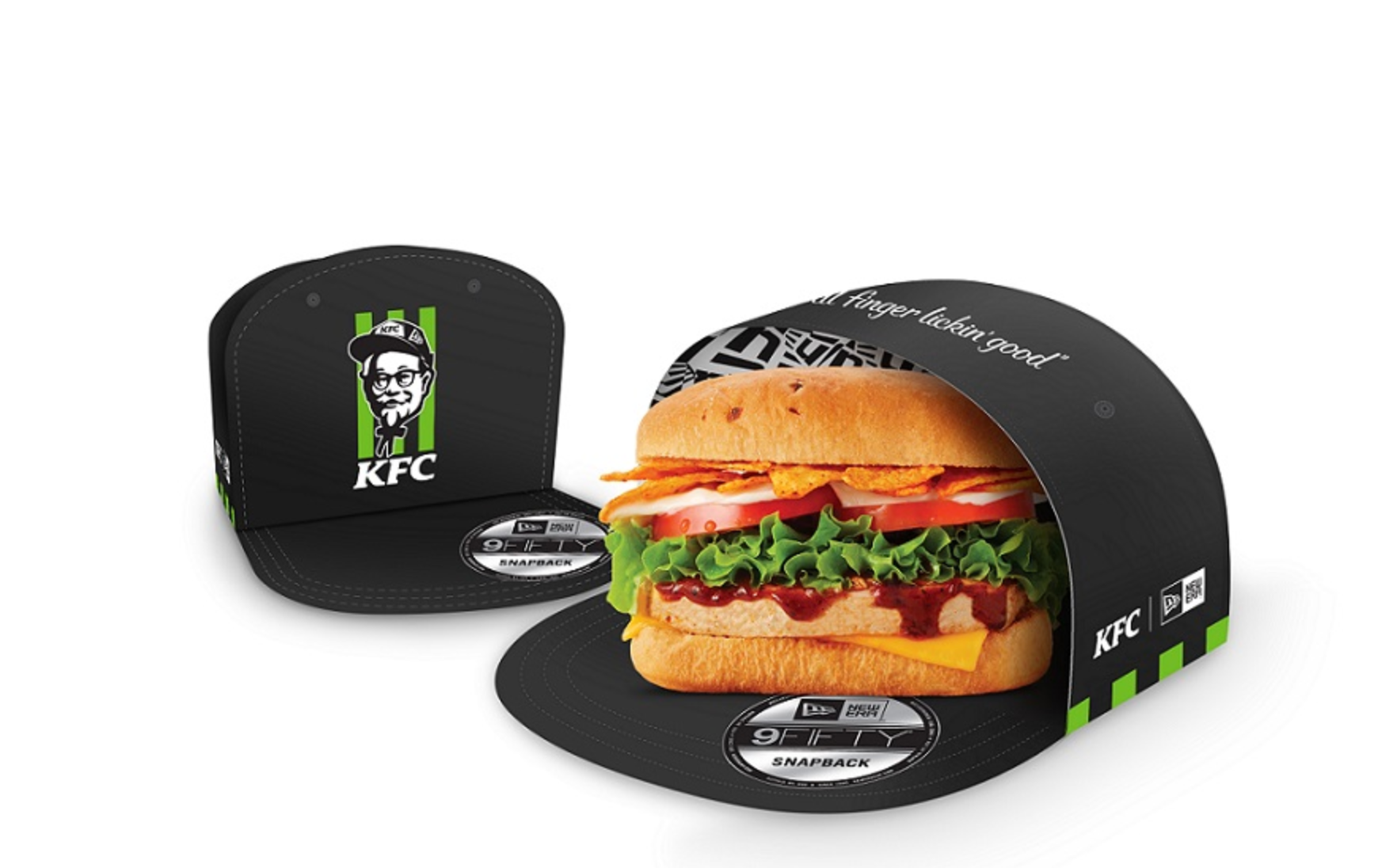 'A new era'
David Yeung is the founder of Green Monday – a pioneer of the sustainable plant-based movement in Asia. In a statement sent to PBN, he commented on the launch, saying: "When the legendary KFC Colonel dons green, you know a NEW ERA is officially here.
"On this special Green Monday here in Hong Kong, we are thrilled to announce the introduction of plant-based 'New Era Nuggets' and 'New Era Burger' on KFC menu, featuring exciting products from Alpha Foods and Gardein respectively.
"This milestone launch will without a doubt further ignite the plant-based movement in Asia and globally."