KFC is trialing vegan-friendly Beyond Fried Chicken in select restaurants* in Southern California.
The fast-food giant, which will be offering the option from July 20 while supplies last in more than 50 outlets, says the option 'boasts the flavors of KFC's world-famous fried chicken and has a texture that looks and pulls apart like a chicken breast'.
The plant-based nuggets will be available in a six or 12-piece combo meal including a side of new Secret Recipe Fries and drink, or as a six or 12-piece à la carte option with dipping sauce.
Beyond Meat and KFC
The latest KFC collaboration follows sell-out trials in Atlanta, Nashville, and Charlotte. In a statement sent to Plant Based News, Andrea Zahumensky, chief marketing officer, KFC U.S, said: "I've said it before: despite many imitations, the flavor of Kentucky Fried Chicken is one that has never been replicated, until Beyond Fried Chicken.
"We know the east coast loved it, so we thought we'd give those on the west coast a chance to tell us what they think in an exclusive sneak peek.
Ethan Brown, Beyond Meat founder & CEO, added: "We are thrilled to continue our partnership with KFC and bring Beyond Fried Chicken to Southern California. KFC is a true category leader and we are proud to be their partner of choice as they make delicious plant-based chicken more accessible to consumers."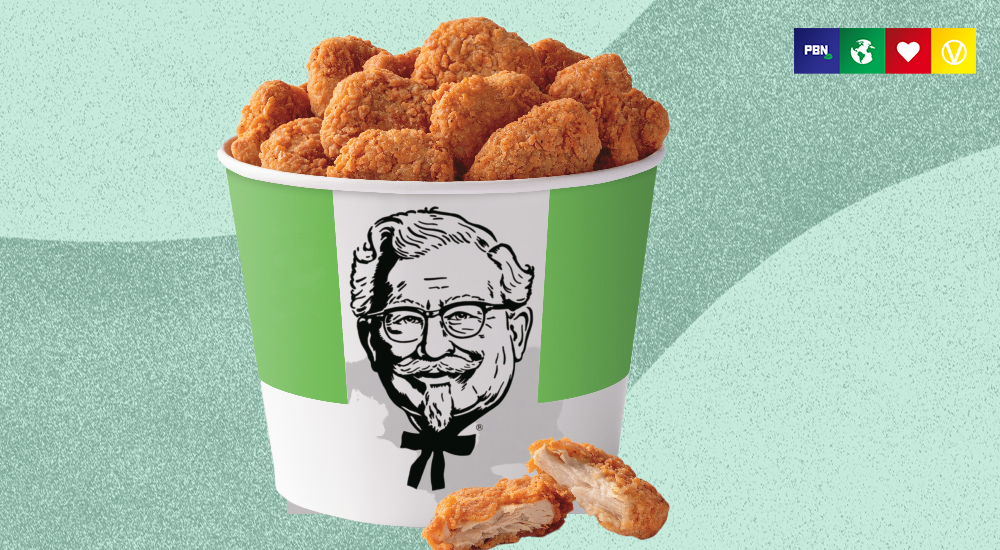 Controversy
While vegan options at KFC have been popular with many consumers both in the U.K and the U.S, they have also divided opinion within the vegan community.
A survey carried out by U.K-based magazine Vegan Food & Living earlier this year revealed that 57 percent of respondents 'would never eat at KFC, even if there were more vegan options'.
"You're still putting money into the coffers of company that makes its primary source of money off of the slaughter of a specific animal…this is just a marketing ploy," one social media user said talking about the chain releasing animal-free options.
*Diners can find the nearest KFC serving Beyond Fried Chicken by visiting the restaurant locator on kfc.com.