KFC has revealed there is an 'annual increase in demand for alternatives to traditional meat' – and says it is working to create 3D-printed chicken nuggets made from plant matter and chicken cells to meet it.
The fast-food chain is currently working with the 3D Bioprinting Solutions research laboratory in Moscow, and has plans to have a final product for testing by the fall of 2020.
According to KFC, the bioprinting method has several advantages over traditional farming, saying the final product is 'cleaner' than traditional meat, as well as more ethical.
'Latest trends and innovations'
"At KFC, we are closely monitoring all of the latest trends and innovations and doing our best to keep up with the times by introducing advanced technologies to our restaurant networks," said Raisa Polyakova, General Manager of KFC Russia & CIS.
"Crafted meat products are the next step in the development of our 'restaurant of the future' concept. Our experiment in testing 3D bioprinting technology to create chicken products can also help address several looming global problems.
"We are glad to contribute to its development and are working to make it available to thousands of people in Russia and, if possible, around the world."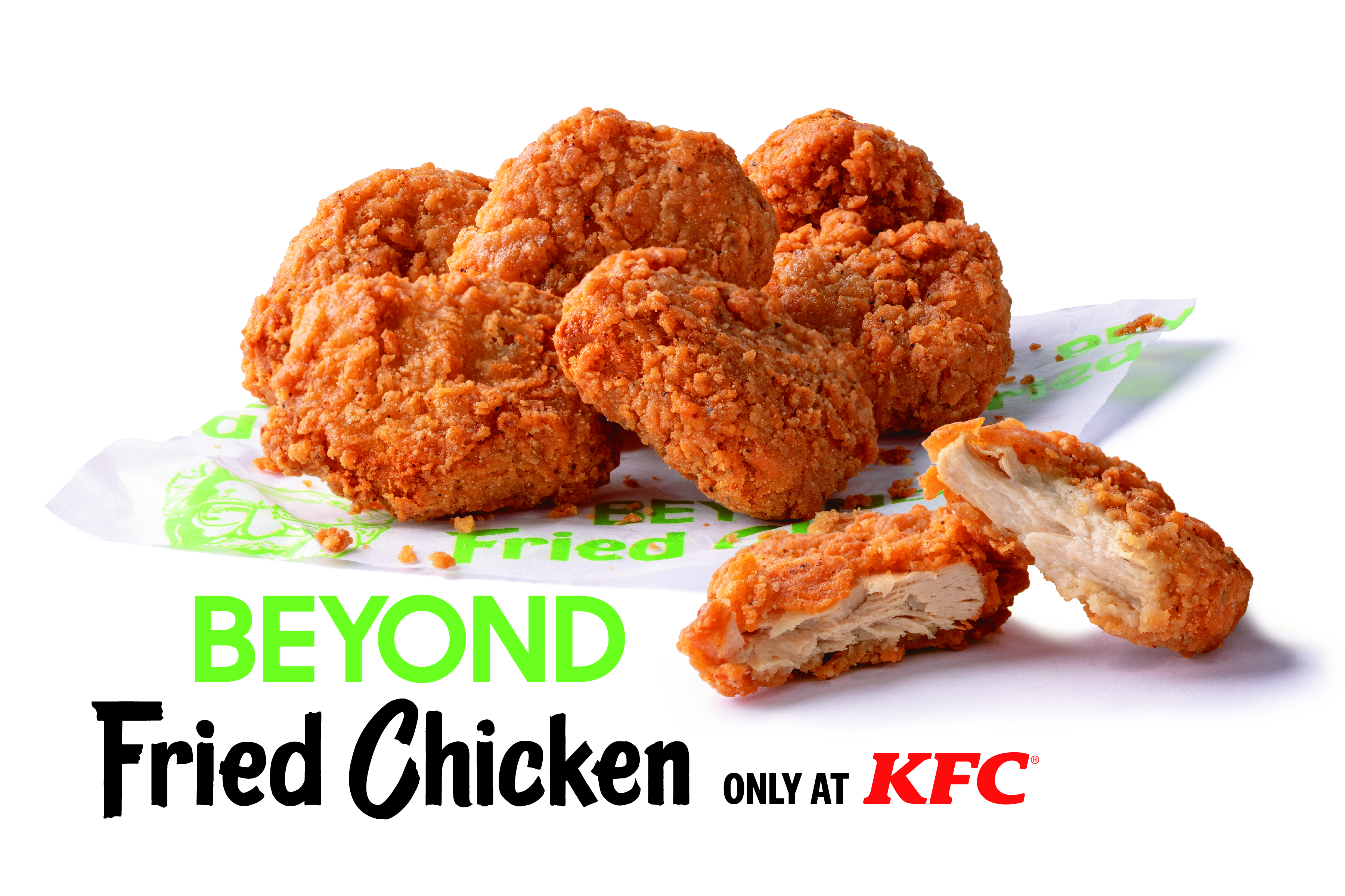 'A game-changer'
The move has been branded a 'game-changer' by expert Bruce Friedrich, executive director of The Good Food Institute, who praised KFC saying it has 'rocketed ahead in the race to recreate meat, positioning itself to be the world's first restaurant chain to bring real chicken grown directly from the cell to consumers'.
In a statement sent to Plant Based News, Friedrich said: "It's remarkable and inspiring to see KFC-Russia investing in new ways of making meat. The U.S. needs to catch up and we hope it creates something like the space race but focused on growing healthy and sustainable meat from cells in a cost-effective manner and bringing that meat to the world," he said.
"KFC is the first restaurant brand in the world to cast its lot with cultivated meat, and the chain is all in, promising a cultivated meat prototype this year."
'Rethinking chicken'
Friedrich added that on the same day KFC announced its cultivated meat endeavor in Russia, it revealed that it would be rolling out its plant-based Beyond Fried Chicken across Southern California.
"KFC is synonymous with chicken, and so it is exciting to see the chain rethinking what chicken means," he said. "As one of the most iconic restaurant brands in the world, when KFC talks, the worldwide meat industry listens. So we think this could be a game-changer for the industry.
"This could be the biggest moment for alternative proteins in 2020, especially if KFC-Russia follows through with its plans to host a cultivated meat tasting in the fall as promised and if Beyond Fried Chicken rolls out nationally."