David Yeung is an environmental advocate and founder of Green Monday, a Hong Kong-based social venture that takes on climate change, food insecurity, health issues and animal welfare.
He sat down with Plant Based News to talk about the growth of veganism in Hong Kong, the development of meat alternatives, and how to encourage people to ditch animal products from their diet.
PBN: Hi David, it's so nice to finally meet you in Hong Kong. You are so inspirational, all these innovations and opportunities that you have created for businesses in Hong Kong and around the world, it's really inspiring.
David: There are a lot of inspiring leaders, we are just very fortunate to be part of that circle to really make change happen and make a difference.
PBN: Yeh, definitely! So you've been based in Hong Kong for most of your time, what do you like about Hong Kong the most?
David: On a personal level, this is my home, I was born here. On a strategic and business level, Hong Kong is a very unique and strategic place in terms of catalysing culture change and setting trends for the region, not just food but in terms of entertainment, consumption and shopping. Hong Kong is a very international city, people are very acceptive to new ideas and new trends.
A lot of people are very international themselves, so they know the trends before they even started. In terms of influencing, the region Hong Kong place a very unique role. Now when it comes to food safety, a lot of people are very concerned about food safety in China, even mainland Chinese people come to Hong Kong for medicine, for food, for wellness and doctors.
Also, from a trustworthiness or credibility standpoint, with food and wellness, Hong Kong is also very highly regarded by people in the region, and particularly by people from mainland China as well. So what I love about Hong Kong is, although it's a relatively small market compared to Europe and China, it is also very nimble. The message can spread across very quickly because of the dense population and things can really catch on.
PBN: Absolutely. You mentioned mainland China, so I'm guessing that you have been to mainland China and out of all the places that you've been, which part is your favourite and what's the most interesting thing that you've experienced in mainland China?
David: Well, the most interesting thing, given that I'm a plant-based person, it's the lack of choice and lack of awareness. When you tell people that you're vegetarian, they ask you, 'so do you eat seafood?'.
Also, they almost immediately associate you with some religious cause, so some people would ask me 'are you gonna turn into a monk anytime soon?'. So those are some of the interesting encounters. Shifting culture in China is not easy, and of course, we're talking about a gigantic population. That's also where the challenge and the exciting part is, they do catch on new things very quickly, too.
You can look at all the new technology, eCommerce, e-wallet for example, nowadays people in China don't even carry cash, everything is through Alipay, WeChat Pay. So it is both challenging but also exciting. But I do think that introducing plant-based to China, if you talk about cities like Shanghai, relatively people are more open-minded, if you are talking about more of the in-land part of China, it is a tall and daunting task that would require a lot of people and a lot of people's minds, energy and resources to make it happen.
PBN: Yes, absolutely. I think in the big cities in mainland China the plant-based lifestyle is catching up. In terms of the development of veganism in Hong Kong and in mainland China, what do you think are the exciting things that are coming up in the upcoming years for this part of the world?
David: First of all, we're seeing a major shift, we're seeing real numbers in terms of rising population of flexitarian, and full-time vegetarian and vegan, and the trend is picking up and accelerating. So from that standpoint, there are so many opportunities whether we're talking about food businesses, or restaurants, or education and advocacy. Singapore, Thailand, Malaysia and the rest of SouthEast Asia are catching on, too.
Recently, we launched the Beyond Burger and Beyond Hotdog in Singapore, during the four-day event we've sold 4,700 burgers and hotdogs. There were long lines waiting at the food truck, people were genuinely excited and many of them brought kids and families. They are aware of this trend, it's not like you need to start all over again and tell them what's wrong with meat, the dairy industry and carbon footprint, etc. Thanks to a lot of news media that are heavily promoting this and educating people, documentaries, celebrities and influencers, they are all part of this huge global momentum of shifting people's mind and behavior.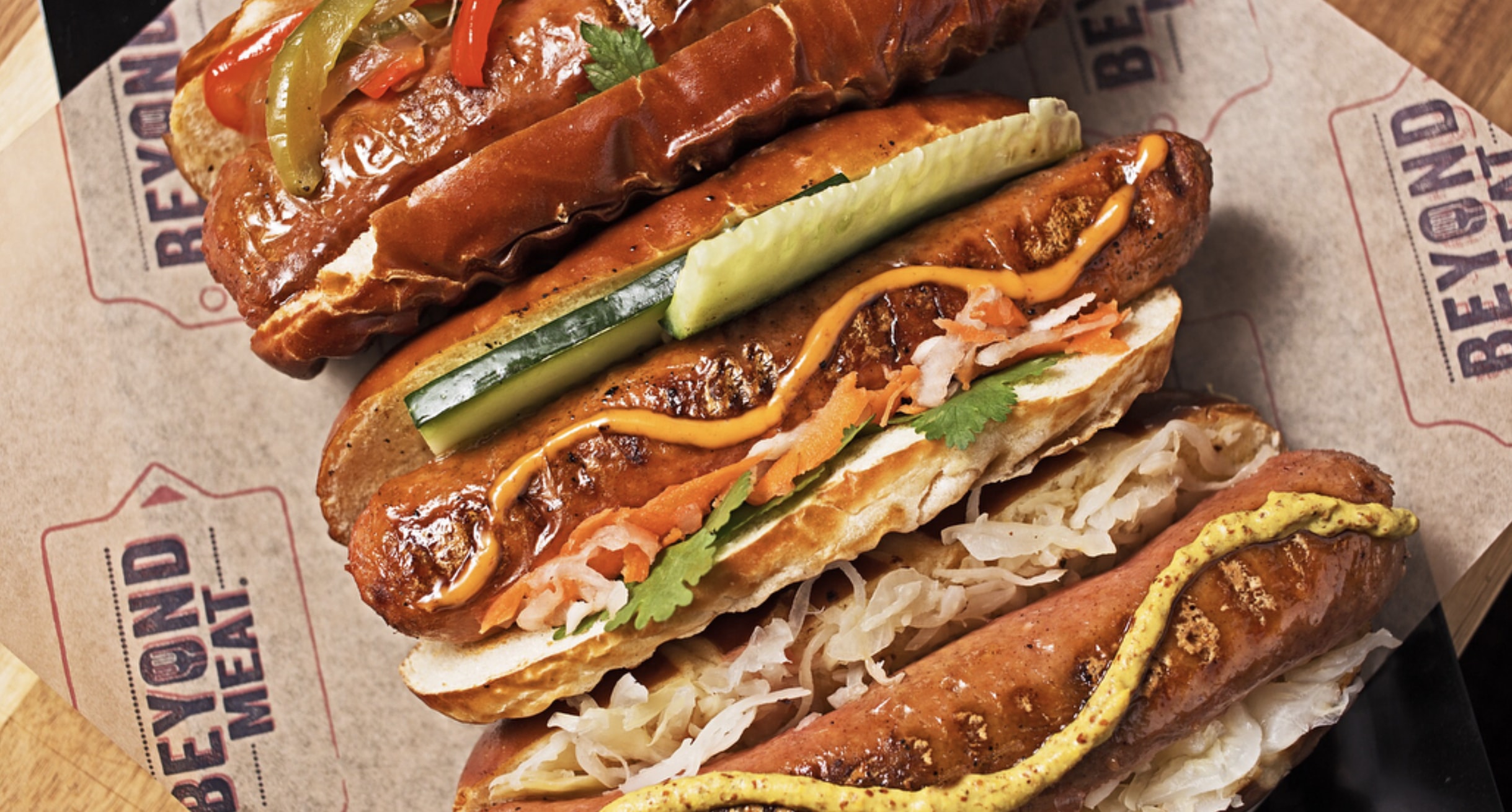 PBN: Absolutely. Before asking my next question, I just want to know where is the best place to go to try the Omn!pork? I've heard a lot about it.
David: It's hard to name one place that is the best, we have some very local chains that are now offering Omn!pork buns and dumplings, you can certainly visit Green Common to enjoy multiple Omn!pork dishes, the Omn!port Tantan noodles dish is really good.
There is a place nearby, they have an amazing Omn!pork Mapo Tofu. Mapo Tofu is one of my ultimate comfort dishes, usually what I have to do at restaurants is to tell them to take out the meat and just have the tofu and the sauce, but now with Omn!pork many restaurants are recreating these comfort food dishes of Asian countries. I also love that many chefs use it for Thai cuisine, very delicious.
PBN: Yes, I think Omn!pork has enabled so many dishes to adapt to the plant-based version.
David: By the way, Dim Sum, there are now more and more restaurants that are using Omn!port for Dim Sum. The possibilities are quite endless.
PBN: Yes, I'm hungry now just talking about it. So lastly, if there is one thing that you want to say to the audiences in Hong Kong and mainland China, or even globally, to people who are curious about veganism and plant-based lifestyle, and they're thinking about maybe making the transition, what would you say to those people to encourage them to make the change?
David: I'll tell them to try Green Monday. One day a week, and of course they can choose any meal or any day that they like. You don't have to go from 0 to 100, it's just like if someone has never exercise, you're not gonna ask them to run a full marathon.
But you can always start from 2K or 3K. Once you feel good about your exercise regime, once your body tells you and sends you signs that you're indeed feeling better and more energised, then people will escalate their habit. I've heard from so many people who told me that they could easily go plant-based on Monday, Tuesday and Wednesday, sometimes even 5 days a week and only eat a little bit of seafood and meat on weekends.
So try one day a week, or one meal a day, whatever is the most convenient for those people. There are so many more exciting new choices now compared to 10 years ago, so go out search out these cruisines and products, whether you're cooking at home or eating out there are so many varieties now.
PBN: Yes, just try new things and experience it, then see how you like it.
David: Yes, in fact, most people would be like, how come you've not tried the Beyond Burger or the Beyond Sausage. At least understand what the trend is, I think people really should give it a try.