The United States is in the midst of a public health epidemic due to poor diet. While much of the focus has been on obvious culprits such as sugary soft drinks and fast food, dairy foods often get a pass.
The dairy industry, propped up by government, has convinced us of the health benefits of milk and other dairy products. But the context of how people consume dairy matters.
The upcoming Food Revolution Summit, a free online conference featuring 25 of the world's most trusted food and nutrition experts (including Dr. Greger and Dr. Barnard) will discuss these topics, and others around how to empower yourself through food. Running from April 25-May 3, the summit will present the most up-to-date research and information about food, nutrition, disease prevention, immune health, and environmental stewardship.
Dairy is junk
Several years ago, I produced a report, Whitewashed: How Industry and Government Promote Dairy Junk Foods (read the executive summary here and the full report here), which shone a light on the shifting patterns of consumption away from plain milk toward dairy products laden with sugar, fat, and salt. For example:
About half of all milk is consumed either as flavored milk, with cereal, or in a drink;
Nearly half of the milk supply goes to make about 9 billion pounds of cheese and 1.5 billion gallons of frozen desserts–two-thirds of which is ice cream;
11 percent of all sugar goes into the production of dairy products.
Promoting junk
It's bad enough for the dairy industry to promote junk food in the name of health, but making matters worse, Uncle Sam is propping up the effort. The federal government mandates the collection of industry fees for 'checkoff programs' to promote milk and dairy.
Far from being just a privately-funded program, U.S. Department of Agriculture employees attend checkoff meetings, monitor activities, and are responsible for evaluation of the programs.
The U.S. Supreme Court has upheld the legality of the checkoff programs as 'government speech', finding: 'the message … is controlled by the Federal Government'. Checkoff money is also only supposed to be used for 'generic' marketing activities. However, the program gives a huge boost to leading fast food chains.
Schools
In addition, the dairy industry, with a government assist, is heavily promoting chocolate and other sugar milks to schoolchildren, desperate to maintain its presence in a lucrative market with a captive audience. For example:
USDA's milk checkoff program promotes campaigns to defend chocolate milk;
Dean Foods' TruMoo is a popular brand sold in schools; one serving of TruMoo strawberry milk contains an incredible 23 grams of sugar;
Milk checkoff educational materials were even used to change the mind of one school official who was planning to remove flavored milk.
Finally, many federal checkoff-funded dairy organizations make dubious health claims to market their dressed up junk foods. Would you believe that:
"Cheese can fit into almost any eating plan;"
"Process cheese is made from natural cheese;"
"Cheese contributes essential nutrients for good health;"
"Chocolate milk is the perfect balance of vitamins, minerals, carbohydrates and protein – a combination that can't be found in any other beverage."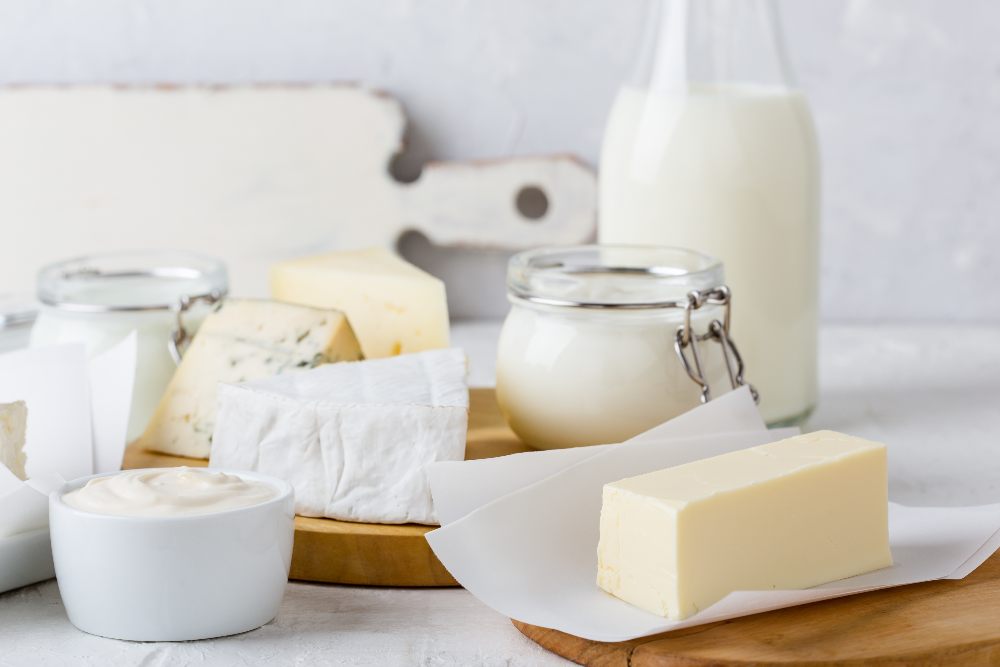 Whitewashing
At a time when our nation is suffering from an epidemic of diet-related health problems, we cannot allow the decades of whitewashing by the dairy industry to continue. The assumption that eating dairy is essential to the diet has obstructed our ability to criticize federal government support for unhealthy forms of dairy.
It's time to stop dancing around the federal checkoff programs by pretending they are privately-funded. As this report demonstrates, federal government administers, oversees, and approves almost every aspect of the dairy checkoff program. These funds are directly used to promote junk foods, which are contributing to the diseases our federal government is allegedly trying to prevent.
'Cultural glorification'
Andy Bellatti is a registered dietitian who contributed to the report by calling out the many misleading health claims made by the dairy industry.
He said: "In our cultural glorification of dairy, we often forget that many of these products are directly contributing to our current public health epidemic. Even more troubling, due to the dairy industry's deep pockets and political connections, federal authorities are giving these foods a stamp of approval, rather than raising a nutritional red flag."
Top food experts
In the Food Revolution Summit, we dive into all of these topics. You can hear the world's top experts on food and health, as they share the latest breaking insights on how you can use food to prevent chronic illness, helping your body stay healthy and be more vibrant and resilient in the face of whatever challenges come your way.
These are crazy times we're living in, and none of us can control what goes on in the world around us, but we do get some say in the choices we make. And those play a fundamental role in shaping our destiny.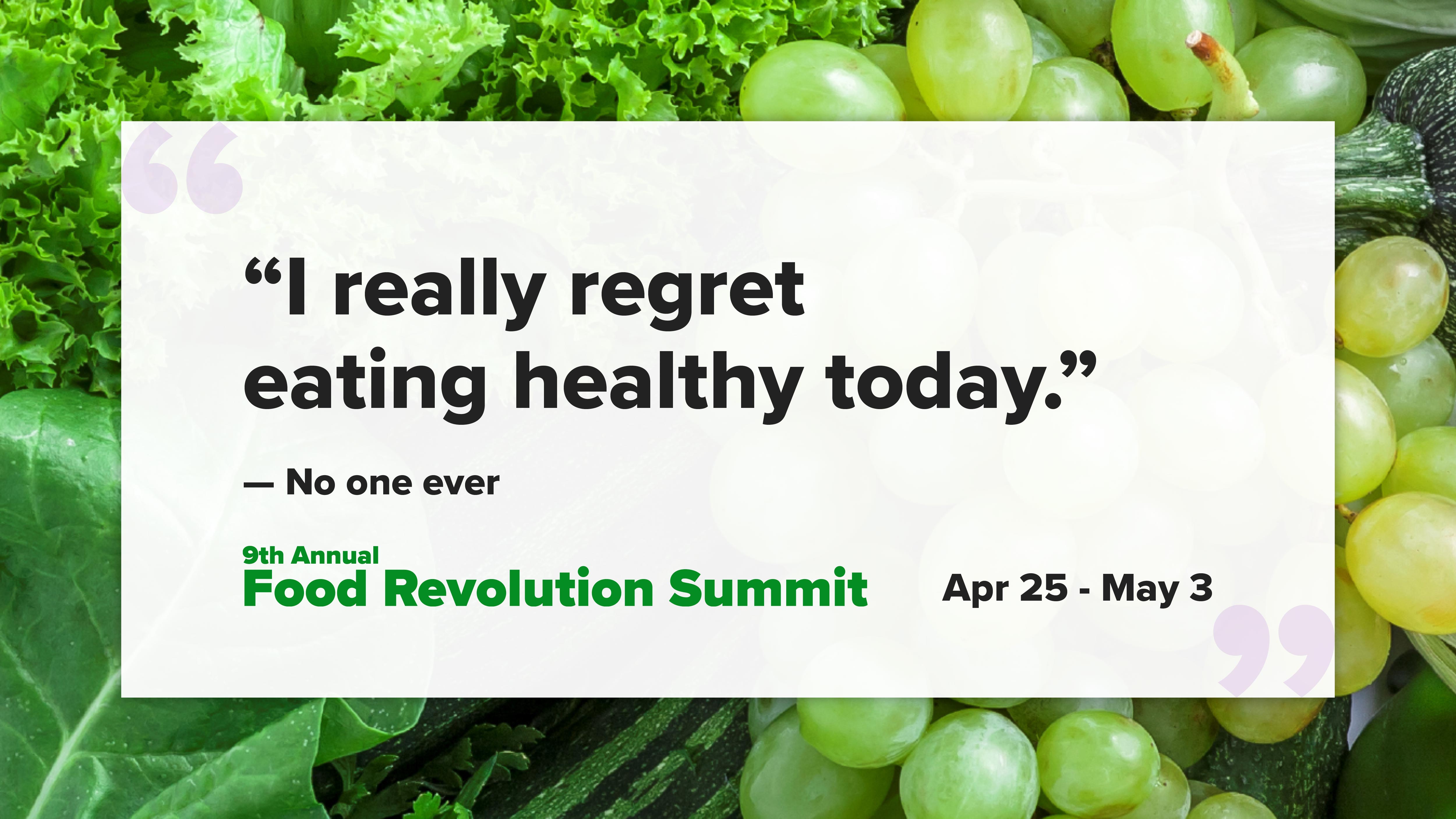 You can find out more about the FREE summit, and sign up for your place, here