Self-isolating is crucial in flattening the curve and preventing the coronavirus (COVID 19) outbreak from spreading. And whilst all of us may be getting bored and running out of Netflix shows to binge on, at least this is only temporary.
The reality is many animals are forced into isolation for their whole lives, often to serve humans as a means of entertainment. So here are five images of animals in captivity that may make you rethink how hard our self-isolation actually is.
All of these images are taken by Jo-Anne McArthur from We Animals. You can purchase her book Captive and We Animals*
This brown bear was captured back in 2016 at a zoo in Denmark. If it wasn't for these entertainment venues, this awe-inspiring animal would be roaming through the forests and mountains of northern North America, Europe, or Asia.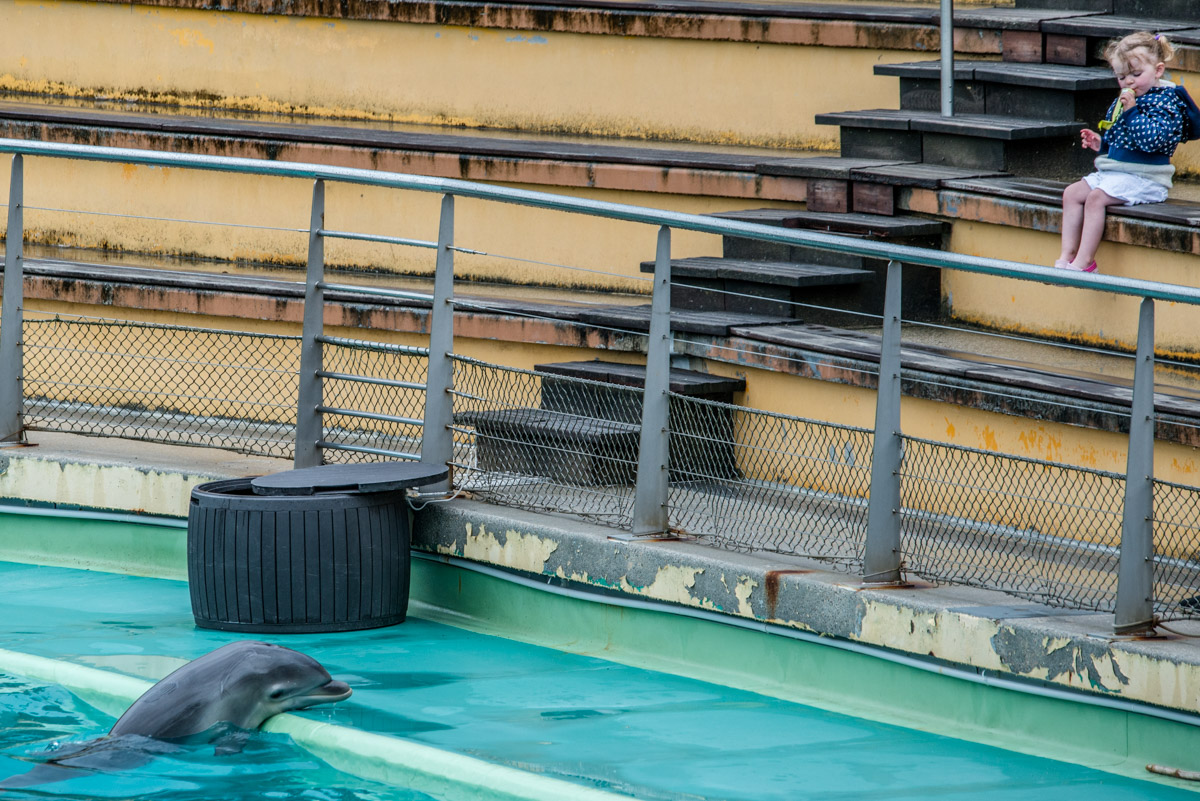 A dolphin made to perform, pictured in front of a child in France, back in 2017. Most entertainment venues including SeaWorld have been closed during the coronavirus pandemic.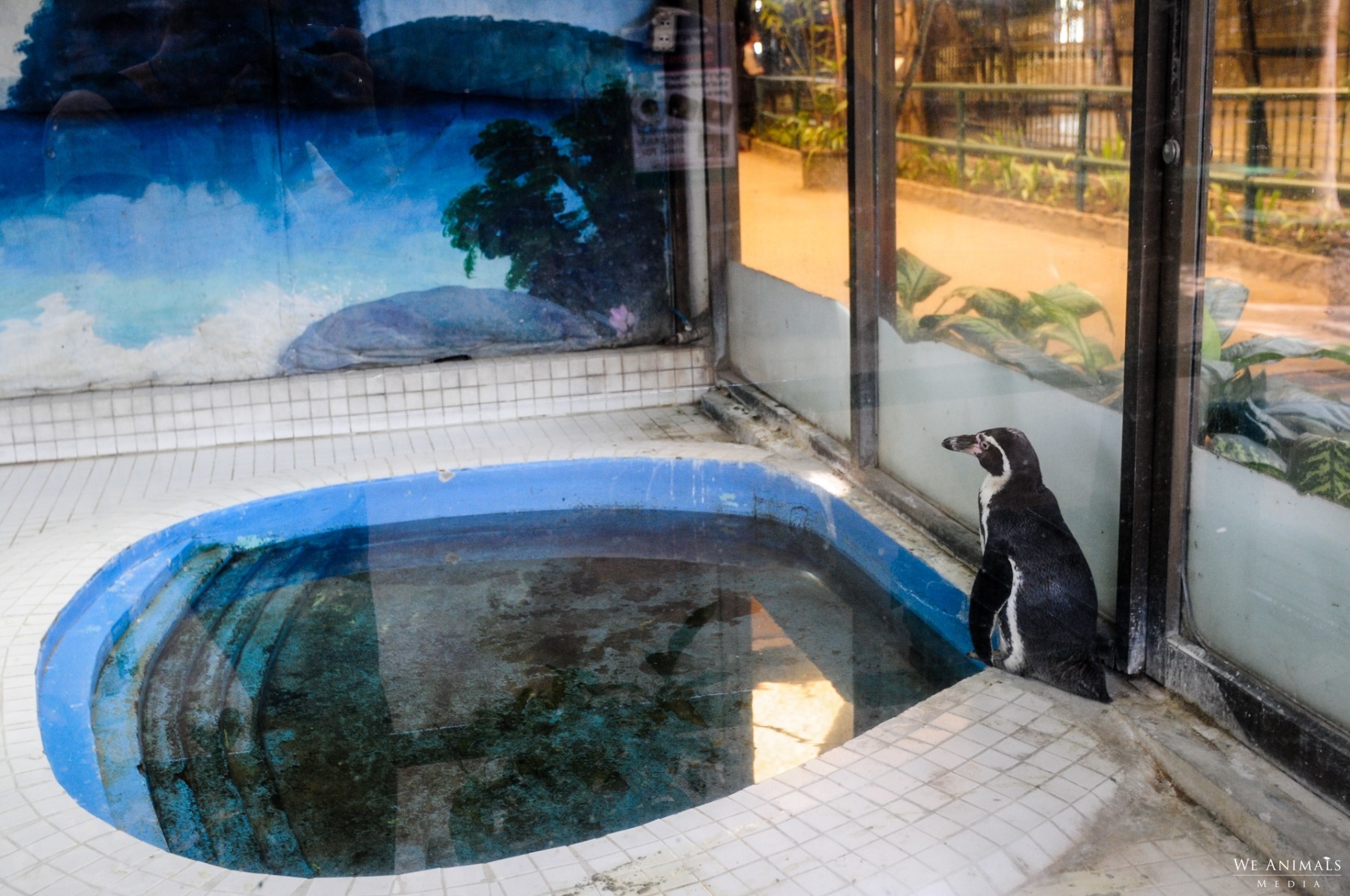 A Humboldt penguin pictured alone at the Pata Mall in Thailand, 2008. The zoo has been described as a 'nightmare for animals' as it located on the top floor of a shopping mall.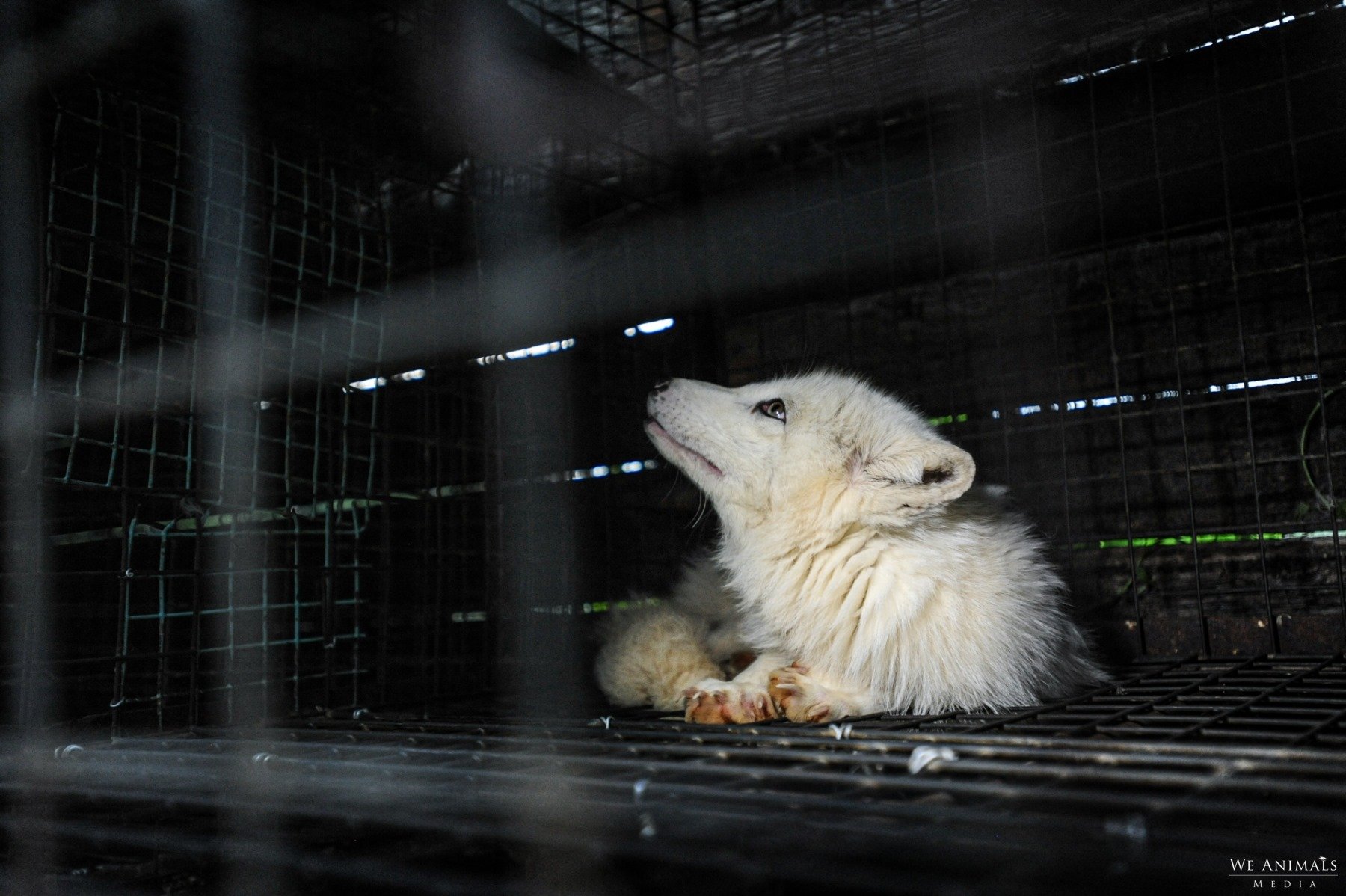 A white fox pictured at an unknown fur farm in Europe back in 2012. These beautiful animals are often slaughtered for their fur, and made into coats, scarves, and rugs.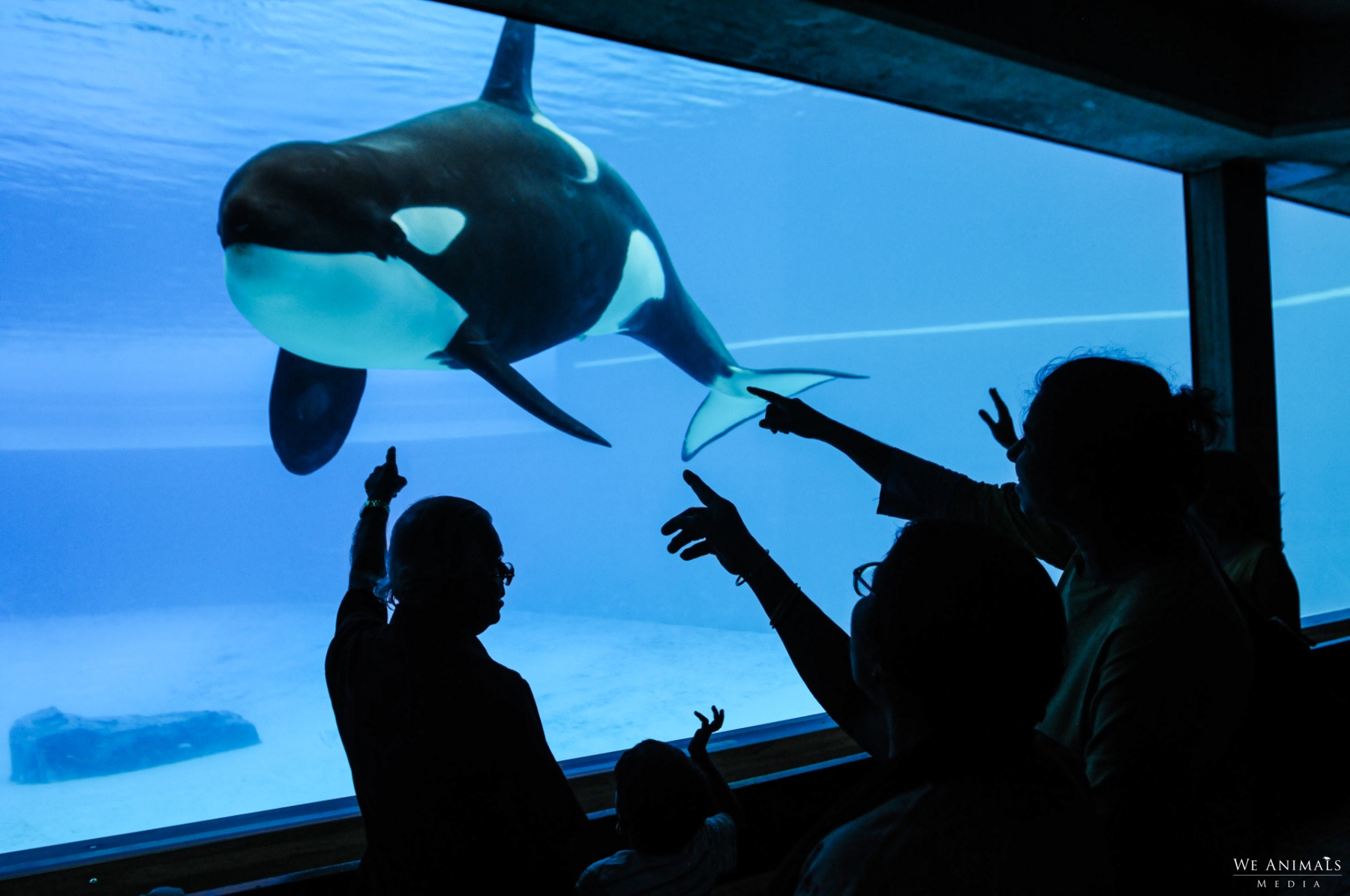 Kiska, a lone orca, pictured at Marineland in Canada back in 2011. Kiska was wild caught off the coast of Iceland in 1979. Today, she still lives alone in 'Friendship Cove'.
*We're all about transparency, which is why we're letting you know we may earn an affiliate commission through a small selection of content we release, which is now a common media practice. You can read out Affiliate Link Policy here