This is a sponsored post * [what is this?]
An iconic U.S plant-based brand has launched three of its products in U.K Tesco stores.
Follow Your Heart's award-winning Original Vegenaise will be available in just over 550 of the supermarket's outlets, and its Smoked Gouda and Medium Cheddar Slices in 300.
Follow Your Heart
The brand, which started as a soup and sandwich counter in California in 1970, has since grown to become an internationally-recognized giant of the plant-based food world, with its products available in more than 40 countries.
It initially launched in the U.K in 2015, with a number of retailers – including Ocado, Sainsbury's, Holland & Barrett, Whole Foods Market, Planet Organic, The Vegan Kind, and other independent and natural food stores – offering a range of options from its extensive line-up.
The latest U.K launch comes amid increasing consumer interest in animal-free foods, with Mintel recently reporting that 25 percent of young British millennials (aged 21-30), and over one in 10 (12 percent) of all Brits saying that the COVID-19 pandemic has made a vegan diet more appealing.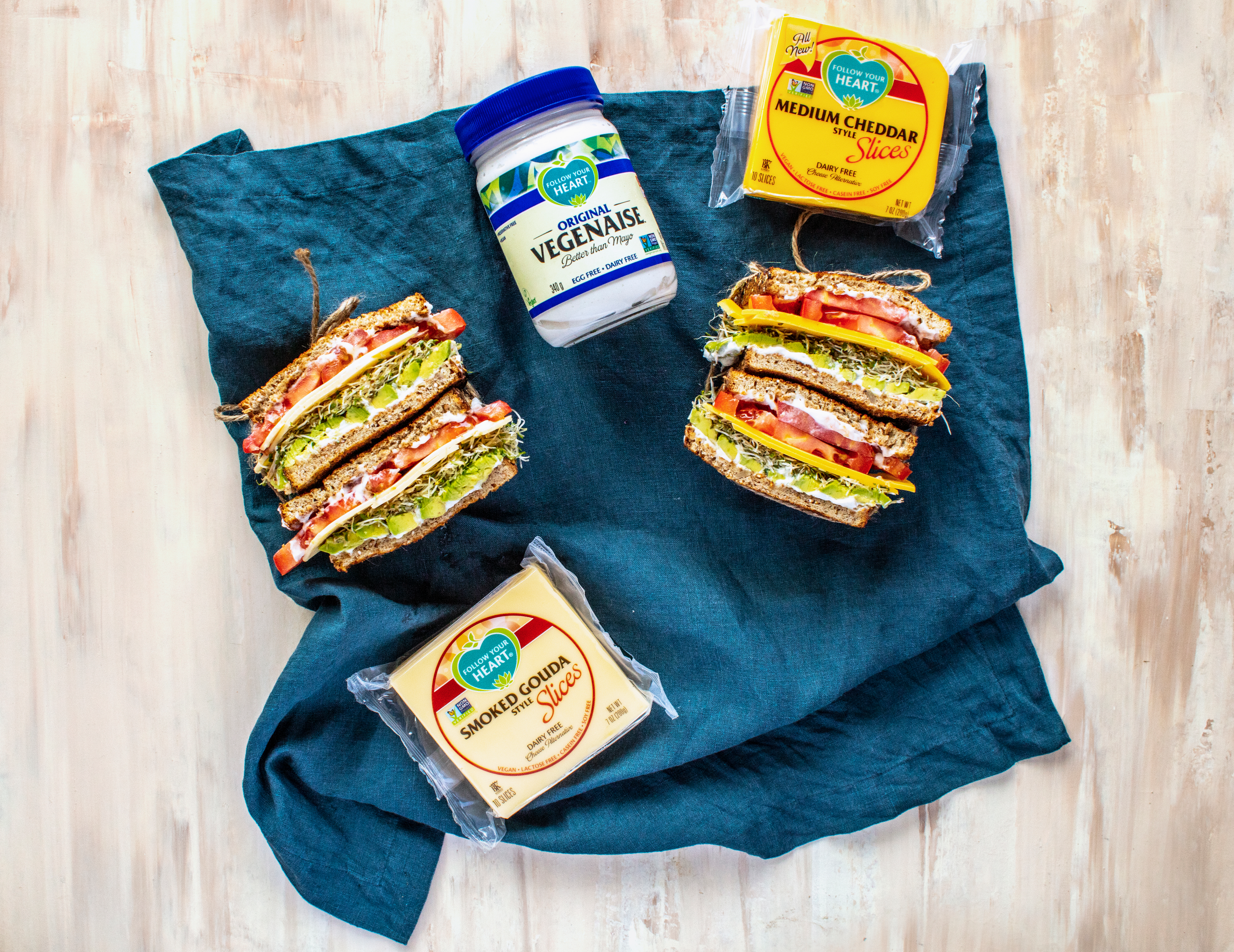 Sustainability
Follow Your Heart only uses plant-based ingredients, ensuring its products and packaging have less of an environmental impact.
Its commitment to sustainability does not stop with ingredients and packaging: the company has also achieved Platinum Level Zero Waste certification for its solar-powered manufacturing facility Earth Island.
To meet this goal, it diverts a minimum of 98 percent of overall waste from landfills and has implemented a company-wide program to reduce and divert waste by composting, recycling, employee education, and careful purchasing.
'An easy switch for consumers'
"We're thrilled that three of our top products are now available in Tesco and that more customers than ever will be able to access our Original Vegenaise and dairy-free cheeses," John O'Connor, new business development – Europe at Follow Your Heart, said.
"Health has become such a focus for so many during the lockdown period and we take pride in creating plant-based products that first and foremost taste great.
"Our top-selling Original Vegenaise is a versatile and healthier alternative to regular mayonnaise and tastes just like it with no preservatives and zero cholesterol. Our cheese slices are a popular alternative as they melt and ooze like real cheese, meaning they're an easy switch for consumers to use in their favourite recipes."
* This is paid-for content; funds from this article help Plant Based News continue to provide millions of people around the world with free content they know and love. We only work with brands we support and use ourselves.