UK supermarket Iceland's new vegan food range will launch in-store this week – in a dedicated meat-free cabinet, reflecting the massive growth of veganism and how supermarkets are racing to meet demand.
The major new line includes meat replacement items including sausages, chicken, burgers and the UK's first supermarket vegan chorizo as well as a spicy jalapeño variation of the No Bull vegan burger, paella made with vegan chicken, and tofu-based dishes which do not replicate meat flavor and textures. The range follows news that the store's No Bull burger has been outselling its Wagyu Beef counterpart as demand for meat-free food increases.
With the new range, the retailer has joined the battle of British supermarkets as they fight to win over the UK's 22 million flexitarians with increasingly innovative meat-free and vegan options
'Wanted more'
Iceland's Head Chef Neil Nugent said: "We had tremendous success with the No Bull Burger and it's clear our customers want more from us.
"In creating this range, we have embraced the nation's love for alternative plant-based foods in an innovative and exciting way.
"The growth of the vegan food market in the UK has been rapid, with 56 percent of adults now saying that they are adopting vegan behavior when conducting their supermarket shop."
Dedicated cabinet
The products will be sold away from meat in a new dedicated vegan cabinet.
According to Neil Nugent: "We are quite excited about it after the success of the No Bull burger, which has been phenomenal. It's outselling our wagyu burgers and we've not advertised it, it's all been social media.
"What I do think is this vegan thing has such massive growth and it's not necessarily about vegans. It's about people flexing the diet and just choosing meat-free options a bit more than they have done before, so we have to follow that trend as customers are demanding it."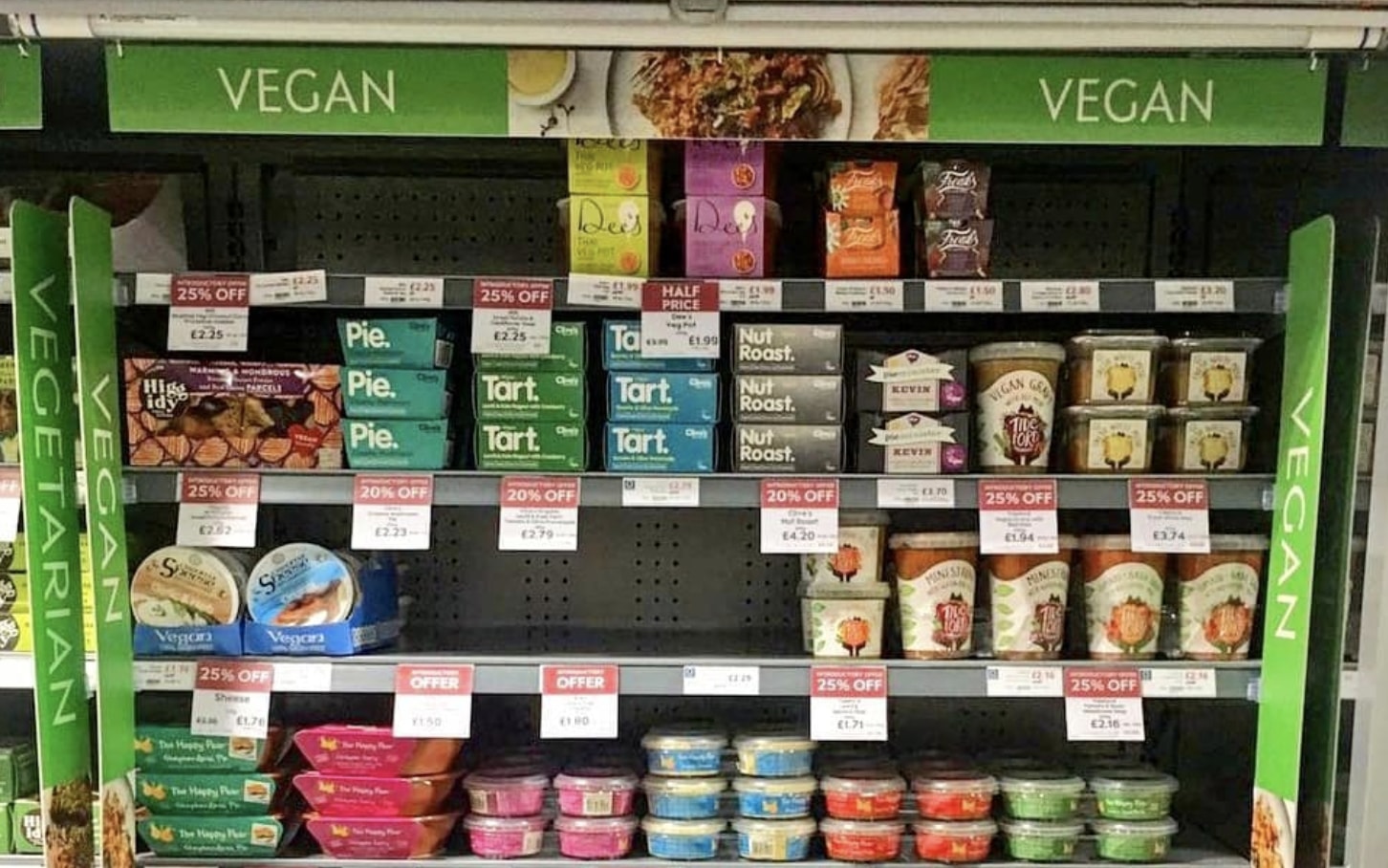 Waitrose
Iceland is not the first UK supermarket to unveil a dedicated vegan section: it follows in the footsteps of Waitrose – whose own version was launched in June this year.
The move was a response to customer demand, with Chloe Graves, Waitrose Chilled Vegetarian and Vegan Buyer, saying: "Our current selection of products has been selling really well week after week, with requests for more choice coming from our customers and partners, so we could clearly see there was an appetite to have more vegetarian and vegan options in our shops.
"Increasing our range builds on the work we did last year to increase choice for our customers in this area. We are working with some fantastic exclusive brands to ensure our shoppers have a really unique selection of food to choose from."
Meat aisle
While UK retail giants transform the supermarket landscape with new vegan sections, the meat aisle itself is going through changes, as more shops add plant-based products to tap into the growing demand for meat-free food.
Notably, Sainsbury's launched a highly-anticipated 'bleeding' vegan range in the meat aisle of 400 stores in June. The store was following a precedent set by US food tech company Beyond Meat, which insisted that its flagship Beyond Burger be displayed next to beef. The brand's CEO and Founder Ethan Brown told Plant Based News that the patty is now outselling beef in some stores.
A burger and mince made by Danish brand Naturli' Foods became the first plant-based products of their kind to be sold alongside meat in the UK.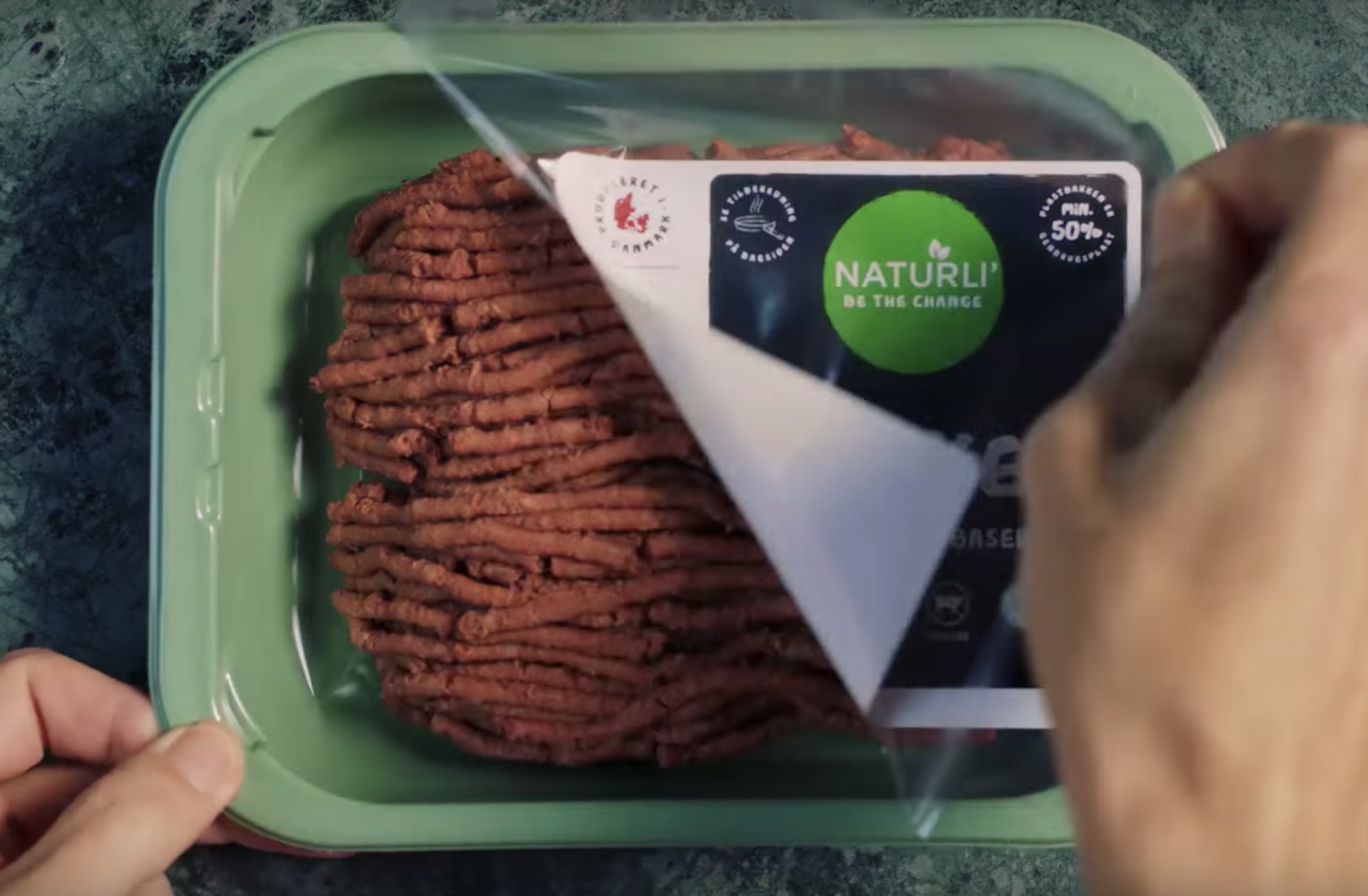 Vegan demand
This launch also followed customer demand for meat-free products: speaking about the launch, James Hamilton, Meat-Free and Ready Meals Buyer at Sainsbury's, spoke about how more people are opting for meat-free. He said: "We are seeing an increasing interest from our customers in plant-based foods, with sales of our current meat-free range growing 20 percent each week.
"We're always exploring new ways to offer even greater choice, quality and value and our new Naturli' mince and burgers are a brilliant example."
Henrik Lund, Chief Executive Officer of Naturli Foods added: "We've developed this product assuming that many people want to eat plants instead of animals, but are afraid of compromising on flavor and maybe even missing out on their favourite dishes such as lasagna or burger patties."
Tesco
Tesco – the UK's biggest supermarket brand – arguably kicked-off the vegan retail revolution last year, when it hired chef Derek Sarno as its Director of Plant Based Innovation.
Within months of his appointment, Sarno had launched a major vegan range – Wicked Kitchen developed with his brother Chad – in 600 stores across the UK. Last week it was revealed that 4 million vegan meals from the Wicked Kitchen range had been sold in just 33 weeks – beating all projections and targets.
Sarno also got Vivera's 'breakthrough' plant-based steak on shelves in a UK first, shifting almost 40,000 units in less than a week.
In possibly the brand's biggest coup, it struck a deal with tech startup Beyond Meat – pledging to release its flagship Beyond Burger in August. Because of supply issues as a result of demand, the launch has been delayed indefinitely – but Tesco says it is still on the table.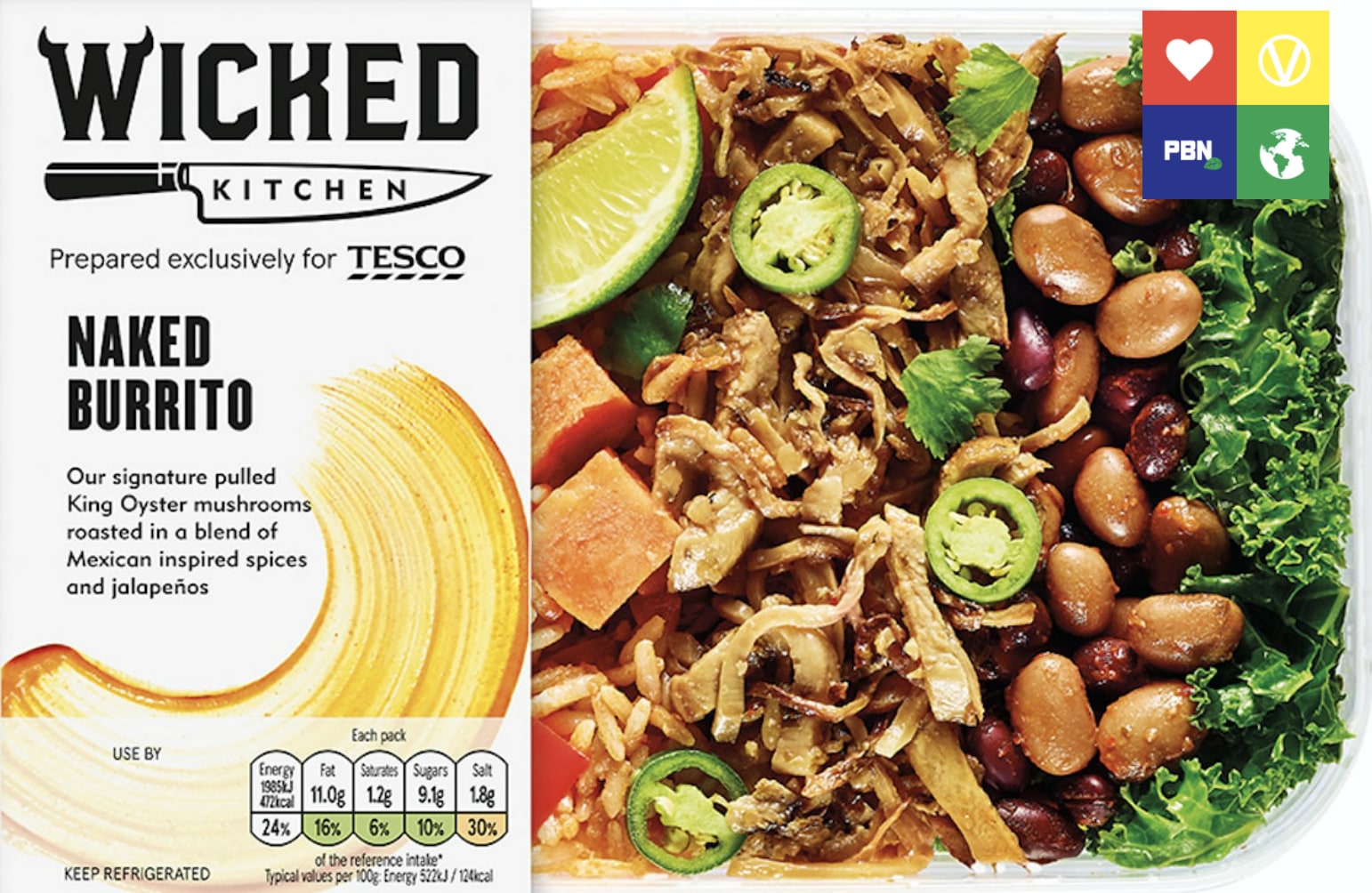 Labeling
And it's not just product releases: more supermarkets are starting to label their products as suitable for vegans.
?Iceland recently announced it's in the process of introducing a 'suitable for vegans' label for its own-brand vegan products, joining Tesco, Asda, Morrisons, Aldi, Sainsbury's and the Co-op.
The move follows a campaign by animal protection organization Animal Aid, which launched its #MarkItVegan initiative in 2016, calling for 'all major supermarkets to clearly label their own-brand vegan products in some way'.
Animal Aid Vegan Outreach Campaign Manager, Tod Bradbury, told PBN: "This will make a huge difference not only to vegans, but to vegetarians, reducetarians, those wanting to try vegan food, and indeed those who purchase vegan food for family members."
Mainstream in 2018
At the end of 2017, Derek Sarno predicted that veganism would become mainstream in 2018 – which has certainly played in terms of the food retail sector.
Hinting about the coming changes, he said: "There is a lot of stuff coming – it's super exciting. It's unavoidable, it's just going to happen – whether you're in the way and get run over, or are part of the ride.
"This next year – 2018 – is our year. It's the year we go mainstream."