Hunting hounds pose a significant risk of passing infectious diseases to humans, particularly children, according to a new study.
The research, titled Hunting with hounds and the spread of disease, says there is 'overwhelming' evidence that they pose 'a huge risk to the health of farm animals' – and therefore the livelihood of farmers.
The independent study, which was commissioned by the League Against Cruel Sports [LACS], is described as 'the most comprehensive study ever written on the spreading of disease by hunting hounds' – and analyzes more than 1,000 published pieces of evidence.
Examples of diseases that can be spread from hunting hounds to humans include salmonellosis (better known as salmonella) and toxoplasmosis – among others.
'Infectious'
According to the report: "Hounds used for hunting carry numerous infectious diseases which can be spread to humans, particularly children, at events such as the Boxing Day hunt parades and country shows.
"These diseases are known to hospitalize and sometimes kill people."
The study's authors claim that hunting hounds carry a greater risk of spreading disease than domestic dogs because they are potentially fed the carcasses of farm animals – known as 'fallen stock'.
Additionally, hunts do not undertake the standard veterinary precautions generally taken by 'pet owners'.
Finally, hounds regularly travel across farms and farmland, potentially carrying multiple diseases, but without any biosecurity precautions.
'Diseased'
The report claims: "Hunting hounds are fed hundreds of thousands of carcasses of dead farm animals every year, even though a significant proportion of these will be diseased.
"While it is legal to feed disease-free fallen stock to hounds, EU Regulations make it illegal to feed animals on fallen stock that died from a disease that could infect animals and/or humans.
"So each animal needs to be examined post mortem to establish the cause of death before it is fed to hounds.
"Hunts routinely flout this regulation."
'Catastrophic for farmers'
The study reports that hunts ignoring the biosecurity measures that are put in place to stop the spread of disease are costing the livestock and farming industries 'millions'.
It says: "Accumulated evidence in the study suggests overwhelmingly that hunting with hounds maintains and/or spreads several livestock parasites and pathogens that have a major economic impact on British farmers.
"Hunts are a major biosecurity risk as they not only contravene all basic biosecurity measures during even one day's hunting, with large numbers of horses, dogs, people and vehicles moving between farms and across farmland without implementing any of the recommended biosecurity advice, but they also cover 70 percent of rural areas in England and Wales."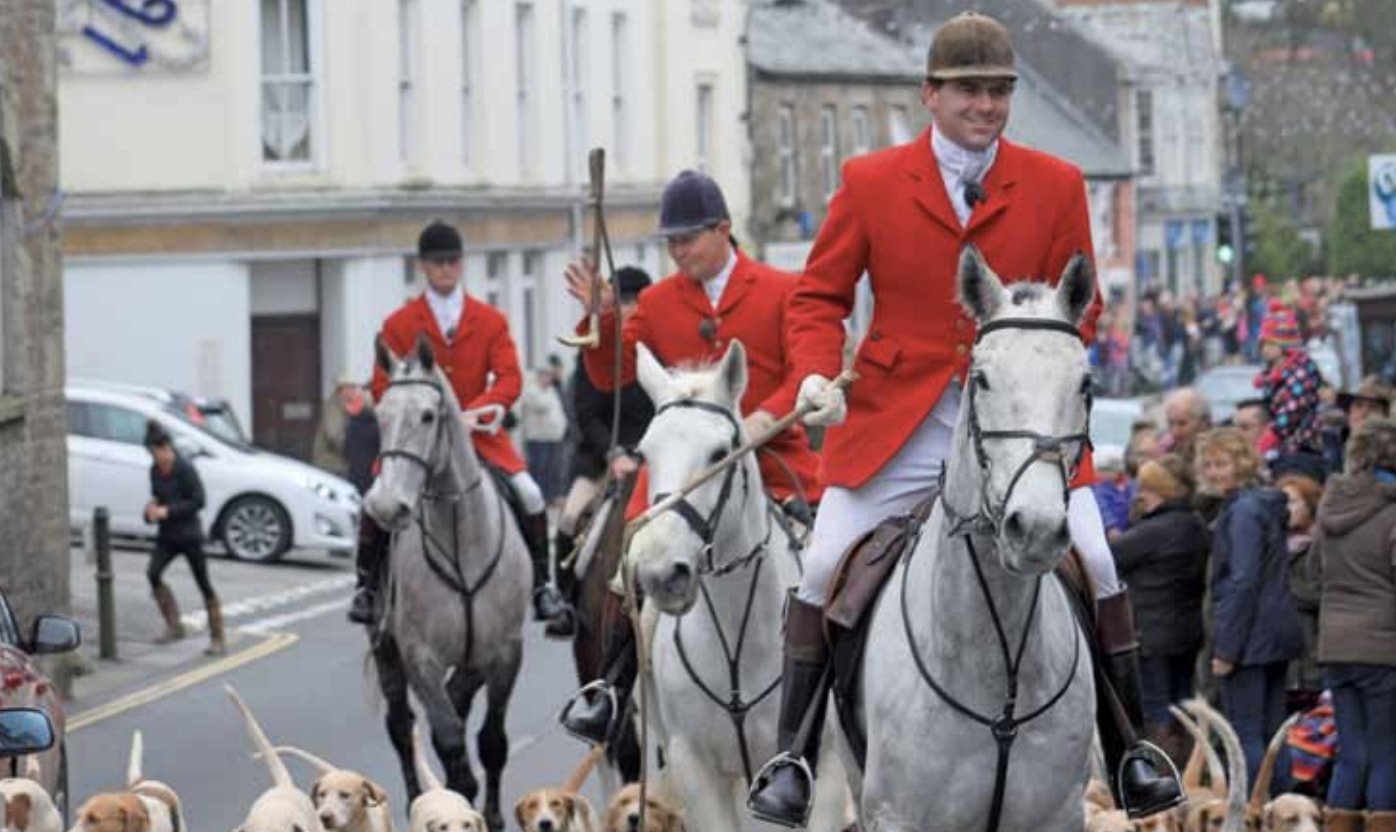 'Overwhelming evidence'
Chris Pitt, Deputy Director of Campaigns at the League Against Cruel Sports, said: "A year ago it was discovered that a pack of hunting hounds had contracted bovine TB. Given that bTB is a risk to livestock and people, we felt that a thorough investigation into the potential of hounds carrying and sharing disease needed to be carried out.
"The results are shocking and show that the problem is far wider than just bTB.
"The evidence is overwhelming that hunting hounds pose a huge risk to the health of farm animals.
"Looking at all the evidence available, we can't avoid the conclusion that there is a significant risk of hunting hounds spreading infectious diseases to humans.
"The risk is mainly to those with immature or weakened immune systems, which can include children, elderly people or people who are already sick.
"This problem needs to be taken seriously."