The only species that is responsible for the COVID-19 pandemic is humans, leading biodiversity scientists have said, warning that worse will follow unless we are 'extremely careful about the possible impacts of the choices we make today'.
A guest article published today by the Intergovernmental Science-Policy Platform on Biodiversity and Ecosystem Services (IPBES), written by Professors Josef Settele, Sandra Díaz, Eduardo Brondizio, and Dr. Peter Daszak, says recent pandemics are 'a direct consequence of human activity – particularly our global financial and economic systems, based on a limited paradigm that prizes economic growth at any cost'.
But they believe there is a 'small window of opportunity' while overcoming the current pandemic to prevent laying the ground for further crises.
'Rampant and uncontrolled'
The scientists write: "Rampant deforestation, uncontrolled expansion of agriculture, intensive farming, mining and infrastructure development, as well as the exploitation of wild species have created a 'perfect storm' for the spillover of diseases from wildlife to people. This often occurs in areas where communities live that are most vulnerable to infectious diseases.
"Our actions have significantly impacted more than three-quarters of the Earth's land surface, destroyed more than 85 percent of wetlands and dedicated more than a third of all land and almost 75 percent of available freshwater to crops and livestock production.
"Add to this the unregulated trade in wild animals and the explosive growth of global air travel and it becomes clear how a virus that once circulated harmlessly among a species of bats in Southeast Asia has now infected more almost 2 million people, brought untold human suffering and halted economies and societies around the world. This is the human hand in pandemic emergence."
They add that this may be only the beginning, as up to 1.7 million unidentified viruses of the type known to infect people are believed to still exist in mammals and water birds – and any one of these could become the next, and more lethal, pandemic.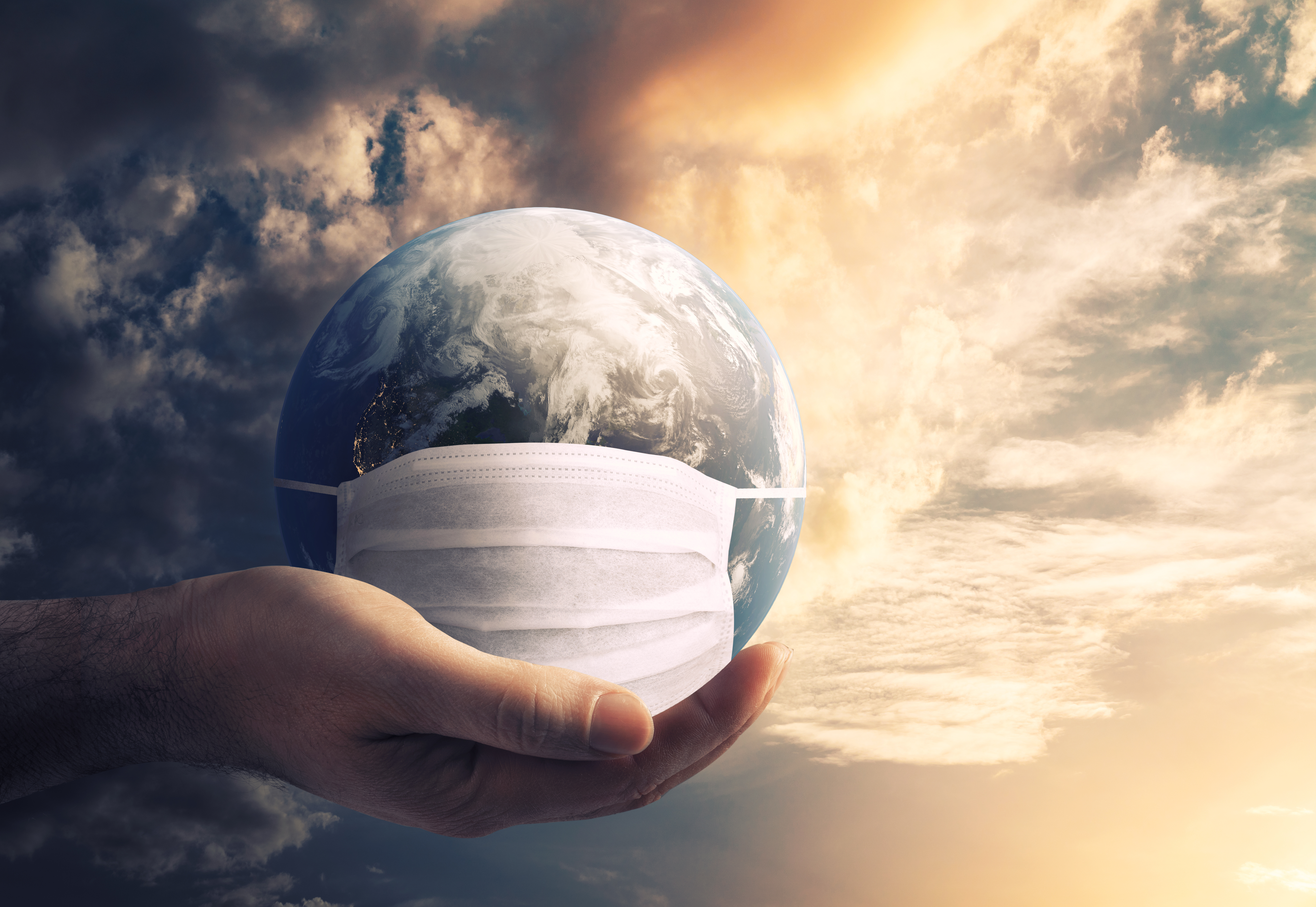 Solutions
The scientists say there are three key factors to consider, when ensuring that the trillion-dollar measures being implemented to deal with the current pandemic don't increase the risk of future outbreaks.
They say firstly, environmental regulations must be strengthened and enforced, and that while it may be politically expedient to prop up environmentally-damaging industries including intensive agriculture and fossil-fuel-dependent energy sectors, this creates risk for the future.
Secondly, they say a 'One Health' approach should be adopted at all levels of decision-making, recognizing 'the complex interconnections among the health of people, animals, plants, and our shared environment'. Thirdly, health systems must be properly funded and resourced, they say, describing this as a 'vital investment' in the interests of all to prevent future global outbreaks.
Transformative change
Most importantly, the authors write, is the transformative change they highlighted last year in the IPBES Global Assessment Report. This report found that a million species of plants and animals are at risk of extinction.
It calls for 'fundamental, system-wide reorganization across technological, economic and social factors, including paradigms, goals, and values, promoting social and environmental responsibilities across all sectors' in coming decades.
They conclude: "Responding to the COVID-19 crisis calls for us all to confront the vested interests that oppose transformative change, and to end 'business as usual'. We can build back better and emerge from the current crisis stronger and more resilient than ever – but to do so means choosing policies and actions that protect nature – so that nature can help to protect us."