A spotlight was shone on a study claiming vegan children face 'growth risk', by a major news outlet this week.
The study analyzed 187 children and says those on a vegan diet are at further risk of nutritional deficiencies.
But are vegan children really at risk of brittle bones, as has long been the rhetoric?
Plant Based News spoke to two experts at the leading vegan charity Viva! to unpack the claims.
Health study on vegan children
The study in question was launched by the UCL Great Ormond Street Institute of Child Health, and the Children's Memorial Health Institute in Poland.
And, it was recently circulated by The Mirror in an op-ed looking into the 'pros and cons' of children on vegan diets.
Over two years from 2014, the study's researchers collected data on the children, 63 of which were vegetarian, and 52 vegan.
This involved looking at growth, body composition, cardiovascular health, and micronutrients.
Its outcomes were that vegan children were on average three centimeters shorter, and had a lower bone mineral content of between four and six percent.
Moreover, they are 'more than' three times likely to be deficient in B12 than the children eating meat and dairy.
But, the vegans boasted both healthier cholesterol levels and body fat. In fact, they had higher intakes of most nutrients apart from calcium – it's unclear whether the vegan children were drinking calcium-fortified plant milks.
And Dr. Justine Butler, of Viva!, adds that the vegan children on B12 supplements actually had better levels than those who ate meat. And, regardless of diet, 'everyone' should take vitamin D during the winter months.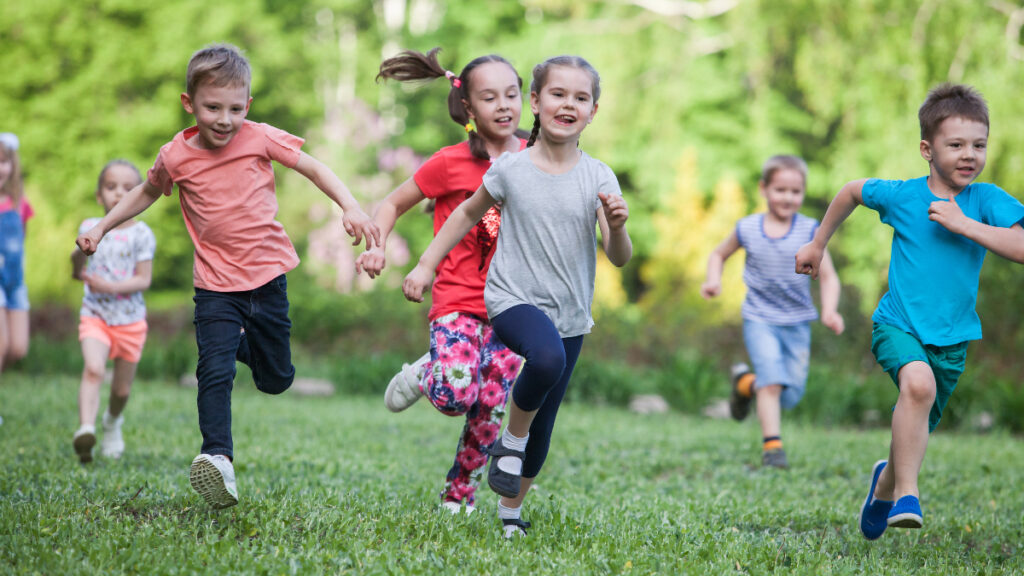 Are vegan children really shorter?
She added: "Babies fed cow's milk-based formula grow faster than breastfeeding infants. And the vegans in this study were less likely to have been given formula. It could also be that children eating meat and dairy grow faster initially but that it evens out at adulthood.
"We are not aware of any adult studies showing that lifelong vegans are shorter."
Author of the study, Dr. Małgorzata Desmond, explained: "We found the vegans had higher intakes of nutrients that indicated an 'unprocessed' type of plant-based diet, which is in turn linked to lower body fat and better cardiovascular risk profile.
"On the other hand, their lower intakes of protein, calcium, and vitamins B12 and D may explain their less favorable bone mineral and serum vitamin concentrations."
But Dr. Butler points out that the meat-eaters exceed their recommended sugar intakes, falling short of their fiber too.
What does the study miss out?
Professor Jonathan Wells, who led the study, noted the Institute of Child Health 'strongly supports' plant-based diets both in terms of the environment and animal welfare rights.
Despite this, he claims the study provides 'substantial insight' into the health of kids on meatless diets. Professor Wells says more advice needs to be provided to the public on how to ensure a plant-based diet is healthy. Moreover, this is especially relevant to children, they add.
Similarly, senior health researcher at Viva!, Veronika Charvátová echoed that the study should serve as a reminder of the importance of good nutrition.
While the study shows great data on how a vegan diet protects children's heart health, it also brought 'ambivalent' results.
Charvátová told PBN: "The study also found that vegan children were slightly shorter and had slightly lower bone density compared to non-vegan kids."
However, these differences were small, she says, and it is unclear whether the study took into account parental height.
"We know that sufficient intake of calcium and vitamin D is essential for healthy bones so it's possible that the insufficient vitamin D status combined with a calcium intake contributed to the small differences in height and bone health."
It should also be noted that the study shouldn't be used as a 'vegan bashing stick', Charvátová said.
You can read Viva!'s extensive guide on thriving vegan children here
This article was updated on 20/09/21 to correct an error about vitamin intake