An NHS online recovery program to support people recovering from COVID-19 includes a section on eating well. It reads: "Eating well is important as your body needs energy, protein, vitamins, and minerals to help you recover."
So far, so good.
But then it suggests eating meat, fish, eggs, and cheese to supply protein and energy. To keep hydrated, it recommends milk-based drinks.
Here's what you should actually be eating on a healthy diet to boost recovery, and why…
NHS food recommendations
Meal suggestions include cottage cheese or beans with a baked potato and sandwiches with meat, cheese, or egg. There's also fish or chicken curry with rice, scrambled or poached egg on toast, prawn or chicken with noodles, and stew made with meat.
The lack of fruit and veg is astonishing – what happened to five-a-day?
Protein is important and being a vegan doesn't mean missing out. Healthier, plant-based versions of the above meals include:
Hummus and sweet baked potato with red cabbage coleslaw
Bean pâté or tofu egg mayo and cress sandwich with cherry tomatoes
Chickpea curry with rice
Scrambled tofu on toast with avocado
One-pot noodle (with tofu and nut butter)
Butter bean casserole with herby dumplings
Vegan omelet with garlic mushrooms
Spinach dhal with rice
How a healthy diet can help fight COVID-19
Since 2020, Viva!'s Slash the Risk campaign has been drawing attention to the role a healthy vegan diet can play in the fight against COVID-19.
Two studies suggest a vegan diet may help combat COVID-19…
The first, published in BMJ Nutrition, Prevention & Health, looked at infected people from France, Germany, Italy, Spain, the UK, and the US.
It found that those following a plant-based diet were 73 percent less likely to experience moderate-to-severe symptoms. This includes breathing problems, fever, cough, low oxygen in the body, and the need for medical help.
The authors suggested it may be the many vitamins, minerals, and antioxidants found in vegetables, pulses, and nuts that help.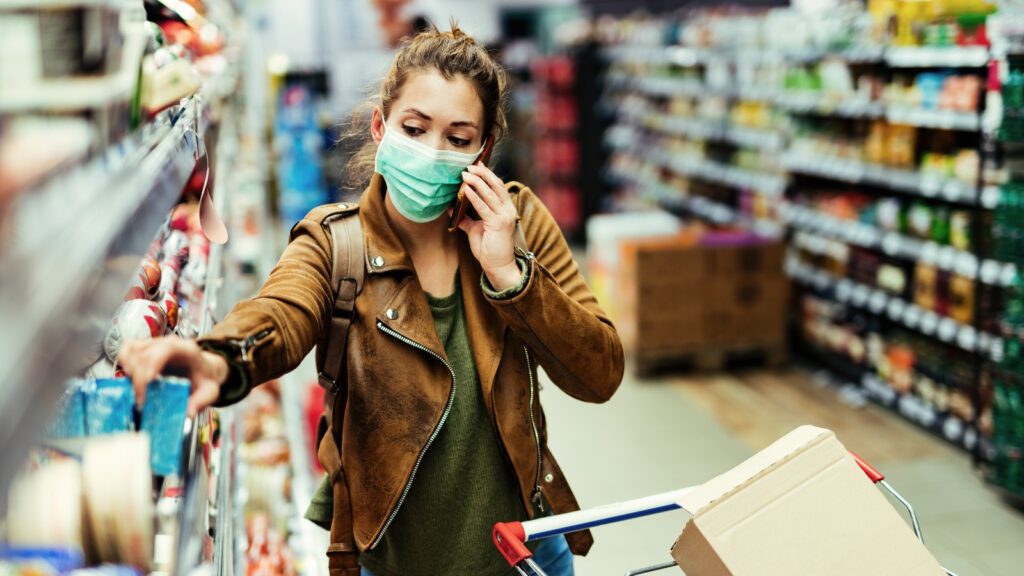 Secondly, the ZOE COVID Symptom Study included almost 600,000 participants. This makes it the largest study to date examining the links between diet and the disease.
They found that people on a healthy plant-based diet were not only 41 percent less likely to suffer severe symptoms than those with a poor-quality diet, but had a nine percent lower risk of catching COVID-19.
This was major news as before then, we had only seen diet lower the risk of severity of disease – not actually lowering your risk of being infected by it.
They also found that people who ate low-carb, high-protein diets, typically high in meat, eggs, and fats, had an increased risk of severe illness.
7 top foods for recovery
1. Pulses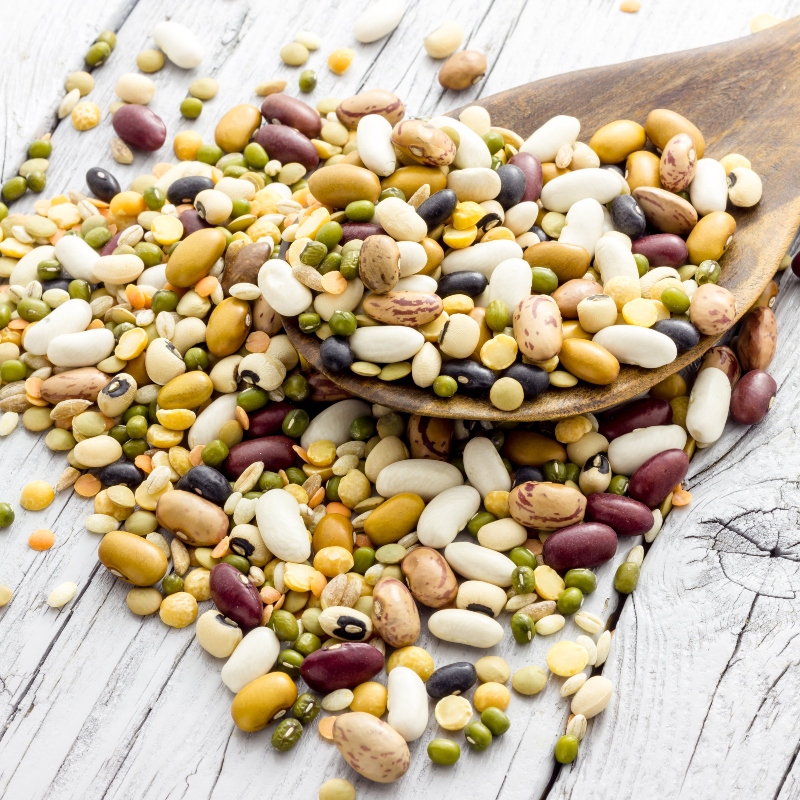 Peas, beans, lentils, chickpeas, and soya provide protein, fiber, vitamins, and minerals. Hummus, made from chickpeas and tahini, is a great way to boost your protein intake.
Tofu is a good source of protein and absorbs flavors well.
It can be fried, steamed, scrambled, or blended. A 100-gram portion of tofu or tempeh (fermented soya) could provide up to half the protein you need in one day.
Moreover, soya yogurts are a useful and tasty option – topped with berries and chopped hazelnuts.
2. Nuts and seeds
Packed with protein, nuts and seeds also contain healthy fats, vitamins, and minerals.
Spread nut butter on oatcakes to nibble as snacks or add to smoothies. Tahini, made from sesame seeds, adds creaminess to sauces and soups and can be used in porridge or other sweet foods.
3. Quinoa
This grain is high in protein and easily digestible. What's more, some stores now offer it already cooked in pouches.
You can add some chopped smoked tofu, cherry tomatoes, pepper, and cucumber for a super-healthy salad or use it in place of rice.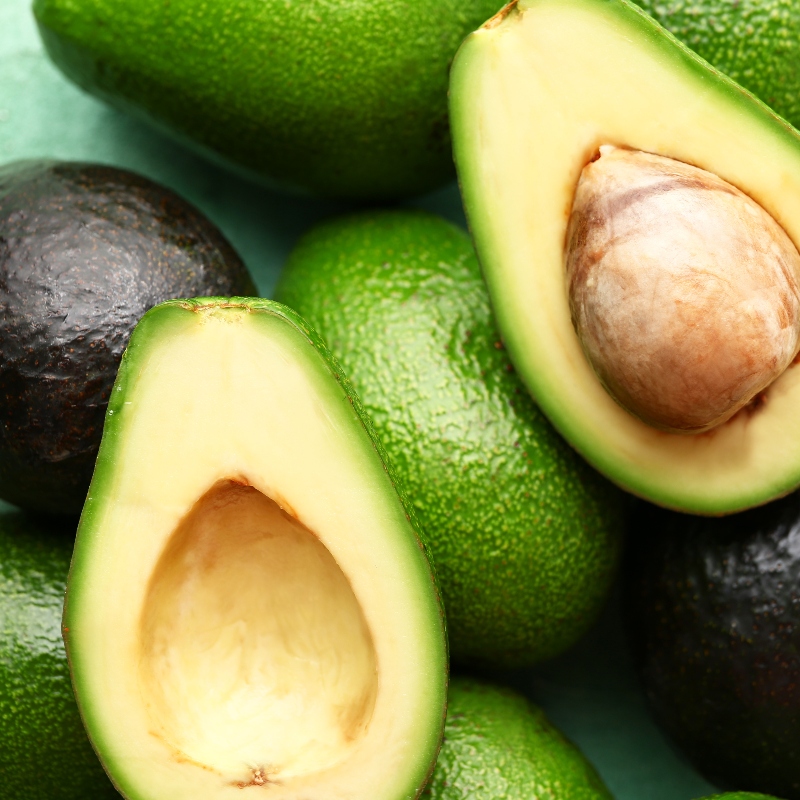 4. Avocados
The humble avocado is a great source of healthy fats and vitamins. Mashed on toast or served sliced on the side of your vegan breakfast – they make a great addition to a meal.
If your appetite is low, a mouthful or two scooped out of the shell with a little virgin olive oil might be tempting.
If none of that appeals, porridge with sliced banana, blueberries and ground flaxseed is a healthy way to start the day.
5. Soup
Soups, either found in the supermarket chilled section, tinned or homemade are a great option.
Vegan soups packed with goodness could include tomato, lentil, and red pepper, four bean, lentil and vegetable, spicy Mexican bean, and Moroccan chickpea.
Most supermarkets will have a range of options such as these.
6. Omega-3
To ensure a sufficient omega-3 intake, make ground flaxseed, hemp seed, or chia seeds a part of your daily diet.
You can add a heaped tablespoon to your morning cereal or smoothie. You can also sprinkle on a soup, salad, or rice bowl before serving.
7. Eat more fruit and vegetables
It's important to try and include fruit and vegetables in your diet, as they are packed with vital nutrients that can help you recover.
If you feel you can't manage all the chewing, blend some in a smoothie and add soya yogurt, nut butter, or tahini for added nutritional value.
If you are struggling to eat solid food, Aymes is an example of one company that makes plant-based powdered supplement shakes.
They're certified vegan and can be useful if swallowing is a problem and you need a liquid nutrition boost.
You may be able to request them on prescription.
Don't forget vitamin D
Often overlooked, vitamin D plays an important role in our immune system and can help protect us from infection.
It's known as the "sunshine vitamin" that our skin makes when exposed to sunlight but in winter we simply don't get enough. 
And for people living in the UK, it's recommended that we take a supplement from October to April. Just ensure your supplement is suitable for vegans. 
When it comes to dosage, 10 micrograms (400 IU) per day is enough and you shouldn't go above 25 micrograms (1,000 IU).
For more information on foods that support our immune system, you can take a look at Viva!'s guide here