The next pandemic could be sparked by the 'world's addiction to intensive animal farming', a major new white paper has warned.
The paper, The connection between animal agriculture, viral zoonoses, and global pandemics, was penned by global animal protection organization Humane Society International.
'The perfect breeding ground for future pandemics'
It says intensive farming, in which 'thousands of stressed animals are kept in close proximity' is 'the perfect breeding ground for future pandemics'.
In a bid to protect us from further pandemimcs, 'world leaders must accelerate action to shift global diets towards more plant-based foods', the paper adds.
It notes that farmed animals have 'been at the heart of multiple zoonotic disease outbreaks over the past two centuries', listing H5N1 avian influenza, Nipah virus, and HINI swine flu among those which have transmitted from animals to humans.
'A petri dish of disease'
In a statement sent to Plant Based News, Julie Janovsky, Humane Society International's vice president of farm animal campaigns, said: "Since news broke that COVID-19 likely originated in a live animal market where stressed animals crowded in cages, in unsanitary conditions, we began examining what other human exploitation of animals could create a similar petri dish of disease.
"It's clear looking at the data that the unprecedented increase and expansion of intensive animal agriculture, mostly on factory farms, in which we raise and slaughter more than 80 billion animals around the world every year, is a clear front-runner.
"The message is simple, if we want to stop future pandemics, we have to significantly kick the meat habit, and global leaders need to actively assist in shifting global diets towards more plant-based eating."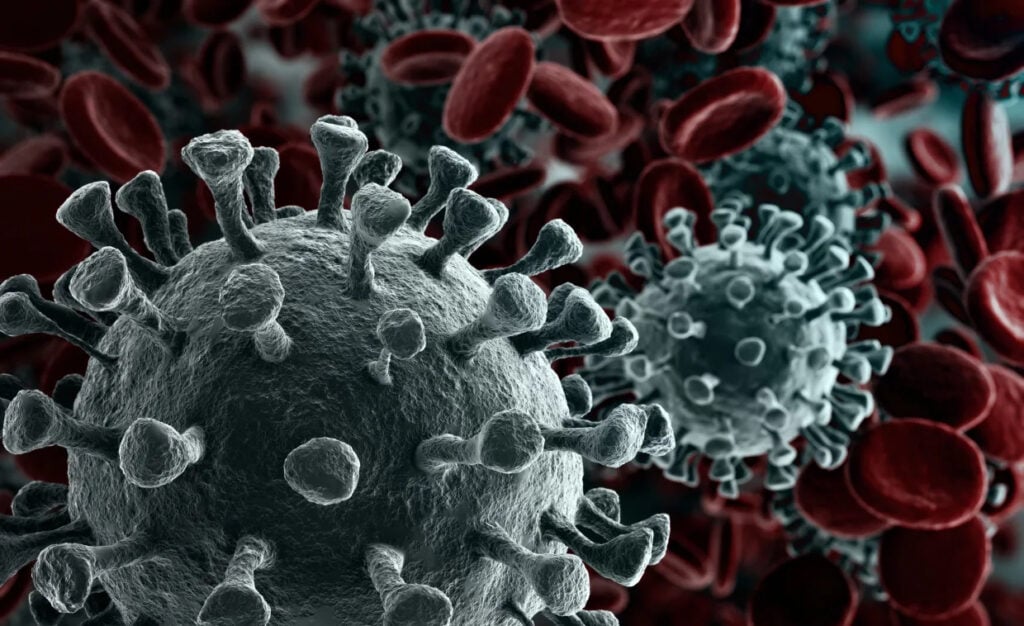 'Intensive animal farming is a key culprit'
Sara Shields, Humane Society International's farm animal senior scientist, added: "If we study past outbreaks of animal to human disease, we can see a pattern emerge that clearly identifies intensive animal farming as a key culprit.
"The outbreak of Nipah in Malaysia in 1997 was an example of wild to domestic species virus spillover, and meta-analysis has shown that highly pathogenic avian influenza is enabled by the confinement of thousands of birds together where mutating viruses are easily exchanged between hosts.
"We can make our world less vulnerable to future pandemics, but only by reevaluating animal agriculture and shifting more to plant-based sources of protein. To do this requires governments to actively engage in rebalancing our food system, but as consumers we are also directly responsible for the impacts of our food choices."
'Pushing animals to the limits of their endurance'
Claire Bass, executive director of Humane Society International UK, said: "We await Part Two of the government's National Food Strategy in 2021 which will look at the food system, its power dynamics and the harm it does. COVID-19 has shown clearly that we cannot keep pushing animals to the limit of their endurance and expect to remain isolated from the effects.
"The Food Strategy must robustly challenge our love affair with cheap meat, and rapidly chart a course towards plant-centric diets as the new norm.
"Consumers have already begun this revolution, the plant-based food market is booming, so whether by swapping out beef burgers with veggie burgers that mimic the taste and texture of meat, or using plant milks in place of dairy milk, it's a critical time to make conscientious diet decisions that will lead to better outcomes for the health of animals, humans and the planet."