More and more French consumers are 'directing their diets towards plant-based protein', according to a food expert.
Corinne Aubry-Lecomte is the industrial, innovation and quality director at Casino Group – a leading French supermarket group.
She cited a number of reasons behind the shift – including lifestyle, taste, and environmental or animal welfare concerns.
Plant-Based proteins
Aubry-Lecomte made the comments while speaking as the Beyond Burger launched in French supermarkets last month, saying: "Whether for reasons of lifestyle, taste, environmental or animal welfare concerns, more and more French consumers are directing their diet towards plant-based proteins.
"We are always looking for products to expand our range of plant-based products and offer customers alternative choices. We're thrilled to offer our customers the Beyond Burger and Beyond Sausage.
"As a leader in plant-based meat, Beyond Meat's ground-breaking products have revolutionized how consumers enjoy protein."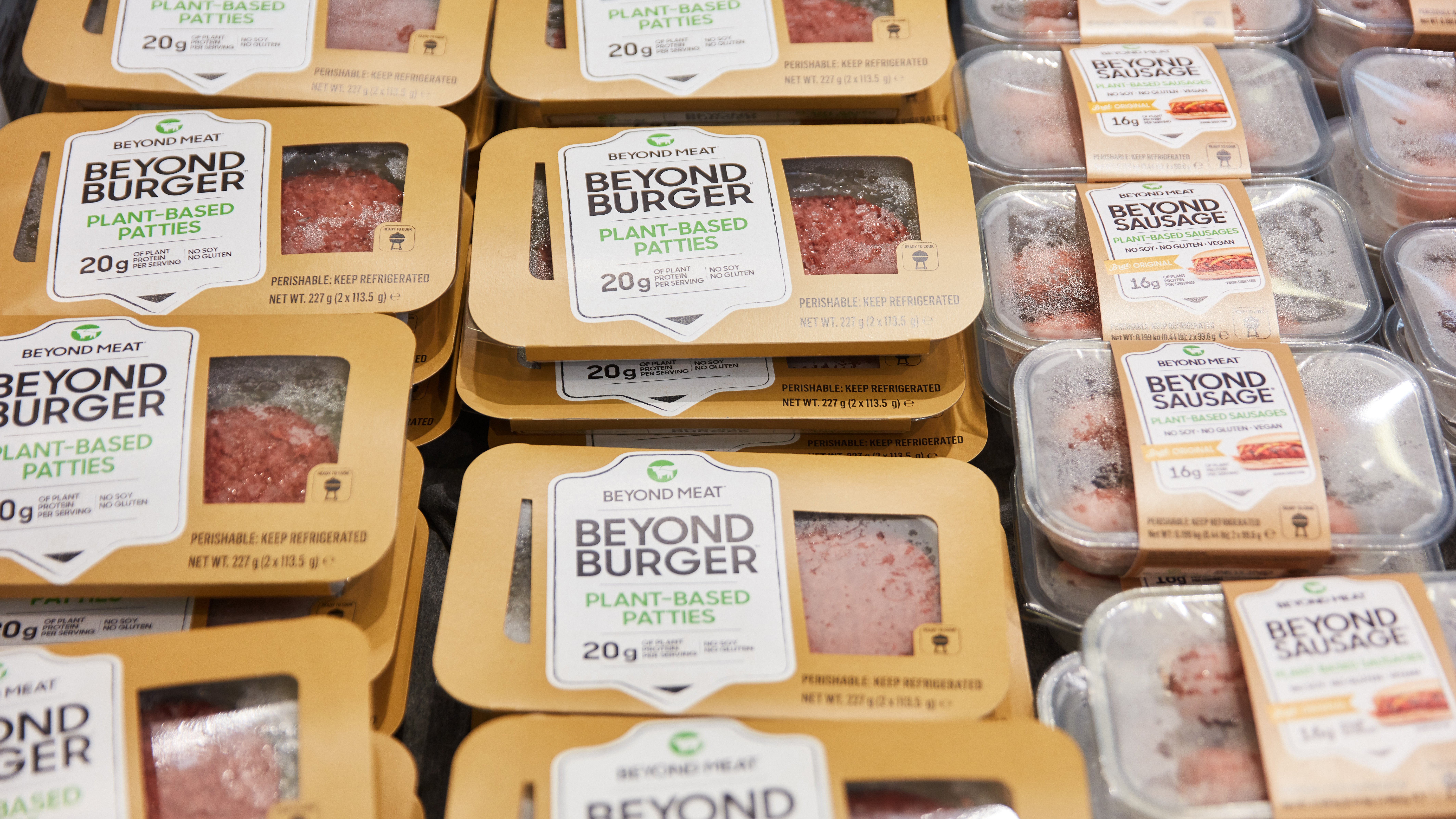 Beyond Burger
As a result of this growing demand, the Beyond Burger is now available in 500 supermarkets across France, in outlets including Monoprix, Franprix, Géant and Casino Supermarchés. Casino Group is the first major retailer in France to sell Beyond Meat products.
"Consistent with our mission to enable consumers to Eat What You Love™ while loving the benefits of plant-based protein, we are excited to introduce French consumers to the delicious taste and texture of Beyond Burger, 'said Bram Meijer, Beyond Meat's regional marketing director for EMEA about the launch.
"Our aim is to make plant-based protein more accessible, and we're proud to advance that goal by entering into partnership with Casino Group, one of the largest retailers in France."