A leading animal protection charity is running two free online cookery demos – in a bid to show viewers 'how delicious and simple vegan cooking can be'.
Viva!'s Facebook Live events will be hosted by Helen Wilson from greatgreenkitchen.com and the Viva! Podcast.
Wilson will share recipes and top tips to keep viewers cooking during the coronavirus lockdown.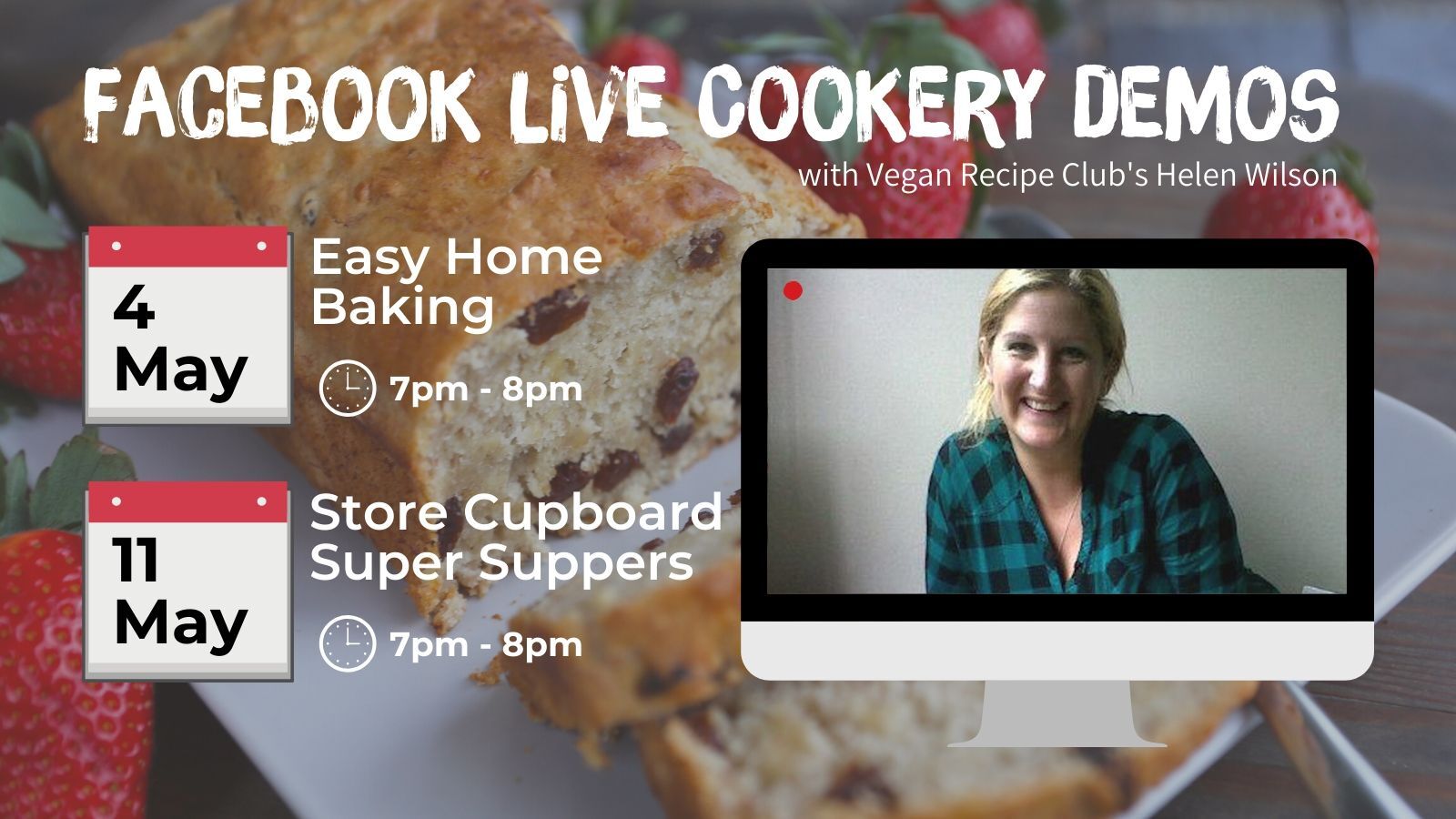 Vegan cooking demos
The first demo, which will take place on May 4 at 7pm (BST) is called Easy Vegan Baking. Viva! says: "Learn to make simple and delicious Soda Bread (no yeast needed!), Banana Bread and Breakfast Muffins from Vegan Recipe Club – as we chat through tips for easy vegan baking during lockdown and how to fix common baking mistakes! Followed by a Q&A session at the end."
The second cookery demo takes place on May 11 at 7pm (BST). It is called Store Cupboard Super Suppers, and Viva! says it will help you get creative with ingredients from your cupboard.
The charity says: "Learn how to make totally delicious Tin Can Spaghetti Bolognaise, Chickpea, and Pineapple Curry and how to transform a tin of baked beans into something special! The cookery demo is followed by a Q&A session."
You can reserve your spot for Easy Vegan Baking here
You can reserve your spot for Store Cupboard Super Suppers here