Frankie & Benny's is expanding its vegan offering with a new standalone menu.
The new menu, which features eight dishes, will take the total number of vegan options on offer to 30.
Vegan menu
Launching on January 2, it includes Vegan Loaded Skins, deep-fried Mushroom Ravioli, Rigatoni Ragu bake, and the Calzone Vegano.
Desserts on offer include Chocolate & Raspberry Lava Cake and Apple Crumble with a scoop of dairy-free ice-cream.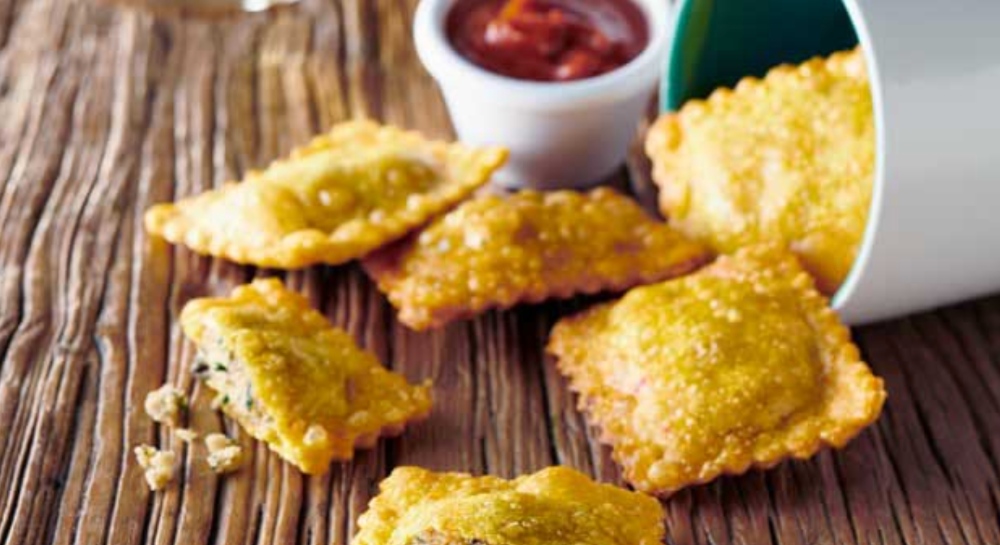 'Veganism shows no sign of slowing down'
"We have added eight new vegan dishes to the menu for January, bringing the total number of vegan dishes to 30, and it now stands as a menu on its own," a spokesperson told Vegan Food & Living.
"We always want to ensure that our dishes not only reflect their Italian American heritage and feel right for the brand but also really appeal to the flavors and dishes that the vegan guests are looking for.
"With veganism showing no sign of slowing down, creating more choice and catering for different occasions is key – from the quintessentially Italian American plantballs, to a salad with interesting tastes and textures or an unbelievably creamy cheesecake, we're hoping to show that there is no need for compromise when it comes to vegan food. All vegan mains will be available with 50 percent off mains."