'Women are leading the plant-based Christmas movement' according to Tesco.
The retail giant made the comments in its new annual Christmas report which looks at the festive trends each year.
Vegan and veggie
It said: "Women are leading the plant-based Christmas movement. Ten percent of U.K women plan to have a meatless Christmas meal this year.
"This is compared to just five percent of men."
It did not offer any insight into why this is the case. However, it is generally understood that there are more vegan women than men. One suggestion for this is the traditional association between meat and masculinity.
Hosting meat-free guests
Tesco adds that seven percent of the population will ditch meat centerpieces. Instead, they will enjoy a vegan or veggie main.
Just over a third (35 percent) of hosts say they will cater for 'alternative diets this festive season'. A quarter (24 percent) will be catering for those with a vegetarian or vegan diet. This is up from 21 percent year on year.
Meat-free centerpieces are now more popular than both roast beef (six percent) or lamb (four percent).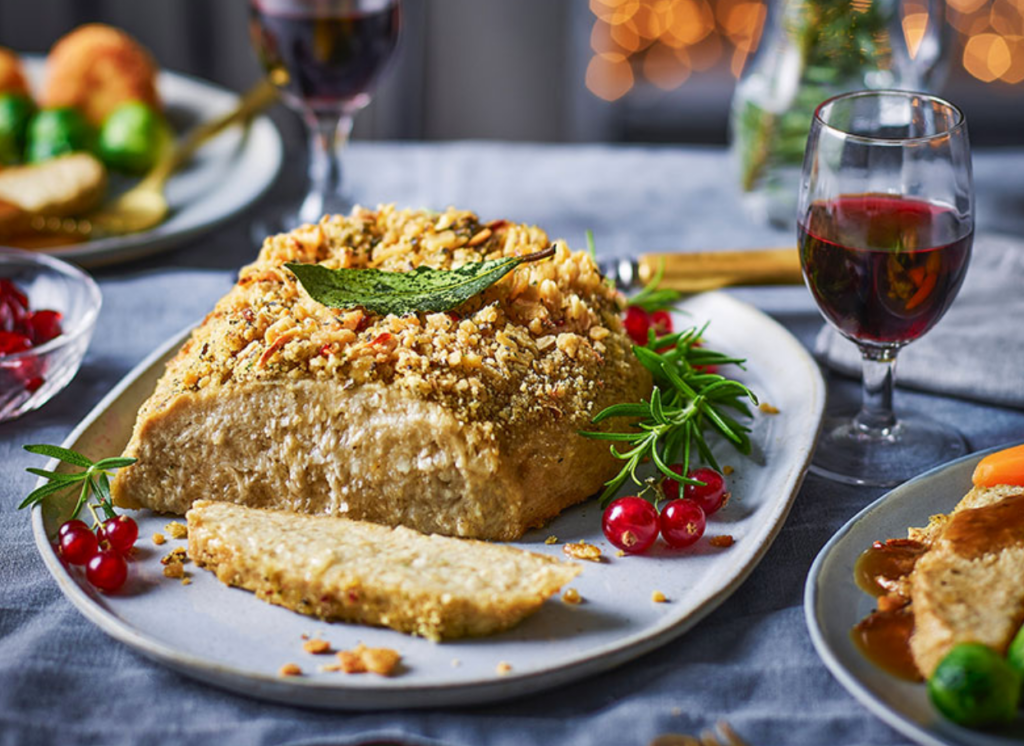 'Unprecendented Christmas'
Alessandra Bellini is Tesco's chief customer officer. Discussing the report, she said: "With still many unknowns this year, one thing we can be certain of is that we're more excited than ever for the arrival of Christmas.
"In fact, three in 10 say they're looking forward to Christmas more than ever."
Christmas 2019
While Tesco says it has seen year-on-year growth when it comes to the number of households catering for vegan or veggie guests at Christmas, its 2020 numbers correspond to 2019 data from The Vegan Society.
The Society released polling last year. It showed that 25 percent of respondents were expecting to cater to vegans or veggies over the festive period.
In light of this, 15 percent were actually looking forward to it. This is because 'it gives them a chance to experiment more in the kitchen'.
Christmas – without harming animals
A spokesperson for The Vegan Society, said: "It's really great to see more businesses offering vegan products. This makes it even easier for people to enjoy Christmas in a traditional style but without harming animals.
"The festive season should be a time of joy and kindness. Those values can only hold their true meaning if we extend them towards all beings.
"It's easier than ever to create a cruelty-free Christmas experience with all the wonderful products on the market. Also, with all the amazing recipes out there available to us."