A new sandwich designed as an alternative to a classic breakfast muffin – a 'vegan McMuffin' – has been launched in London.
Called the MockMuffin, the limited-edition vegan bacon, sausage & egg breakfast muffin reportedly 'tastes like the real deal'.
Vegan junk food restaurant Halo Burger created the sandwich in collaboration with plant-based meat brand THIS for Veganuary.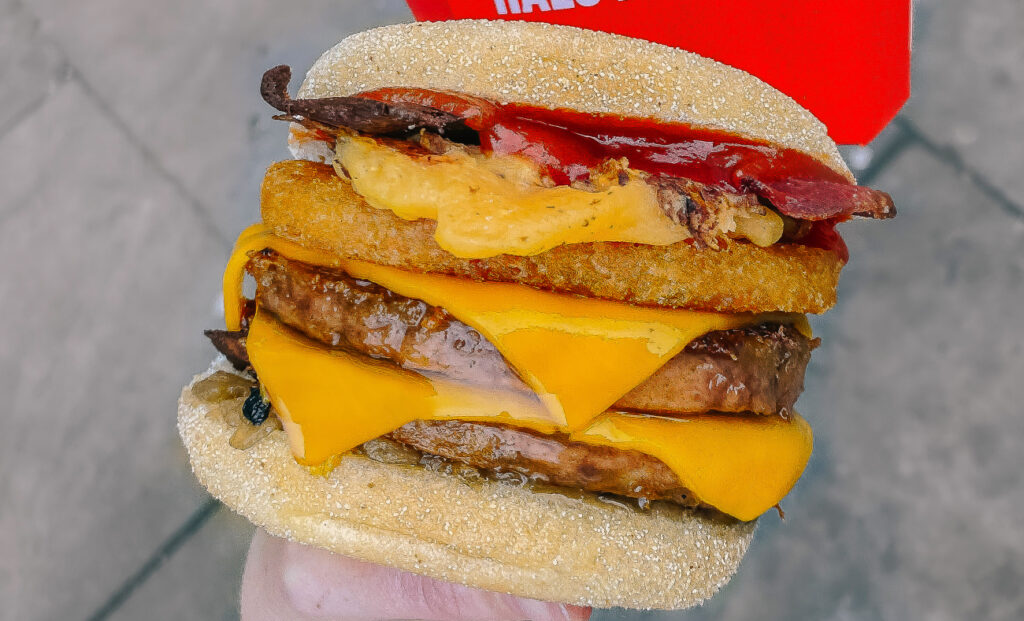 Mockmuffin
The mockmuffin will be available from January 18 from for takeaway at Halo Burger's Shoreditch, Brixton and Brighton branches. It will also be available on Deliveroo and Uber Eats until January 31.
The vegan McMuffin features THIS Isn't Bacon rashers, as well as a plant-based sausage patty. American style 'cheeze', caramelized onions, a crispy hash brown, vegan Crack'd egg, and ketchup top them.
Vegan McMuffin
In a statement sent to Plant Based News, Ross Forder, Founder of Halo Burger, said: "We are super excited to launch this first of its kind 100 percent plant-based 'MockMuffin'.
"This take on a nostalgic classic tastes just like the real deal. It will help any Veganuary virgin smash the rest of their meat-free month."
Andy Shovel, Co-Founder of THIS, added: "The team at Halo Burger are legends – the Ultimate Mockmuffin featuring THIS Isn't Bacon looks so good it's basically NSFW." [Not Safe For Work].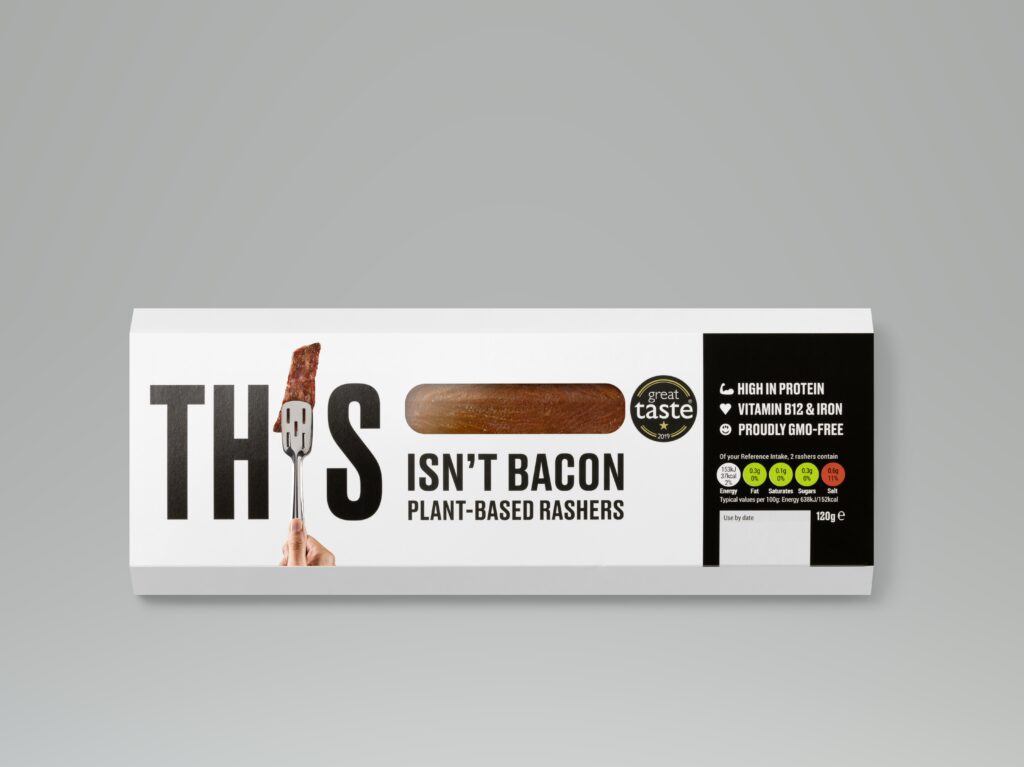 THIS mega Veganuary
The launch seals another major victory for THIS, which has announced its sales will hit £1 million this Veganuary.
THIS revealed to PBN that it has made over £300,000 of retail sales in the first week of January.
According to the company, its bestseller is its THIS Isn't Bacon plant-based rashers. They are followed by THIS Isn't Chicken Salt & Pepper pieces.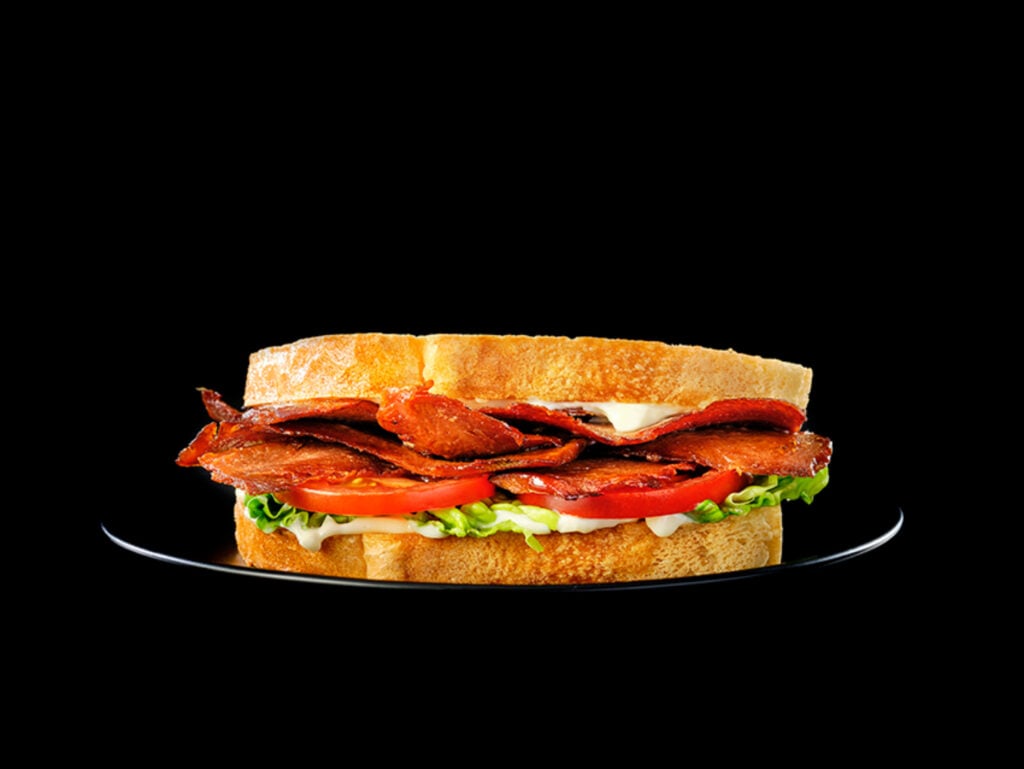 Boost in sales
In a statement sent to PBN, Andy Shovel, Co-Founder of THIS, said: "With Veganuary beginning in lockdown this year, we weren't completely sure what would happen.
"Whilst people have been ordering dishes with our products via online takeaway, our restaurant sales are naturally down compared to last year, but our boost in retail sales have compensated for this loss."