Plant Power Fast Food has announced plans to open seven new locations after its growth has skyrocketed over the last few years.
The vegan food chain, which is owned by Plant Power Fast Restaurant Group, forecasts a staggering $14 million in brand-wide sales this year, despite setbacks caused by the COVID-19 pandemic.
This shows a 1,172.7 percent growth since its 2016 inception, and a 46.83 percent increase in sales compared to last year.
The new stores, which are slated to open next year, will be located in Hollywood, Laguna Hills, Sacramento, and San Clemente.
In addition to these locations, the brand will open a new restaurant on the campus of the University of California in San Diego and in the Carmel Mountain Valley area of San Diego.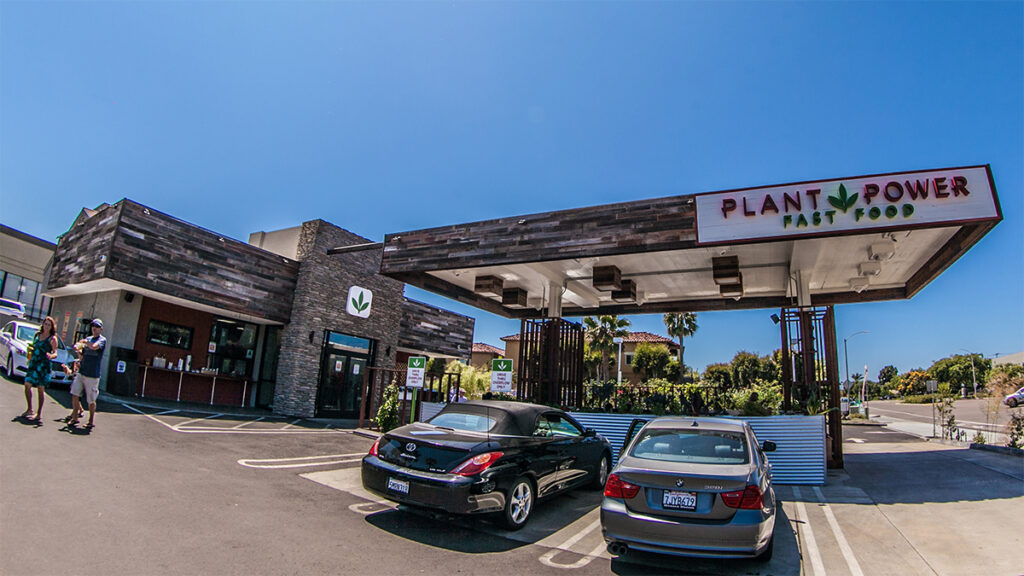 'The future of fast food'
The brand has also hired three new executives, including Dan Lowe, former Director of Operations at Chipotle. Rita Urgarte and Fabian Cervantes have also been apointed new roles within the company.
In a statement sent to Plant Based News, Co-Founder and Co-CEO Zach Vouga said: "We started this company as three individuals on a journey to create the future of fast food.
"However, we always knew it would be necessary to build a robust and proficient team in order to realize our growth goals and gain the market share we've been driving towards."
'Better for the planet'
Plant Power Fast Food serves 100 percent vegan food such as burgers, buffalo wings, 'chicken', salads, and shakes.
Co-Founder and Co-CEO Mitch Wallis added: "Consumers can make a difference in the world by simply decreasing their consumption of meat and dairy and making healthier plant-based choices. 
"It's not as hard as people think. The whole idea of Plant Power Fast Food is to deliver the fun, delicious fast-food that people love but with a twist—it's plant-based.
"It's better for you and better for the planet. We think that's a pretty good deal for everyone."