A London-based artisan vegan cheese company has been 'trashed' by vandals after its premises were broken into.
Founders Angela Chou and Nivi Jasa were 'in shock' after their dream kitchen was 'completely destroyed'.
Vegan cheese company vandalism
The independent vegan cheese company, I AM NUT OKAY began in a humble at-home kitchen just over three years ago.
Then, the company moved to a small commercial kitchen before scaling up to a larger site in Hackney.
It was their 'dream' space and required shelving out their entire savings.
But the brand's expansion was halted when 'ravers' broke in and wreaked havoc. According to Chou and Jasa, trash was littered all over the building and 'every surface' was covered in graffiti.
Moreover, vomit and human excrement were left in the property.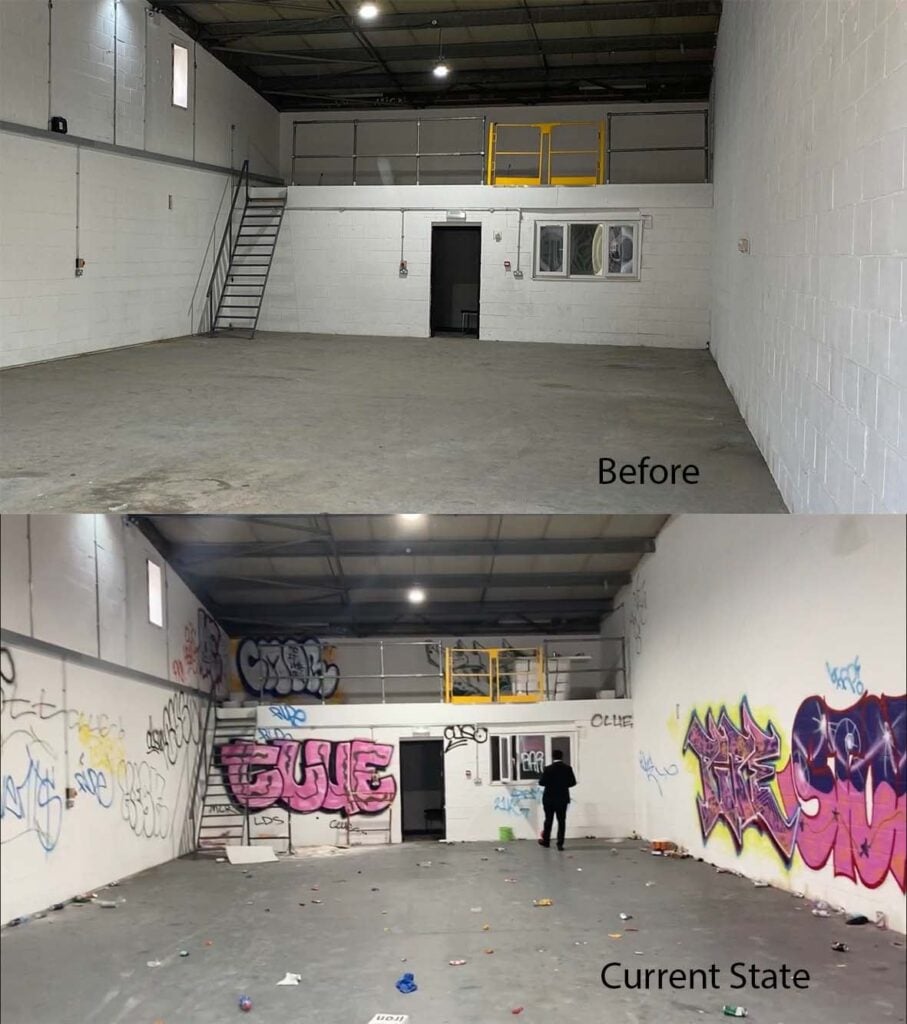 Community support
'This setback has not only cost us to have to replace, repaint, and clean everything, but it has also unfortunately delayed our building plans, costing us thousands in rent which the landlord will not cover', they say.
However, the destruction prompted a community effort to raise funds in support.
At the time of writing, the crowdfunding page climbed over its original goal of £7,500 by £2,000.
The company thanked supporters and revealed the team say they're excited to launch its new kitchen amidst the setback.