This is a sponsored post * [what is this?]
Vegan alternatives to KitKat and Twix are launching in the US, rivaling corporations Nestlé and Mars.
Start-up Trupo Treats is recreating world-renowned classics to 'redefine milk chocolate'. Its vegan products also provide an answer to the dilemma of whether vegans should support corporations such as Nestlé.
However, what sets the new company apart from a host of confectioners worldwide is its commitment to ethical practices. This includes everything from the ingredients used, its supply chain, and its charitable efforts.
Vegan KitKat and Twix bars
Trupo Treats is founded by twin brothers Brian and Charlie Trupo. At just 22-years-old, the pair hope to create a world that is vegan, and more ethical.
"We started this company with a mission to provide vegan milk chocolate that people miss when they go vegan whilst also doing good for the environment and animals," said Brian.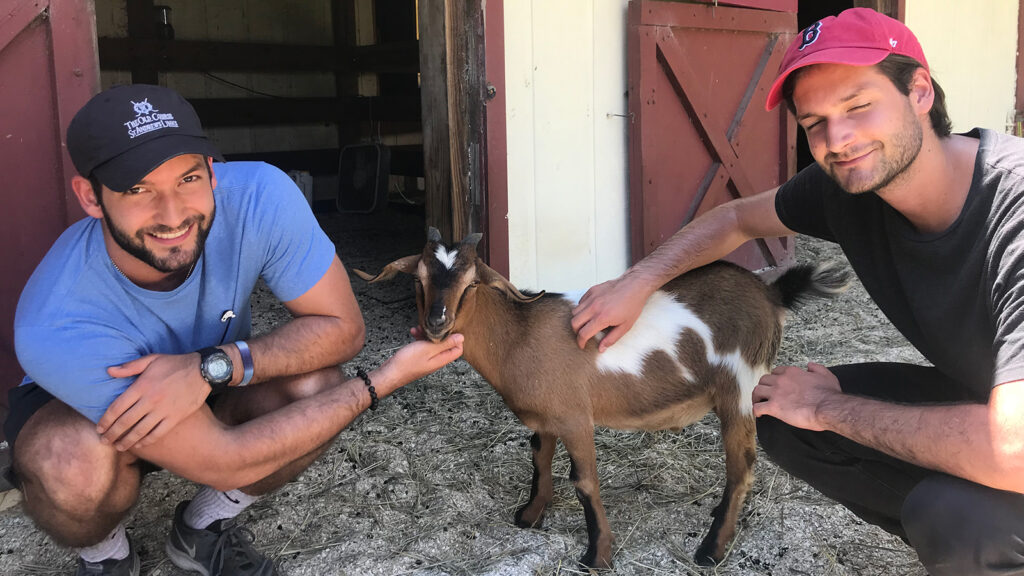 Overwhelmed by the amount of 'bitter' dark chocolate on the market… The duo decided it needed a makeover – and this began with ditching dairy.
Their motto is: 'For the people, animals and planet', and it reflects in everything they do.
Vegan milk chocolate
The range consists of a vegan 'KitKat' inspired by Nestlé, a multi-layered Mylk Chocolate Wafer Bar, and a Mylk Chocolate Caramel Cookie, with buttery vegan shortbread and gooey caramel, inspired by Mars' Twix.
Additionally, it includes the Mylk Chocolate Rice Crunch Bar to rival Nestlé's Crunch – complete with gluten-free rice crisps, and a Hershey's-esque Mylk Chocolate Bar.
Products are made from fairly traded chocolate and ethically sourced, organic, and non-GMO ingredients. Additionally, they do not contain gluten, dairy, peanuts, soy, or palm oil.
Supporting small businesses
Moreover, the fairly traded chocolate comes from Mother Jungle Herbs, a Food Empowerment Project (F.E.P.) recommended supplier. The organization sources cacao from a small-scale collective of 70 Peruvian families.
Additionally, Trupo Treats claims to be the first and only vegan milk chocolate company to donate at least 10 percent of the proceeds of every single bar to charitable organizations. These include animal sanctuaries and rescue centers.
To date, Trupo Treats has donated more than $5,500 to over 75 including Little Buckets Farm Sanctuary in Virginia and Luvin Arms Animal Sanctuary in Colorado.
Unlike many chocolate companies, Trupo Treats is ditching plastic and shifting to environmentally-friendly wrappers which are recyclable.
You can join the vegan milk chocolate revolution on April 1 by pre-ordering Trupo Treats. You can also follow Trupo Treats on Instagram here.
—
* This is paid-for content; funds from this article help Plant Based News continue to provide millions of people around the world with free content they know and love. We only work with brands we support and use ourselves.