Europe's largest plant-based meat factory is set to open in the UK to meet 'fast-growing' demand.
Manufacturers Plant & Bean have announced the launch of its 65-acre production site, located in Lincolnshire, England.
It says the move is part of the world's 'first global plant-based manufacturing platform' and has plans already to replicate the site with facilities in the US and Asia over the next two years.
Plant & Bean will create plant-based burgers and sausages, mainly using non-genetically modified soy. However, it says it will 'explore' other plant proteins such as fava beans and peas.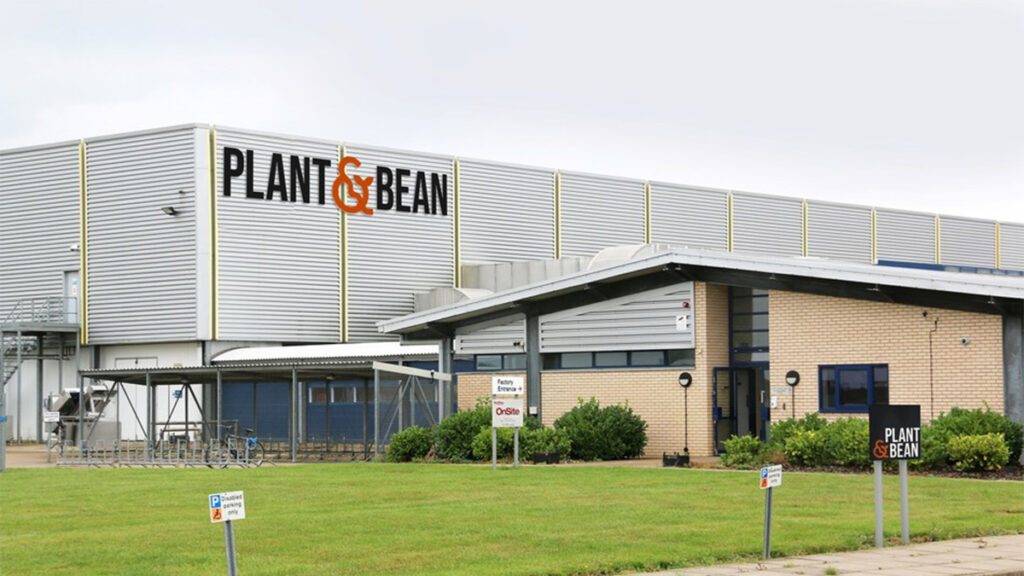 'A broken food system'
"Today's announcement underscores our commitment to repair what is a broken food system," CEO Edwin Bark said in a statement.
"Right now, sixty-five percent of consumers do not eat plant-based meats due to price and quality… We believe we are best placed to make the meaningful change required to tackle these issues.
"With our progressive global manufacturing strategy, brands will finally have the means to scale high-volume product ranges to lower the price-point for consumers…
"We are making huge strides in improving the taste, texture and appearance of plant-based meat – bringing together the brightest minds in the food industry to reinvent the way we make plant-based meat at the ingredient and process level."
'Penetrate the mass-market'
The company has partnered with Friffith Foods, a specialized manufacturer and ingredient supplier of soy proteins, to 'improve the quality and lower the cost of plant-based meat products'.
It also seeks to reduce the cost of peas and beans by 50 percent using 'the development of computational breeding technology'.
Bark added: "In the past year, I believe there has been a realization amongst the plant-based meat industry that if we're to penetrate the mass-market, the speed of innovation needs to increase dramatically, and that no one company can do it alone.
"Our collaborative approach has garnered significant interest across the food ecosystem, and we will continue to grow our network of industry-leading expertise to achieve this objective.
"This will be key to creating delicious, healthy, low-cost, plant-based meats that are accessible to everyone."