Hungry British haulers are getting free seitan sandwiches from a vegan-meat brand, LoveSeitan, following the news their usual lunches had been 'confiscated' due to a new Brexit ban.
Hundreds of vegan EU-compliant sandwiches will be handed to the key workers near the Channel Tunnel as part of Operation Snack!. This is taking place on Saturday, January 23.
The Operation Snack! initiative is a team effort involving food supplier Simply Lunch.
Brexit ban
New regulations over Brexit has caused disruption amongst lorries transporting goods from the EU over the border into the UK.
The Road Haulage Association (RHA) has faced 'mountains' of paperwork for each load as a result of the new regulations.
The ban prohibits drivers from carrying food for personal consumption in their vehicles. This means many are going without food whilst at work.
RHA chief executive, Richard Burnet branded the ban 'ridiculous'.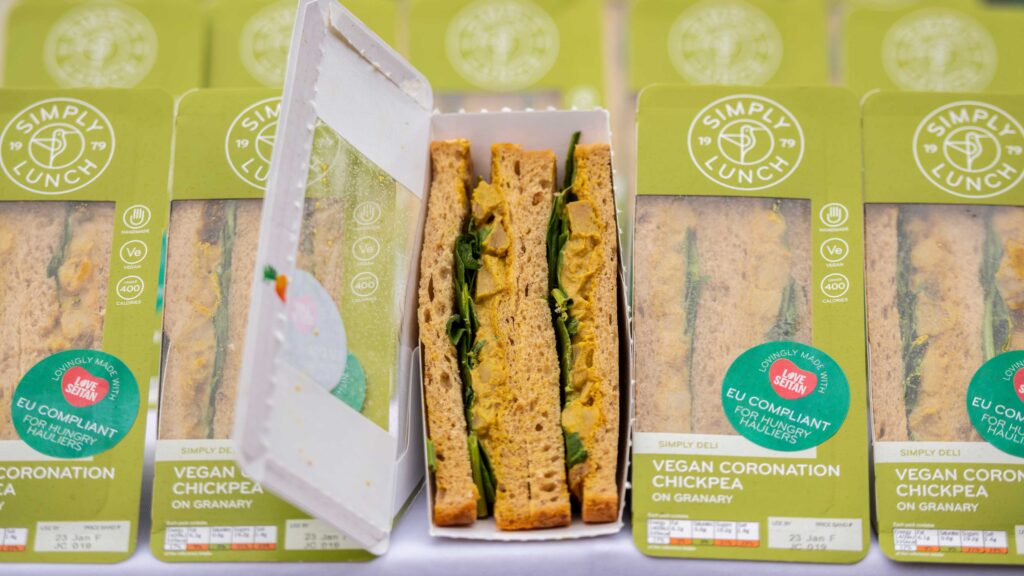 'Brexit legislation gone mad'
He described the ban 'a perfect example of Brexit legislation gone mad'.
"What was once a simple ham and cheese sandwich is now classed as a personal import and is prohibited", he added.
Steve Swindon, co-founder of LoveSeitan, added: "Hauliers are essential to the British economy.
"They are key workers in need of good food – especially as their sandwiches are being taken from them as they try to cross into the EU. We couldn't standby and watch their food being confiscated.
"The seitan sandwiches we've assembled with Simply Lunch are high in protein. They're tasty and EU-
compliant as they don't contain animal products.
"So, they should satisfy both the haulers and EU officials checking their food."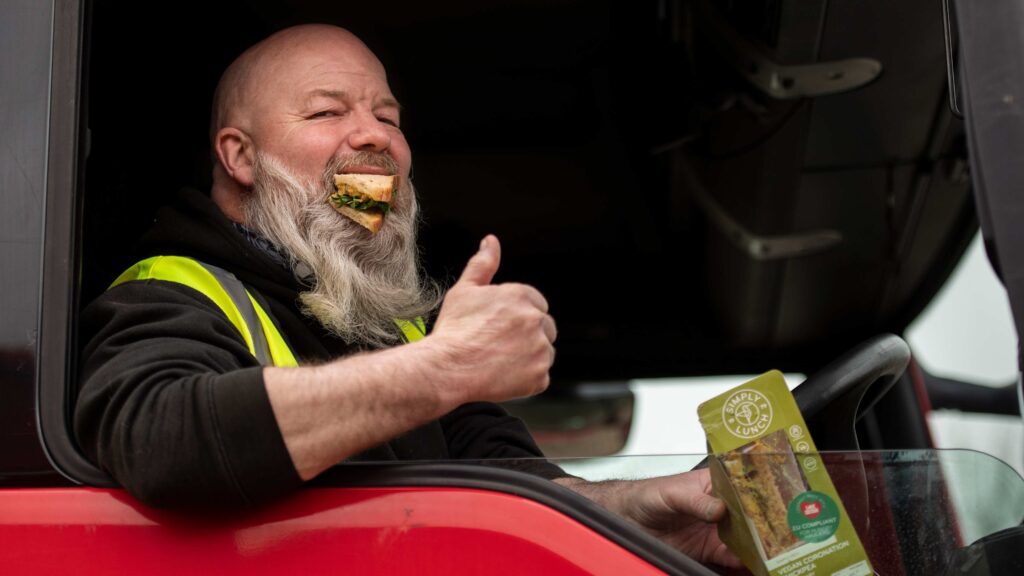 Operation Snack!
The scheme will provide 500 protein-rich seitan sandwiches to hungry haulers as they cross into the EU.
The lunches are EU-compliant as they don't contain animal products. Workers will hand haulers their lunches with leaf-grabbing sticks. Therefore, ensuring safety regarding COVID-19.
"Plant-based food is quite topical at the moment as it's Veganuary", Steve added.
As a result, the company is inviting other vegan food suppliers to join the initiative.