A UK bakery chain has launched what it describes as the nation's first vegan bacon turnover – and will be launching vegan bacon rolls to mark Veganuary.
In recent years, January has become the traditional time for major plant-based food launches, due to the success of Veganuary. The global initiative supports people as they try a vegan diet throughout January and beyond.
Now Coughlans Bakery, which has 26 outlets across sites in South London and Surrey, will be launching the meat-free products in its stores for takeaway. The turnover is also available for delivery on Deliveroo, Uber Eats, and Just.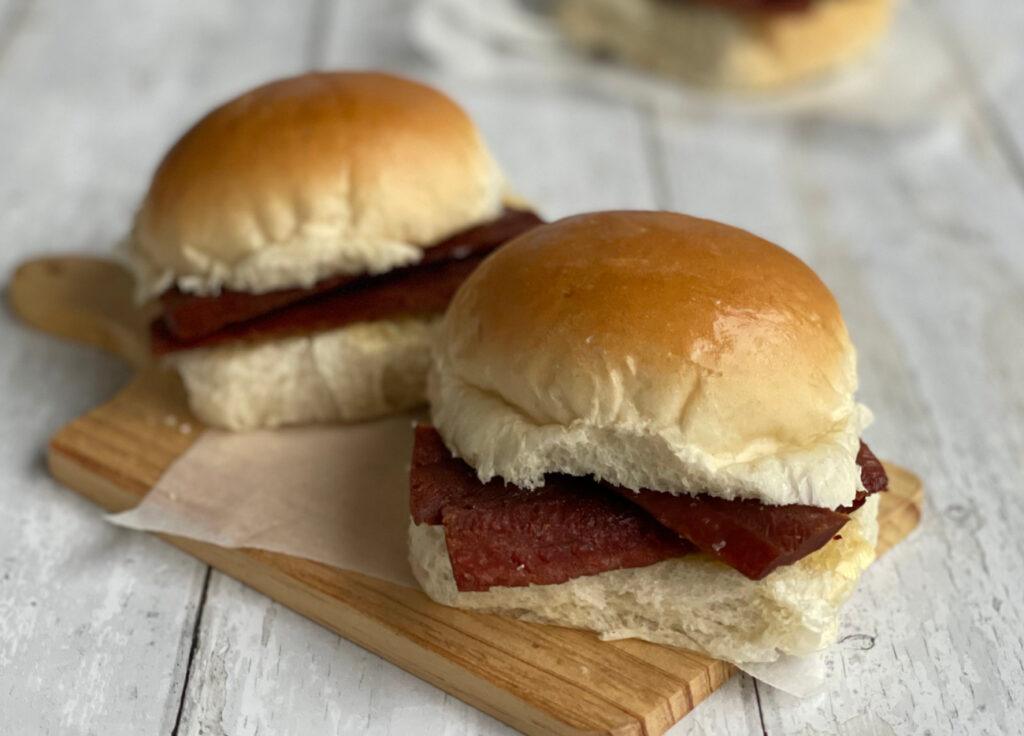 THIS vegan bacon
The turnovers and rolls will contain plant-based bacon rashers from THIS – which Coughlans Bakery describes as 'the UK's most realistic plant-based rashers'.
Coughlans' vegan bacon turnover also features vegan cheese and slow-roasted tomato wrapped in vegan puff pastry, and is priced at £2.75.
Its This Isn't Bacon Roll features THIS Isn't Bacon, in a hot white bread roll, served with tomato ketchup or brown sauce, priced at £2.65 – available in-store only.
Veganuary bacon
In a statement sent to Plant Based News, Sean Coughlan, founder of Coughlans Bakery, said: "With more people set to try Veganuary than ever before, we wanted to offer meat-free versions of popular meaty breakfast items to show how delicious and accessible they can be.
"Bacon is something that meat-eaters can find hard to sacrifice, but THIS Isn't Bacon rashers are so realistic, customers often can't believe it is plant-based."
Veganuary's best year
Veganuary is set to have its most successful outing so far in 2021, with more than 260,000 people having signed up by December 21 – double the number of people who had signed up by that date in 2019 (around 400,000 people eventually took part in 2020).
Veganuary – which was created by husband-and-wife team Matthew Glover and Jane Land sitting at their kitchen table – has become enormously successful since its first outing in 2014. While 1 million people have officially taken part, Kantar research suggests 10-times this number has unofficially participated.
Speaking about the importance of people trying a vegan diet, Toni Vernelli, Veganuary's international head of communications, said: "2020 has brought much hardship and heartbreak, but it has also given us an opportunity to change and build a better future. Our united message is one of hope – but we must all act now."