Tesco has launched two vegan Christmas wraps for the festive period following increased demand for meat-free options.
The supermarket giant is bringing back its plant-based Wicked Kitchen Festive Feast Wrap (£3) featuring pea protein turkey. It is also introducing a new option – the Tesco Plant Chef Root Veg & Chestnut Wrap (£2.75).
The retailer says it launched the options following increased demand for festive, plant-based food to go. Demand for plant-based Christmas sandwiches doubled between 2018 and 2019.
Vegan sandwiches
Tesco describes its Wicked Kitchen Festive Feast Wrap as a 'vegan alternative to the classic Christmas sandwich'. 
In light of this, it features pea protein 'turkey', parsnips, crisp greens, traditional sage and onion stuffing with cranberry and vegan gravy mayo.
The Plant Chef Root Veg & Chestnut Wrap features roasted carrot and parsnip, chestnuts, spiced red cabbage, and cranberry sauce.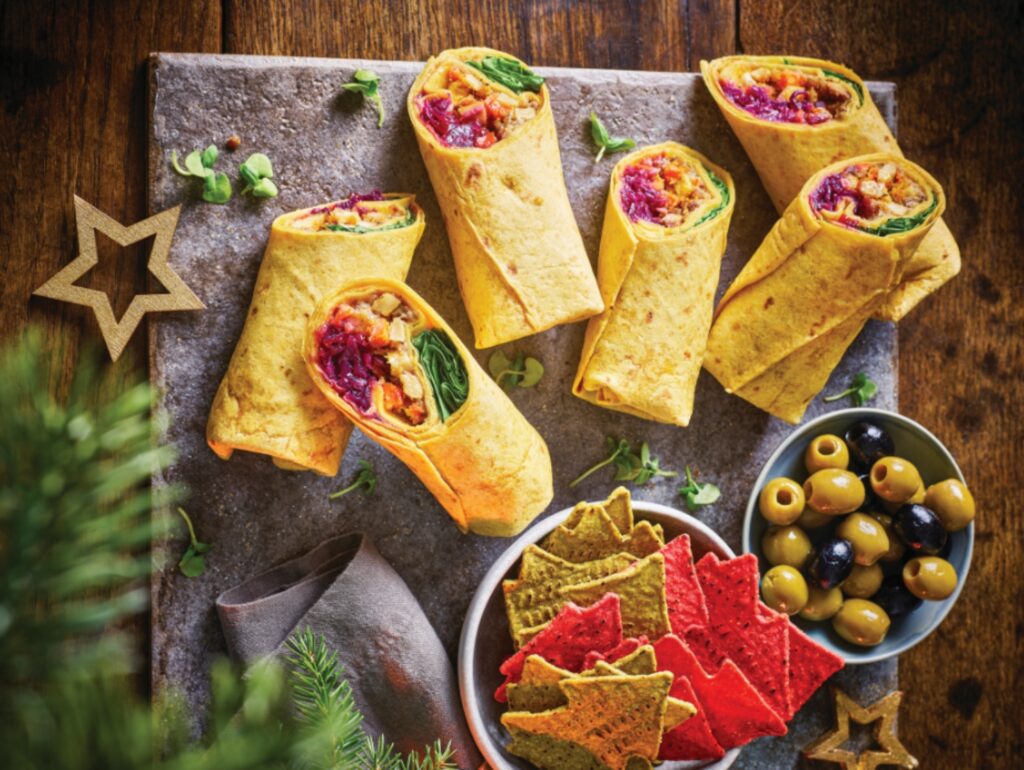 Supermarket vegan sandwiches
Stephanie Bacon is Tesco product developer. In a statement sent to PBN, she said: "Last year, Tesco sold 4 million sandwiches to those looking for a festive meal at work, at home or on the move.
"This year the most popular sandwiches have been joined by the brand-new Plant Chef Root Veg & Chestnut Wrap."
She added that they developed the wrap as the store continued to see an increased desire for plant-based Christmas alternatives.
Tesco offers a meal deal that includes one sandwich, sub, wrap, pasty or salad + one snack + one drink for £3. The Plant Chef wrap is part of the offer, but the Wicked Kitchen wrap is not.