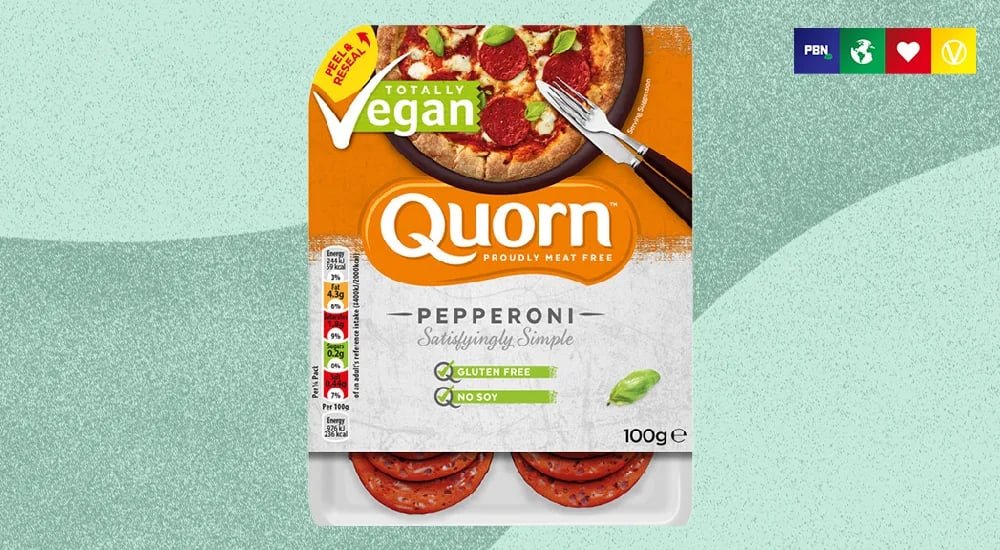 Meat-free giant Quorn has added vegan pepperoni to its deli range.
The plant-based slices, which are free-from gluten and soy, are available in select Sainsbury's stores across the U.K – retailing at £2.20 for a 100g pack.
'Delicious smokey flavor'
According to Quorn, its vegan pepperoni is 'perfect' in wraps, sandwiches, and on pizza due to its 'delicious smokey flavor'.
The brand did use to offer a vegetarian pepperoni which contained egg and cow's milk – but it is now 'unavailable' on Sainsbury's website.
Vegan deli range
Quorn debuted its vegan deli range, which features chicken and ham slices, back in 2018 – in response to more consumers opting for plant-based food.
Speaking to Plant Based News, a spokesperson for Quorn said: "As the vegan trend continues to boom, Quorn can add some versatility with two new deli lines.
"Vegan sandwich fillings are hard to come by – or were in 2017 – but Quorn has come up with the ultimate lunchtime solution with its new products."