A wealth of plant-based foods products continue to crop up on supermarket shelves around the globe like never before. In fact, it's hard to keep track of them all.
So here's a round-up of seven of our favorite fresh drops to get your teeth stuck into.
1. Sweet Earth Foods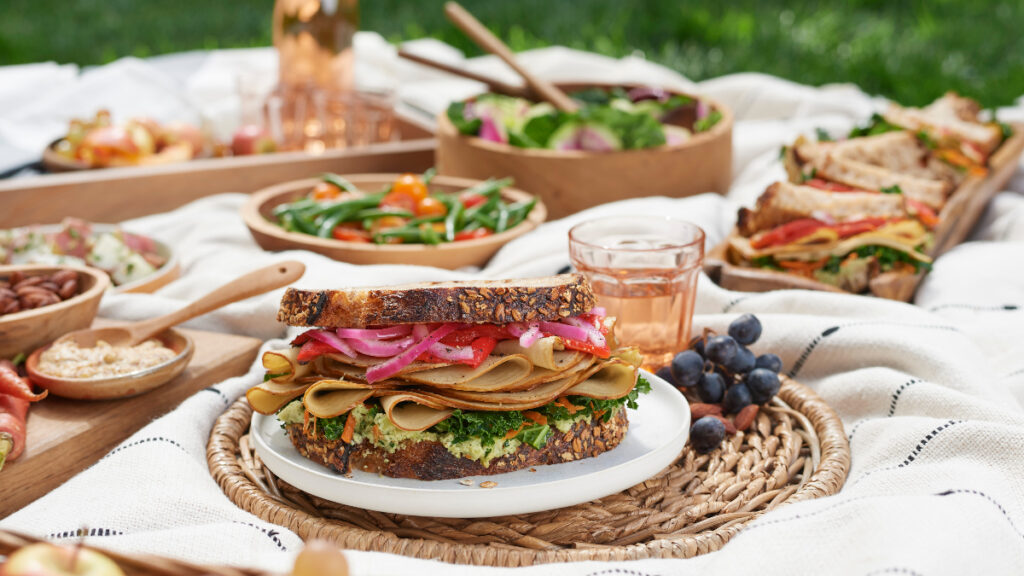 Nestlé's Sweet Earth Foods brand has seen glowing expansion this year. For example, it launched three new flavors of its Mindful Chick'n strips in May to meet consumer demand.
Now, the range has added Breakfast Bowls and Plant-Based Deli Slices to its offerings.
Breakfast Bowls
The Breakfast Bowls come in three styles, including Protein Lover's – featuring vegan scramble and plant-based sausage and bacon.
Additionally, there is the Southwest Veggie Breakfast Bowl: a scramble including poblano peppers, black beans, cilantro, and brown rice. Lastly, there is the Mexican-inspired Huevos Rancheros with sweet potatoes and tortilla strips.
Plant-Based Deli Slices
The second newbie under Sweet Earth Foods is its deli slices, reformed with more protein.
This comes in three different flavors: Turkey, Ham, and Pepperoni. Each new item is available at Whole Foods, Thyme Market, Walmart, Kroger Stores, and Target across the US.
2. Greggs Vegan Sausage, Bean, And Cheese Melt
It was big news this week when British bakery chain Greggs revealed it is launching another vegan option.
The chain will veganize its popular sausage bean and cheese melt with Quorn sausages.
For full details, read our article here
3. Kraft Vegan Mac & Cheese
American food conglomerate Kraft has launched a vegan version of its boxed Mac & Cheese in Australia.
Moreover, it is gluten-free and suggests customers use soy milk over dairy. While it launched via Woolworths, the product is currently unavailable online.
4. DUG Potato Milk
Swedish milk brand DUG has launched three flavors of its world-first potato milk. They include Unsweetened, Original, and Barista.
For more information about potato milk, visit our full piece on it here
5. Oreo Salted Caramel Brownie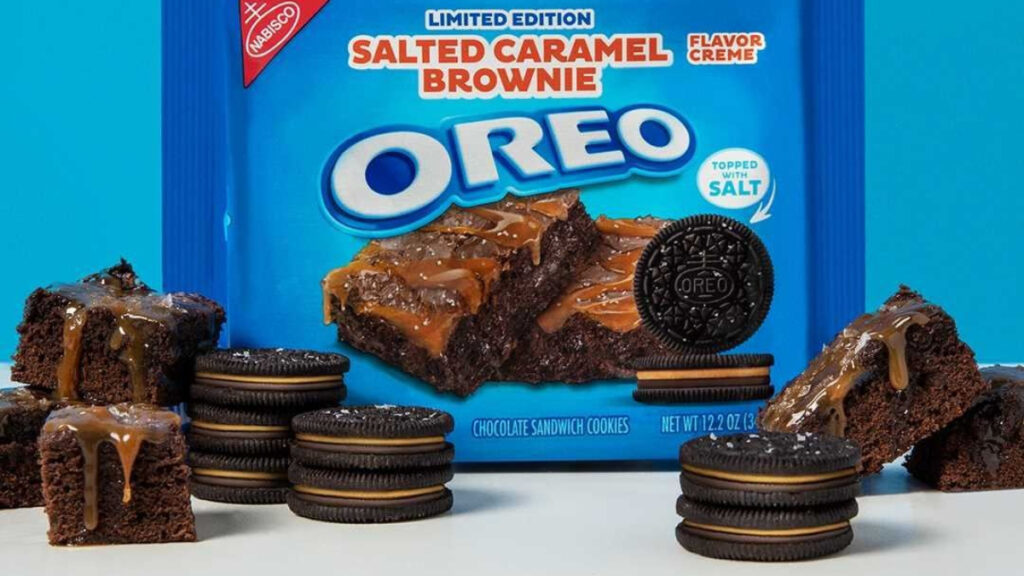 Iconic accidentally vegan biscuit brand Oreo has unveiled a new flavor. It features one layer of caramel flavored creme and one layer of brownie flavored creme with 'a little salt on top'.
Salted Caramel Brownie is a limited edition offering for its US and UK customer base.
6. Nurishh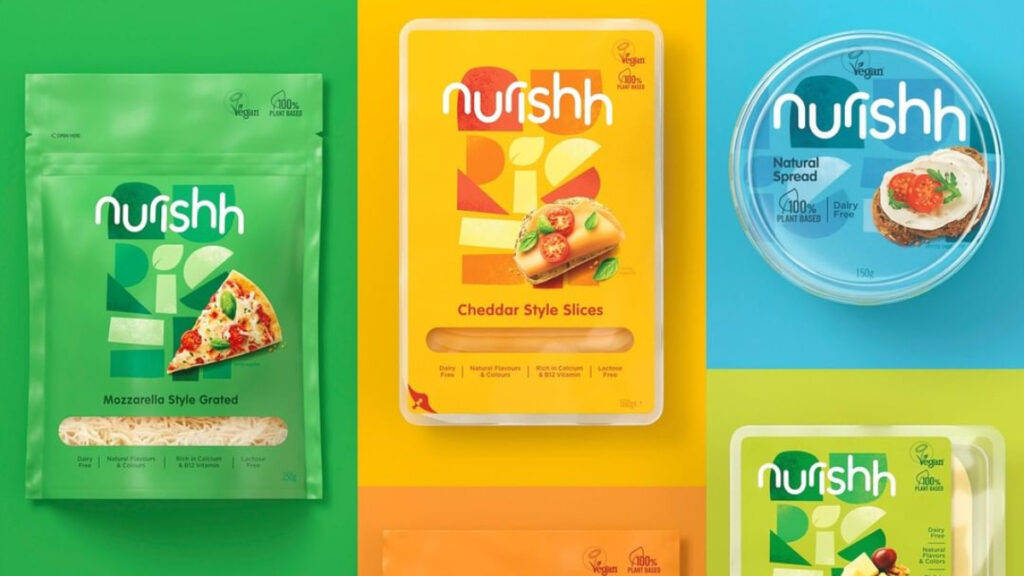 Vegan cheese brand Nurishh is a new iteration from the makers of Babybel and Boursin.
Its new range includes Mozzarella Style Block, Plant-Based Alternative To Camembert, and grated blends of Mozzarella Style and Cheddar style.
You can find out more about Nurishh here
7. OGGs snack bars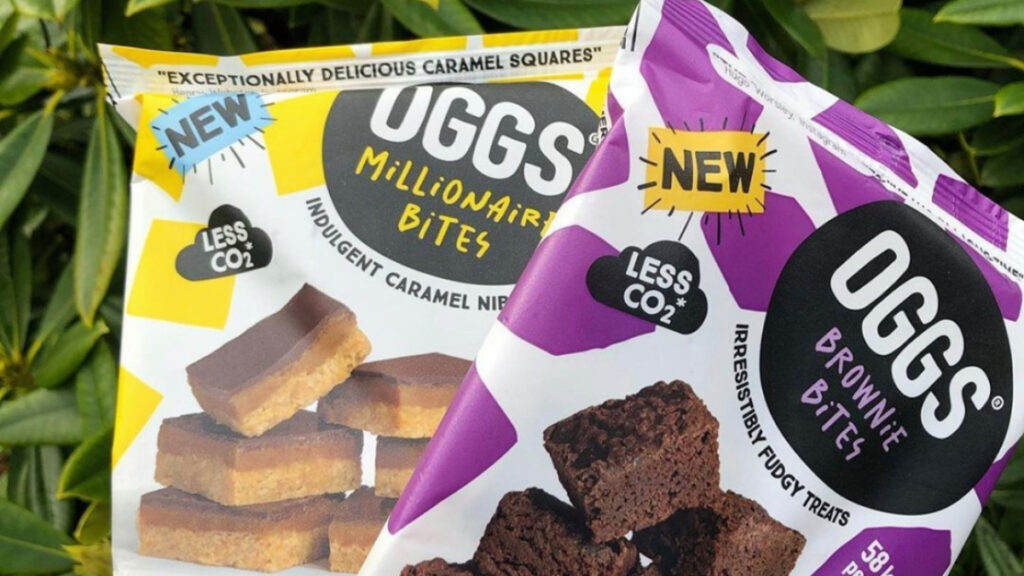 Plant-based egg brand Oggs has unveiled four new plant-based food products.
The snack bars include a Chocolate Tiffin Bar, Gooey Brownie Bar, Millionaire Shortbread, and Flapjacks.
Customers will be able to find them in WHSmith travel stores across the UK.