Squeaky Bean has announced the release of two new products in Tesco stores across the U.K to celebrate World Vegan Month.
The plant-based food brand will produce its latest products from a newly refurbished multi-million-pound factory which spans over 2,000 square feet.
Squeaky Bean's new Falafel and Hot and Spicy Chicken Style Pieces are part of an expanded range now available at 380 Tesco stores.
Growing demand
Sarah Augustine, Squeaky Bean's co-creator, is confident about the launch.
She said: "For too long, there has been a perception that by choosing plant-based products, people have to sacrifice taste. Our flavour-packed Falafel and Hot & Spicy Chicken Style Pieces prove that this isn't the case. 
"Both can be eaten straight from the pack as a snack, or cooked and enjoyed as part of a meal, meaning time is no barrier to plant-based eating.
"Our bumper launch into Tesco shows that appetite for vegan options shows no signs of abating. With more choice than ever available for plant-based food, we believe demand is only set to grow."
Squeaky Bean products
Packets of the falafel are £2.00, and the sriracha-coated chicken-style pieces will cost customers £3.00.
Squeaky Bean is also bringing existing products onto Tesco shelves. These include its Italian Deli-Style Sandwich Slices and NYC Deli Pastrami Style Sandwich Slices.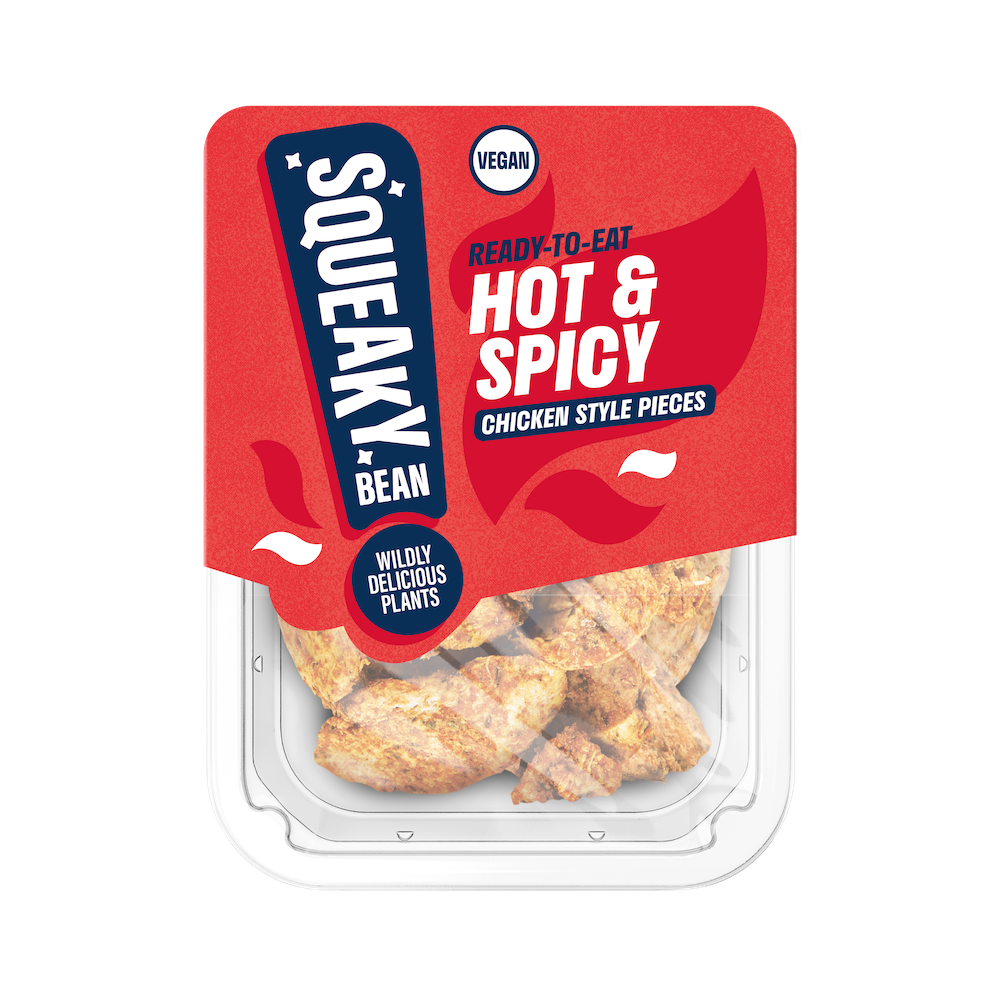 Souring sales
Tesco announced sales of their vegan falafel-based wraps soured earlier this year. This indicates a rise in demand for on-the-go plant-based goods.
The supermarket has plans to scale up sales of vegan meat by a whopping 300 per cent.
Success
Squeaky Bean has also seen a hike in success since last year, causing the company to invest in a refit of its huge plant-based factory in Bicester, Oxfordshire.
The company was recently praised for delivering hundreds of their products to University students self-isolating due to COVID-19.
Squeaky Bean products are also available from Waitrose, Ocado, Sainsbury's and Asda.