Plant-based pizza brand, One Planet Pizza has launched the 'UK's first' mac 'n' cheese pizza in conjunction with two other leading brands.
The partnership is with Plantifull Food and Miami Burger, and features vegan cheese from Applewood.
Latest creation
The limited-edition Mac N Cheese Pizza is made using Plantifull's Creamy Mac sauce. Toppings include Miami Burger's Smoked Streaky Mini Rashers and Applewood Vegan smoked cheese.
One Planet Pizza's team worked on the pizza for a few months and is confident it's the 'ultimate comfort-foodie classic'.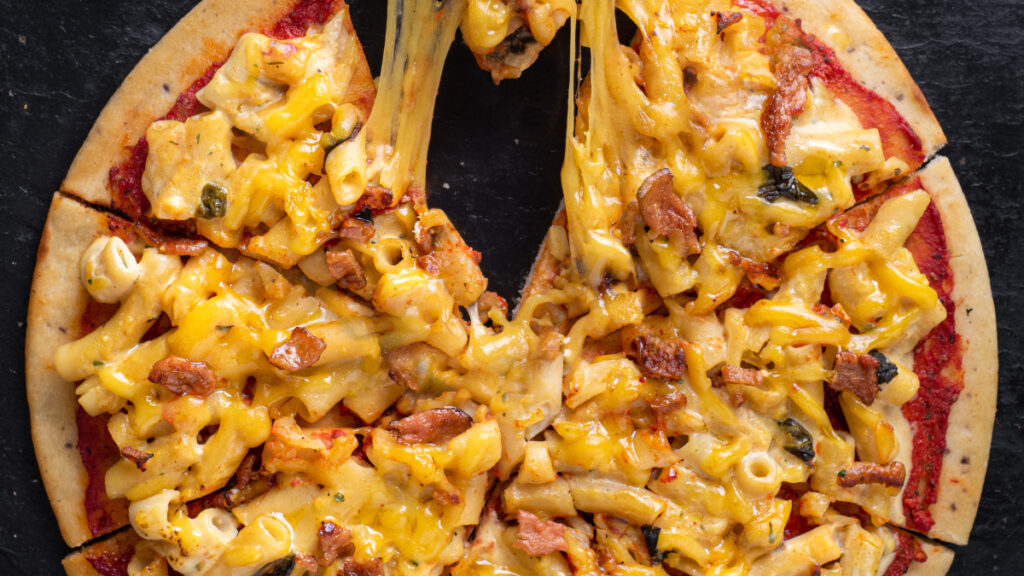 Breaking boundaries
Joe Hill, co-founder of One Planet Pizza, says the creation is the latest in the company's indulgent line. The range 'breaks the boundaries of plant-based products' and brings 'exciting, contemporary and delicious flavors to the market'.
'We're delighted to partner with Plantifull and Miami Burger to create this pizza dream, helping to prove that putting the planet first doesn't mean compromising on taste', he added.
In order to make its products as eco-friendly as possible, the company uses 100 percent recyclable materials for its products.
'Ultimate comfort food'
Plantifull's co-founder, Becca Courtenay, said: "Our famous Creamy Vegan Mac is one of our most popular meals.
"So, layering our ultimate comfort food favorite on top of a doughy base was meant to be. We're sure this dream collaboration will be a massive hit with UK consumers."
You can buy the Mac N Cheese Pizza for £5.13 and order online at One Planet Pizza.