A slew of major business leaders are taking part in Veganuary – and calling on their employees to do the same.
According to Veganuary – a global initiative which encourages people to try a vegan diet in January and beyond – 350,000 have signed-up to take part so far – a 50 percent increase from the same time last year.
Among those pledging to take part are the leadership teams of Nestlé, Bloomberg, M&S, Quorn, Tesco, and leading accountancy firms PwC and EY among others.
Big businesses and Veganuary
One of the biggest company leaders taking part in the initiative is Marco Settembri, CEO of Nestlé Zone EMENA (Europe, Middle East and North Africa).
According to Settembri, he is 'promoting Veganuary across many of our categories and initiatives', saying that 'a well-planned plant-based diet can meet the nutritional needs during all stages of life. And there are the environmental and health benefits too'.
He added: "As someone who stepped up to the Veganuary challenge this year, I am happy to be part of this movement as it grows across Europe and beyond. For me, now, behind Veganuary there's a bigger picture – and one which induces long-term action. It's about really feeling the need of the consumer.
"This year I am passing the baton and encouraging all employees to participate in Veganuary and sign-up to the challenge. We will inspire them with delicious recipes from our Garden Gourmet colleagues, vegan options in the restaurant, tips from experts, and dietary advice."
Marks & Spencers
Upmarket retailer Marks & Spencer's leadership team will also be taking part in the initiative – and will be sharing the sign-up link with all employees in stores and support centers.
According to April Preston, director of product development: "As the proud owners of the UK's No1 vegan own-label, Plant Kitchen we're getting SUPER excited about Veganuary! This year we're sharing the sign-up links with all our colleagues in stores and support centres, encouraging them to give Veganuary a go. We've got lots of amazing new products launching in our Plant Kitchen range, so it's the perfect time to sample them.
"Our M&S Food leadership team are getting fully involved as well, and will be creating a series of fun, weekly videos that we're sharing internally of the team sampling different Plant Kitchen products and their meat equivalents and finding out which comes top!"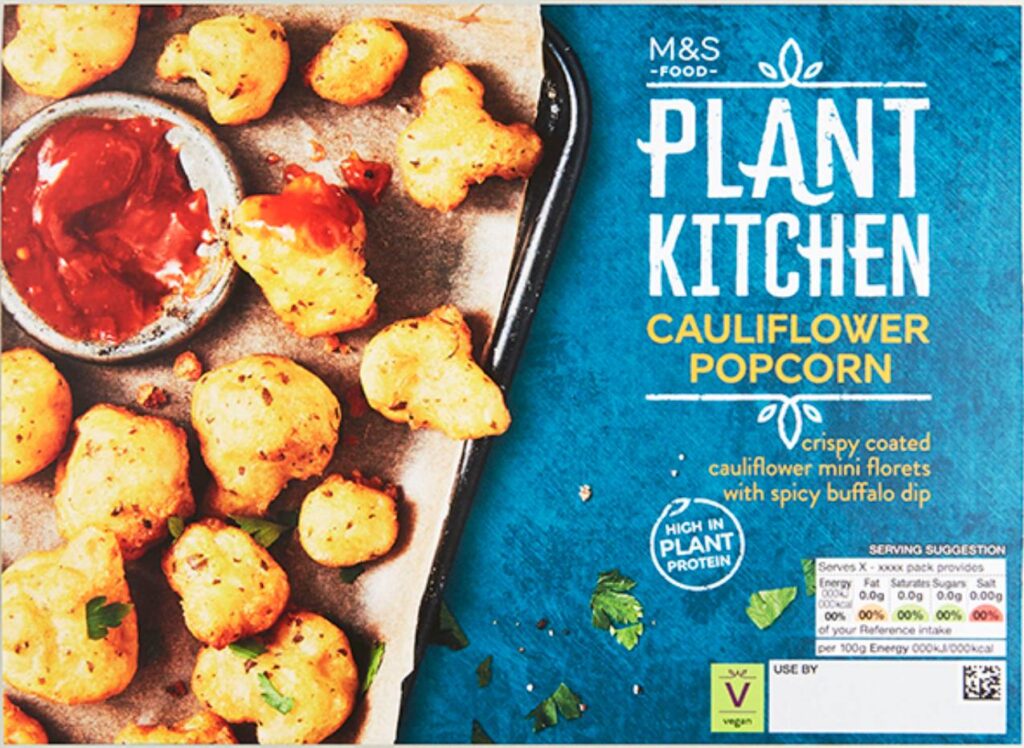 Plant-based surge
A report by the Guardian puts the skyrocketing sign-ups down to 'a surge in consumers tucking into more plant-based foods during lockdown and greater concern about health and the environment'.
This ties into polling carried out earlier this year by The Vegan Society, which showed that more than 13 million Brits had cut down on meat consumption during the coronavirus pandemic.
It said the data shows 'pressures on supermarkets and consumers alike are changing buying behavior towards more ethical alternatives'.
'Trying alternatives'
A spokesperson for The Vegan Society said 'after the unprecedented success of Veganuary' and the swathes of new vegan products hitting the shelves in recent months, it's no surprise that many consumers have made the switch to plant-based alternatives during the COVID-19 pandemic, 'whether that be for convenience, cost, or concern for their own wellbeing, the environment and the rights of animals'.
"Many Brits are trying these alternatives for the first time. And they are enjoying them so much they intend on keeping them in their shopping basket when we return to normal times.
"They are purchasing items that they wouldn't have given a second look a few months ago. But are now seeing these brilliant vegan alternatives as the new normal."
Vegans and Nestlé
Despite its leadership taking part in Veganuary, Nestlé is a brand many vegans boycott due to its chequered history when it comes to various business practices.
These include a major scandal in the 1970s, when many boycotted the conglomerate due to its aggressive promotion of its formula milk over breastmilk to women in developing countries.
Following an internal investigation, Nestlé admitted that forced labor practices were taking place in its supply chain. It has also faced accusations of child labor, unethical water mining, and deforestation among others.
*This article was updated on 30/12 to add the final section about why some vegans boycott Nestlé.