Nando's has confirmed to Plant Based News that it is launching a vegan-friendly chicken alternative in its U.K outlets tomorrow (October 13).
The chain says the vegan meat is aimed at flexitarians, as while all ingredients are animal-free, it will be cooked on the same grill as traditional chicken, which means some vegans will avoid it due to the cross-contamination risk.
However, others, including animal advocacy organization PETA had branded the option 'an excellent choice for vegans' as 'all the ingredients in the burger and pitta versions are completely animal-free – right down to the mayo'.
'The Great Imitator'
Nando's plant-based chicken is called The Great Imitator and 'was crafted to taste just like its signature PERi-PERi chicken breast fillet'.
It will be served as four strips that are grilled to order and sit on the menu as part of the burgers, pittas, and wraps category (with any non-vegan sauces replace by Nando's Vegan PERi-naise). Diners can choose their desired level of spice.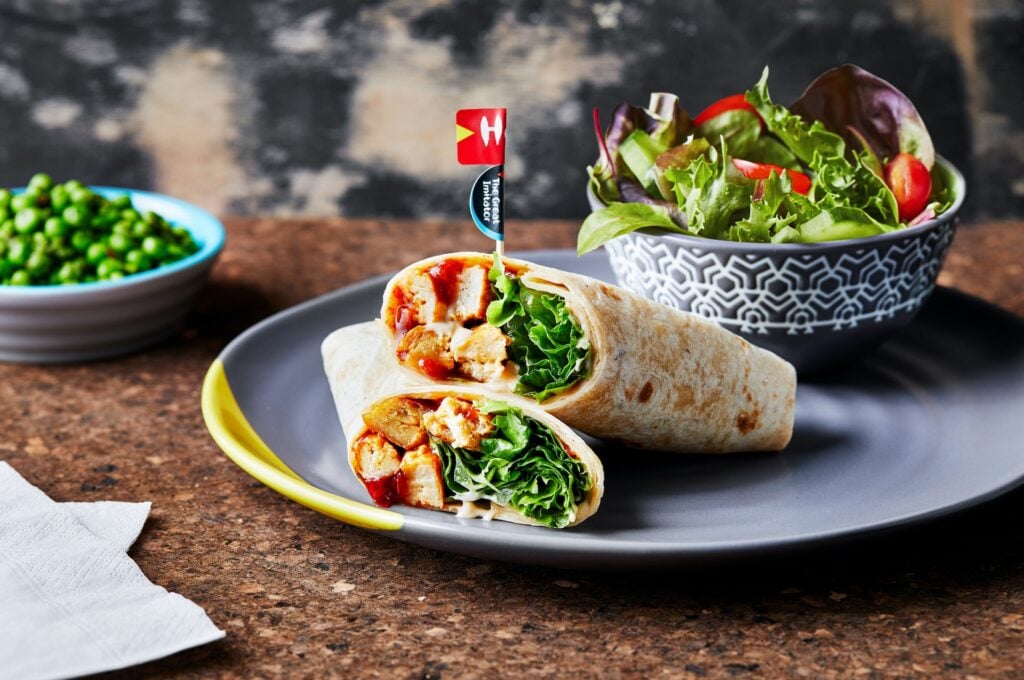 'An excellent choice for vegans'
Some vegans will choose to avoid the option because of cross-contamination risk, which is also a factor for those with allergies. But others are likely to embrace the new plant meat.
In a statement sent to PBN, Dawn Carr, director of vegan corporate Projects, PETA, said: "PETA is delighted to have played a part in Nando's journey to putting this delicious plant-based chicken on the table.
"Nando's can't guarantee zero risk of cross-contamination, so it's not calling it vegan, but as all the ingredients in the burger and pitta versions are completely animal-free – right down to the mayo – we say these are an excellent choice for vegans, vegetarians, meat-reducers, and chickens. Cluck yes."
Cross-contamination
According to Nando's, it takes efforts to avoid cross-contamination.
The chain says: "If you're interested in the cooking of our vegetarian and vegan items, we do take rigorous steps to segregate our non-meat products from our meat products.
"We choose a specific part of the grill for our non-meat products and we use separate utensils for them too. We also use separate bottles of our bastes for all non-meat product."
Other new plant-based items landing on Nando's menu this month are Sweet Potato Wedges with Garlic PERinaise.
*This article was updated on October 14 to add the cross-contamination avoidance measures Nandos takes.