The impending launch of McDonald's vegan McPlant line could help hasten the demise of factory farming, according to an expert.
The fast-food giant recently announced it would be henceforth testing a plant-based burger in multiple markets from next year. In addition, it will test both breakfast sandwiches and chicken alternatives
Joe Loria, meat reduction manager at animal protection organization World Animal Protection US, says this could have a significant impact.
Vegan McDonald's
Chris Kempczinski is McDonald's chief executive. In a call with analysts, he said: "Plant-based products are an ongoing consumer trend. It's not a matter of if McDonald's will get into plant-based, it's a matter of when."
Ian Borded is McDonald's international president. He added: "As we have worked to better understand customer demand, some markets around the world have tested plant-based products.
"Informed by those learnings, we have created a delicious burger. It will be the first menu option in a plant-based platform we are calling McPlant."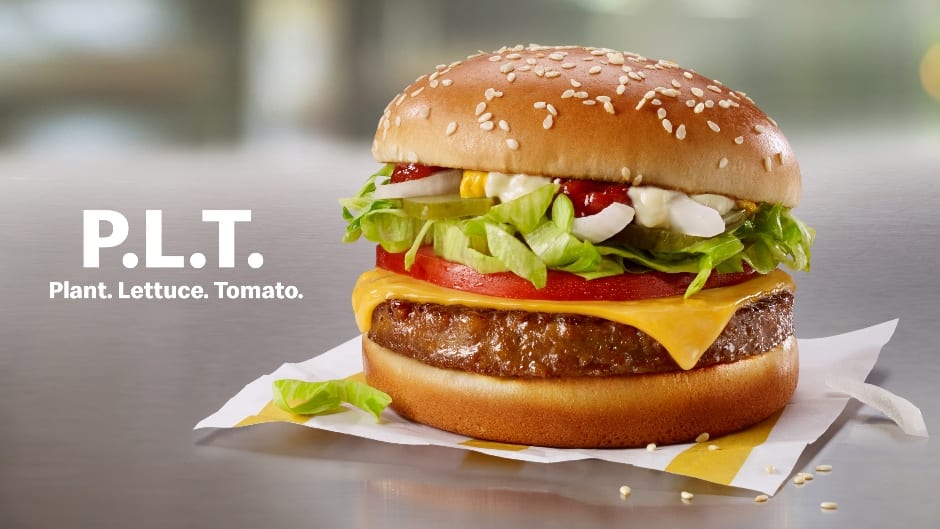 'Lower demand for factory farmed meat'
Joe Loria discussed the launch in a statement sent to PBN. He said: "With one of the world's largest fast-food chains, McDonald's, confirming the creation of the McPlant, their very own plant-based burger, customers in the United States – one of the countries that eats the most meat – could have the opportunity to easily reduce their meat consumption and lower the overall demand for factory-farmed meat."
Loria then added: By making humane and sustainable proteins affordable and accessible, World Animal Protection expects that factory farms can start being phased out."
This could eventually create a systemic shift towards 'farming practices that are better for the planet and kinder to animals', he believes.
He concluded: "McDonald's McPlant announcement has the potential to drive Americans towards plant-based foods. [This could] reduce their meat consumption and accordingly put an end to many cruel industrial farming practices. [These include] as extreme confinement, the overuse of antibiotics, and brutal mutilations."