McDonald's Hong Kong has partnered a vegan meat giant to launch a meat-free menu in more than 280 outlets.
The fast-food chain has worked with Green Monday in a move described as 'unprecedented' to create its 'green menu' which it says will 'promote a flexitarian lifestyle'.
Green Monday's OmniPork Luncheon vegan spam will be offered in a number of veggie dishes across the region, including a toastie, ciabatta, breakfast platter, and more.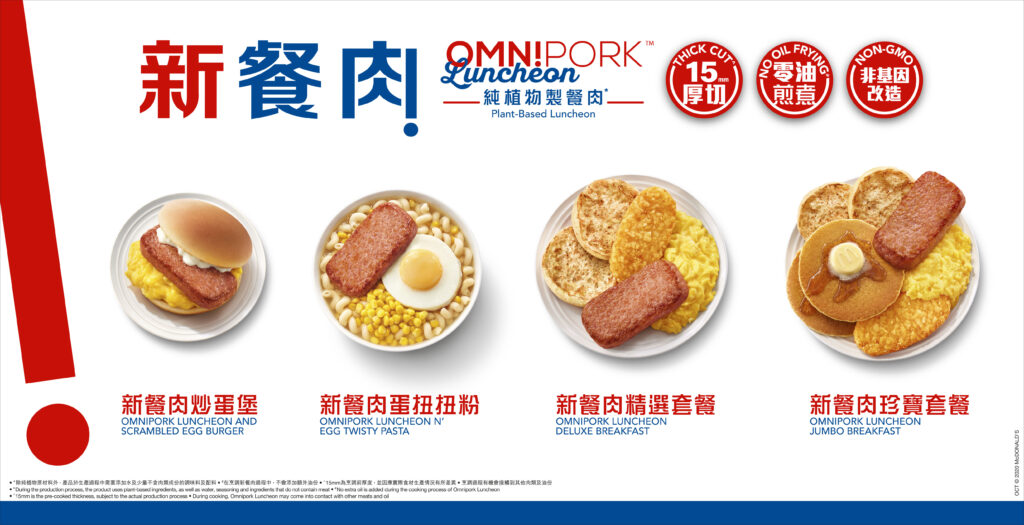 'Extremely excited'
In a statement sent to Plant Based News, David Yeung, the founder and CEO of Green Monday and OmniFoods, said: "We are extremely excited to have OmniPork Luncheon available in this leading restaurant chain.
"With its extensive restaurant outlets in Hong Kong and Macau, we hope more customers can indulge without guilt and embrace a green lifestyle anywhere and anytime."
This marketing campaign features Karena Lam, the Greater China Ambassador of Green Monday for many years, and the face of OmniPork Luncheon and Happy Readers campaigns of McDonald's.