McDonald's has confirmed to Plant Based News that it is 'always looking to develop new and exciting products for our customers looking to reduce their meat consumption'.
The statement follows recent speculation that the fast-food giant is set to launch a vegan burger featuring Beyond Meat's patty.
Mcdonald's vegan cheeseburger?
Vegan Food U.K broke the news; Vegan Food UK is an online organization sharing vegan food news, reviews, vlogs, and more. It operates across multiple social media platforms, with a Facebook group, Facebook page, YouTube channel, and Instagram account.
It recently shared an image of Instagram from an anonymous insider showing a 'new vegan burger' featuring a Beyond Meat patty in a sesame bun with tomato, lettuce, pickles, onions, vegan mayo, ketchup, mustard, and a 'slice of vegan cheese'.
'Always looking to develop products'
In a statement sent to PBN, while the chain refused to comment directly on the Beyond Burger claims, it did reveal it is always looking at developing animal-free options.
A spokesperson told PBN: "We are always looking to develop new and exciting products for our customers looking to reduce their meat consumption.
"We will keep customers informed of any real product news through our website and social media channels."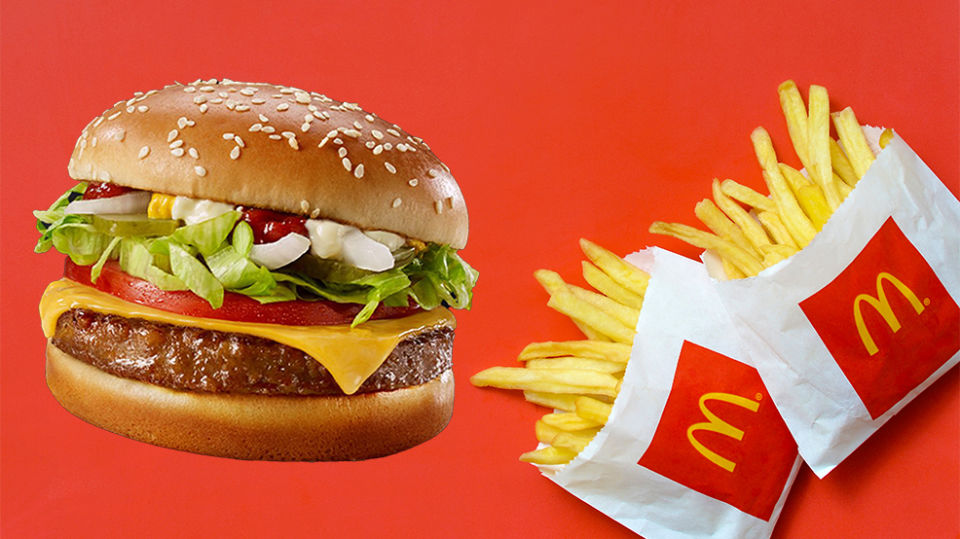 Popular with vegans?
Should McDonald's add any vegan items to its menu in the near future, they are likely to split opinion within the vegan community: polling last year revealed that 43 percent of plant-based eaters said they would never eat at the outlet.
The Big Vegan Survey 2019, carried out by magazine Vegan Food & Living, quizzed more than 8,300 people on their preferences when it comes to the best retailers and eateries for plant-based food – and the worst.
Vegan activist Sarah told PBN she is among those who boycotts fast-food chains, saying: "For me, it's not just about the components in the meal, it's about the company I am buying from. McDonald's kills millions of animals every year, so even if I invest in animal-free foods, I am still giving money to a corporation that benefits from killing animals."
'We welcome any and all moves'
But others say they are happy to see more options hit menus: earlier this year, Dawn Carr, director of vegan corporate projects at PETA, told PBN: "PETA feels that personal purity sometimes gets in the way of reducing animals' suffering.
"This is why we welcome any and all moves to replace animal flesh, milk, and eggs with appealing alternatives, as vegan versions of traditionally non-vegan foods help people who might otherwise hesitate to make the switch see they can do so without giving up favorite and familiar meals.
"We encourage consumers to vote with their wallets and choose vegan to help spare pigs, cows, sheep, chickens, and others a miserable life and a violent death. It's certainly terrific progress that people now have the option to choose vegan, often for the first time in their lives, at places like McDonald's, Papa John's, and Greggs."